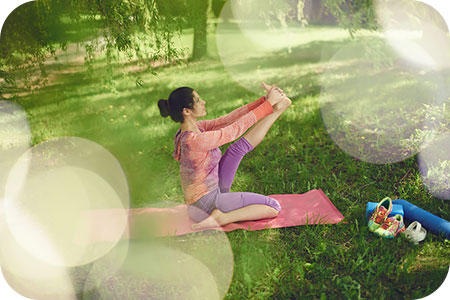 Have you noticed that a certain physical space can influence how we feel? How can a room affect us in this way? Well it's all about energy. When you walk into a room and people have had a fight there, or received some awful news that may have caused great sadness, we tend to pick up on the energy. We often sense it, without really knowing why we are suddenly feeling angry, sad, or drained.
One of the scripts that I use with hypnotherapy clients is to visualize your own sacred space and then picture yourself inside that space. Just thinking about such a space, where you feel safe, happy and calm, can help to relieve anxious feelings for most people.
There are also just some spaces that seem to promote a sense of belonging and trust that everything is okay. For some people their sacred space may be a certain place in their home, while for others it is simply outside in nature. It doesn't really matter where your sacred space is, as long as you feel good inside it.