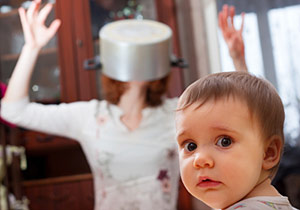 You've reached a point in your life where you have thought about having children. Chances are, you have already passed other milestones in your life, such as finishing your career and getting married, and you see having children as the next logical step.
Forget the fact that children are expensive. Keep in mind how much you make at your career per year. Children cost around $250,000 to raise over a lifetime. Divide that by 18 years and you get $13,888.88 per child per year.
It adds up pretty quickly if you have more than just one child, and can quickly put a strain on your already fragile finances.  With the current divorce rate at around 50%, never assume that you and your spouse will be together forever to help split the expenses. Read the rest of this entry »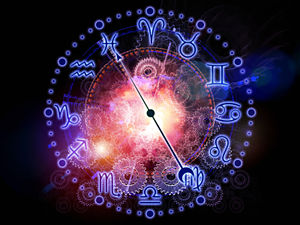 This is the Age of Aquarius, according to many believers. Or is it? When, exactly, will the Age of Aquarius begin? And when will it end?
These questions evade answer, due to the complex mathematics involved. Simply put, nobody knows when the Astrological Ages begin or end.
Why? Well, the answer lies in one very special phenomenon – one that was evident, amazingly enough, to the ancients. This phenomenon is known as the precession of the equinoxes. It's a "precession" instead of a "procession" simply because the celestial movements involved are going backward, and not forward. We're not moving from the Age of Aries, to the Age of Taurus, to the Age of Gemini. We're moving backward, from the Age of Taurus, to Aries, then Pisces and finally, Aquarius. Read the rest of this entry »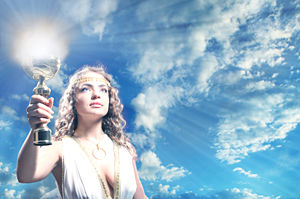 <<< Continued from Goddess Archetypes: Aphrodite
Persephone, also known as Proserpina, is one of the vulnerable goddesses, because she was so intertwined in relationships – first with her mother Demeter, then later with Hades.  First, before her transformation into Queen of the Underworld, she was the Kore or Maiden. As Kore, she was a slender, beautiful young goddess, who is associated with fertility symbols such as the pomegranate, grain, corn, and narcissus, the flower that lured her.
As Queen of the Underworld, Persephone is a mature goddess who reigns over dead souls and guides the living who visit the underworld. She was the prime figure in the Eleusinian Mysteries, in which the Greeks experienced the return or renewal of life after death through Persephone's annual return from the underworld. Read the rest of this entry »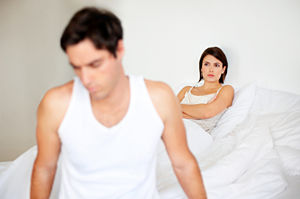 In relationships, at times you have the antagonist. This person is someone you have gravitated towards for healing. Healing can take the form of picking the wrong people to bring out sides in us that encourage beneficial change and self-improvement. It doesn't always feel good. It can also come in the form of the partners and friends we meet. These friends can sometimes be abusive or negligent.
In our work, some of us may not be able to really define what a relationship is, as anyone communicating to me, qualifies as a relationship especially if it is obvious – this is often seen more in heterosexual relationships, where I have to comment again and again, that most men cannot simply be 'friends' with women. As long as women remember that we will be ahead of the game.  This can trigger power and control issues, even if you are not sexually involved or consistent in your relationship. Read the rest of this entry »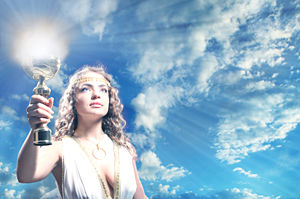 <<< Continued from Goddess Archetypes: The Goddess In Every Woman
Aphrodite is the goddess of love, beauty, fertility, creativity, sensuality, and even healing. She is totally alchemical and transforms anyone in her presence, as would an artist in any genre, a lover,  or a therapist or healer.
Her symbols include doves, swans, roses, apples, and anything with a golden aura. In her liaisons, she was paired either with Ares, god of war, or Hermes, Messenger God who guided souls to the underworld and who was the patron god of travelers, athletes, thieves, communicators, and musicians.
This archetype governs women's enjoyment of love and beauty, sexuality and sensuality. The realm of the lover exerts a powerful pull on many women, and she impels women to fulfill both creative and procreative functions. Read the rest of this entry »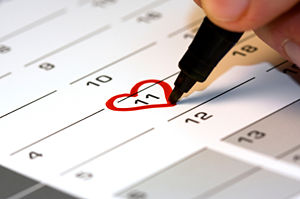 I receive so many client inquiries about current and future relationships that I decided a couple of years ago to use my studies of Hermetics and Metaphysics to determine the ingredients of the perfect relationship.  But let's start by talking about how and why we magnetize relationships.
We each came into this world with a blueprint reflecting how we had evolved up until that time (the soul). This unique and highly intricate blueprint is really a map of the soul showing what strengths and weaknesses we have developed as we have evolved.  It also details where we tend to experience conflict or harmony.  In this physical world, we each have a physical body – we can't be here without one. But we also have an astral body on the astral plane which exists above the physical plane.  The physical and astral bodies interact through electromagnetism. Read the rest of this entry »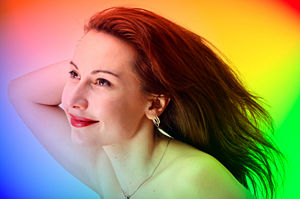 We hear phrases like, "she has a bright aura" or "his aura is dark today", but what exactly is our aura?
Basically, an aura is the energy field that surrounds all matter. Anything that has an atomic structure will have an aura, because atoms are composed of protons and electrons which are in constant movement and they give off electrical and magnetic energy vibrations.
The aura is therefore the energy field that surrounds the object, animal or person. The atoms of animal and plant life are more active, and therefore the energy fields of plants, people and animals are more easily detected than those of inanimate objects. Read the rest of this entry »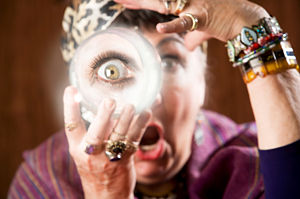 I admit to sometimes wondering if there is a niche in my business for what I do – as I would vehemently contest that I am not a psychic. To me this title conveys a few meanings and stereotypes – and I do not fit any of them. I am of no particular culture with a mixed heritage. I do not believe in Crystal work (and in fact do not agree with their use as they are an environmental heritage and not an essential tool. One Crystal can take a few million years to grow).  I do not believe in sorcery or witchcraft. I do not believe in controlling people or being controlled by people and magic.  I do not have to use any tools, except when clients wish for predictions. I do not advertise making predictions as I am not comfortable with taking a person's power away or giving it to them. I do not wish to 'mess with karma or decision making'.  Strictly speaking, in theory – as we are all telepaths – am I as a trained empathy or telepath, any more 'psychic' or just more experienced? I do have dreams that are prophetic – but I study my clients' dreams and they can be too. Read the rest of this entry »