Astrology Forecast August 9 – 15, 2021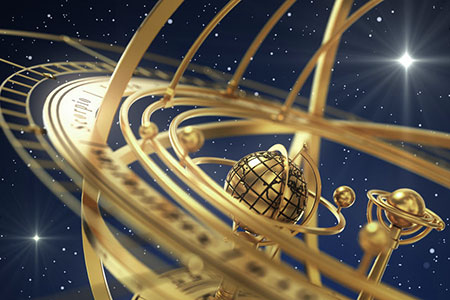 You may feel overwhelmed or take on too much today and tomorrow, as the Moon moves through expansive Virgo. Remember to pace yourself and where possible, delegate!
Venus in Virgo opposite Neptune in Pisces could create some awkwardness in our relationships and romantic lives today. Former sexual inhibitions or shyness may resurface, or unfilled erotic desires may emerge that could lead to uncharacteristic behavior and unwise sexual choices. Avoid the temptation to stray from a committed relationship today, as it may not end well.
Tomorrow's Mercury in Leo opposition to Jupiter in Aquarius may cause conflict in discussions about religion and politics. We may also be prone to talk to much and even reveal confidential information that is not ours to disclose. So, tomorrow it may be best to keep our opinions to ourselves, stay out of the office gossip, and say as little as possible, despite our burning curiosity.
The Libra Moon will fortunately lighten the mood for the second half of the week, allowing us to flow with more realistic and achievable goals. That will be punctuated by Mercury's move into Virgo – it's ruling sign. It is the perfect time to brainstorm, map out a plan of action, or gather missing details for future projects.
Mercury in Virgo has a way of bringing forgotten ideas to the surface, so we may experience  an 'aha moment' later this week, as we recall important obligations that have fallen to the back burner. We may also think of friends we've lost touch with (social media could reconnect us) and go in search of lost items or paperwork.
A Scorpio Moon this weekend will inspire us to dive deeper into neglected creative or spiritual pursuits. And with Venus moving into its ruling sign of Libra, romance or the search for true love could also prove a fruitful endeavor on Sunday.

About The Author: Susyn

Susyn lives in New Mexico, and offers Psychic Guidance, Astrological Insights and Channeled Messages that will change your life! Her credentials are top-notch and include a doctorate in metaphysical studies and certifications from The American Association of Professional Psychics and The American Tarot Guild. She's also a published author, with two metaphysical books under her belt, and has authored numerous articles and horoscope columns. In addition to her readings, Susyn is also a mentoring practitioner who teaches others how to master their own gifts, raise their vibrations, and empower themselves. A sought after guest on numerous radio programs, she has also hosted her own radio show. If you're looking for one of the truly bright shining stars who can also read them with an accuracy that will astound, look no further. You can find Susyn at PsychicAccess.com.