sensual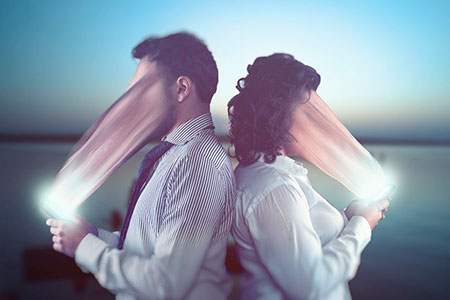 You are pure energy. That is your soul and you chose to incarnate in this world to experience the duality of energy and matter. You chose this because there are learnings available here on Earth in material form that are not available when one is a ball of light. Therefore, human contact, or human interaction is as important as the experiences of energy when we are incarnated here on Earth.
You have the opportunity in this lifetime to transcend. Incarnation gives you that opportunity. You should rise to the occasion – after all you signed up for it. Running away from the physical inconveniences of incarnation is not the best of choices, if you are interested in transcendence and living an awakened life – unless your life path is one of abstinence.
If you have never practiced any kind of abstinence (fasting, voluntary poverty, celibacy) trust me when I say that it too has challenges, especially in the beginning. This is something to think about if you do practice any form of abstinence. Are you running away? Or are you taking on a spiritual practice to help you with your transcendence. And how can you be sure?
In today's world, social media, texting, and virtual interaction prevail. There is a trend of decline in the skills of human relations, physical interaction and social skills. We see this in the workplace, as well as in our romantic relationships, family dynamics and parenting. We suffer a loss in our quality of human interaction in many ways, such as fulfillment, honesty, authenticity, conflict resolution, intimacy and many more areas. We are by our nature social creatures, and learning to be social simply cannot happen online. Equally, learning about and working with others humans is a different experience in person than online. You might prefer online, but make sure you understand your choice and consider if you are choosing avoidance rather than engagement.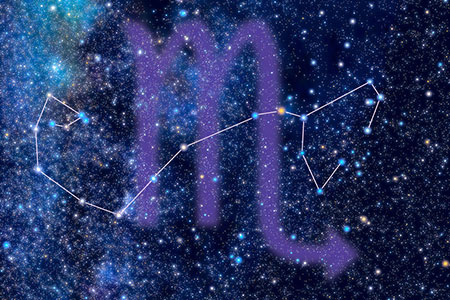 Starting today, October 23rd until November 22nd, the Sun will be transiting Scorpio, which is the best time to increase your spiritual awareness and heightening your psychic abilities. The 'veil' between the living and the departed becomes 'thinner' during this time, and important messages are transmitted at this time through dreams, magic and meditation.
People and situations who are a hindrance to your personal growth and spiritual expansion, are often revealed and removed during Scorpio season, but only if one is willing to go beyond the surface and see something for what it really is.
The scorpion can creep up on its enemy and silence it with one quick hit from its poisonous tail. Scorpios are often a few steps ahead of everyone else, and are some of those most brilliant artists, performer, healers, and teachers, as well as very loyal friends… as long as you stay on their good side!
They are often feared, or envied by others, especially because they always insist on the truth, and easily recognize deception, insincerity and a lack of authenticity in others.
The mythical phoenix is also associated with this zodiac sign, because it signifies the death and rebirth of the self, in order to to transform the soul and become the best version of who you really are.
Regardless of your sun sign, the current transit through Scorpio is inviting you to release the old, so you can achieve increased self-love, and gain the understanding of what needs to be done in order to move forward. It can be emotional and painful, but worth the sacrifice in the long run.