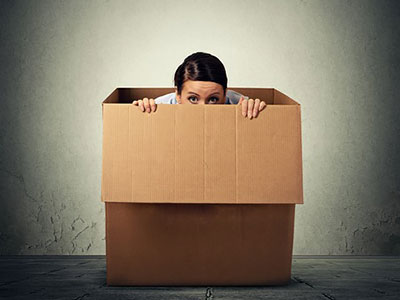 So many people live their life with the beliefs of their ancestors. Others just follow like sheep whatever their spiritual community, or the culture that they grew up in, or now live in.
Some people never question or challenge any of the things they have heard since childhood. Some of these limiting beliefs and ideas have been passed down from generation to generation, and have remained the same for thousands of years. Unless we question some of these outdated beliefs or information, we will stay stuck in limited thinking – always inside the box.
Sometimes we stay stuck thinking or feeling only how our parents of grandparents felt and thought. For example, people whose parents or grandparents lived through a great depression, or have had to endure a scarcity food or heat supply, the primary survival necessities, may feel they have to save everything. What if I will need it someday? I paid so much for it and its too perfectly good to discard. What if, what if.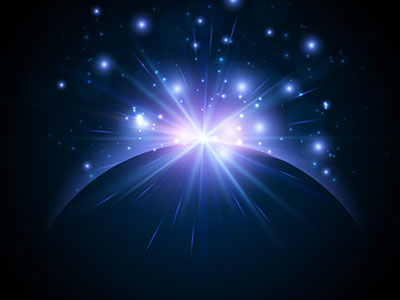 "I am one with all that is. I am that I am," is the mantra to clear any feelings of isolation or separation.
This week your energy is best spent in remembering that you are a small part of a bigger whole. You are but one piece to the puzzle, and as the puzzle is complete it becomes a whole, so you experience yourself as a piece of the puzzle, but also as a complete whole. It is a truly delicious and glorious experience when you no longer feel separate, when you finally feel like you belong!
You have always belonged. You were never really separate. It was your belief in the illusion of the reality that your mind created that brought with it the feeling of separation, of division and competition.
I am you and you are me and together we are one in the same. When I hurt, you hurt. When I heal, you heal. Separation is a Third Dimension concept. Unity is the framework for the Fifth Dimension. Read the rest of this entry »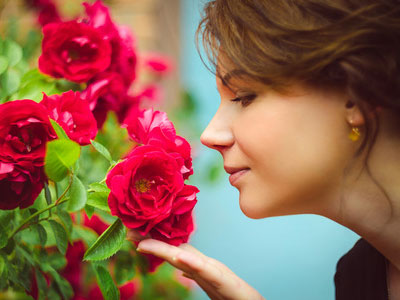 Yesterday is history, tomorrow a mystery, today a gift from Spirit. That is why it is called 'the present.' The present is indeed a gift – one that is often ignored. At any given moment we can become miserable. Life is a constant series of choices and decisions. We decide what we want to pay attention to, and what we let go.
This can be a dangerous path. If you are in denial; unconsciously running away from your feelings; living in a fantasy world; using unrealistic thinking; or abuse drugs or alcohol; you can indeed ignore reality and red flags.
There is a balance. We live in the world, but we do not control it. A wonderful saying from the Twelve-Step Program is, "Do the footwork, let go of the results." One can add to that… 'don't forget to smell the roses.' Read the rest of this entry »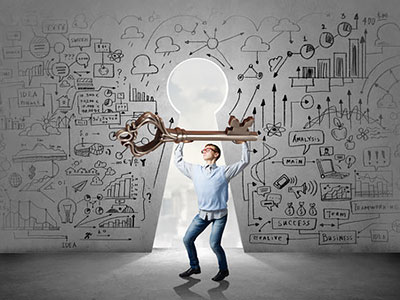 The Law of Attraction is among the most universal, yet poorly understood concepts in the psychic realm. Countless books, lectures, and seminars center on it. So, what is it, anyway?
In a very simple sense, the Law of Attraction means that we receive back what we put out. If we send specifically positive imagery and thoughts out into the Universe (which is actually a multi-dimensional Multiverse) they shall return to us.
The opposite is also true. Literally anything we want to achieve is possible, if we set our minds and spirits to the task. Why are so many of us stuck in the idea that we must simply accept what we have?
Largely, it is conditioning. We are taught as children to "be grateful" and that good children are seen, and not heard. As adults, however, we have the ability to reprogram our thinking and make these magical possibilities come true. It isn't just about "wishful thinking," although this does play a part! Read the rest of this entry »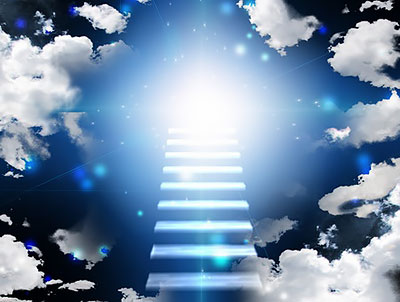 It has been my experience that love is often the most universal message that people who have touched the other side bring back to us. That being said, even though love is the most important quality that we can express as human beings, there is also good reason to ally with love and forgiveness in our lives.
While we are on this planet our actions and contributions really do matter. As souls we are evolving and growing, and through this evolutionary process taking place on the soul level the planet too is in a process of evolution. Evolution is the creative dynamic that love creates.
In today's final blog in this series I rely a bit on the esoteric traditions of spirituality that came before us, especially that of the Judeo-Christian and Jewish traditions.  As I do so, I want to be clear that there are many traditions that express and say these same things in different ways. My personal background is in Christianity, and most of my formal teaching related to religion and spirituality stem from this tradition. This is why my blogs contain some archaic Christian language as reference points for spiritual understanding. Read the rest of this entry »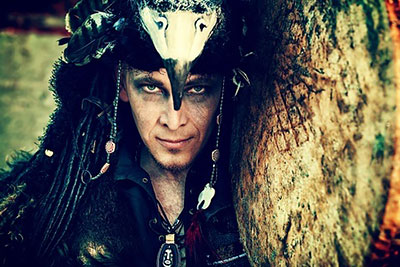 In recent years there has been an avid interest in shamanism. A myriad of books, seminars and extensive training programs around the world reveal a keen exploration of indigenous cultures and their connection with Nature, their healing techniques (such as soul retrieval) and the role of power animals or totems.
Shamanism, in its classical sense, comes from the regions of Siberia and Central Asia and the term 'shaman' originates from the Tungusic word saman (masculine) or samana (feminine). The term shaman has been interchanged with 'medicine man', 'sorcerer', and 'magician' – but a shaman is so much more. The shaman is traditionally a central figure in the community: mystic, poet, healer, communicator with the unseen realm and psychopomp (leader of souls). Read the rest of this entry »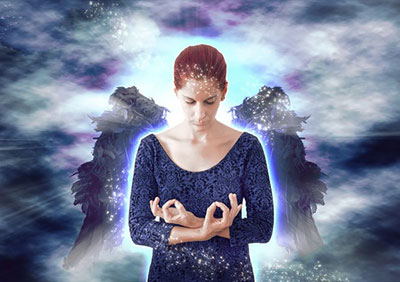 To create, attract and manifest is an innate metaphysical ability we all have access to as beings of Divine origin. Jane Roberts writes in The Nature of Personal Reality, "You are given the gifts of the gods; you create your reality according to your beliefs. Yours is the creative energy that makes your world. There are no limitations to the self except those you believe in."
To be a creator is a function of our free will. We are all co-creators of our shared, physical reality and we shape our own destiny in every single moment of our lives. What you think, feel, believe, wish for, and desire in this very moment, is what you will become tomorrow, and the day after. Read the rest of this entry »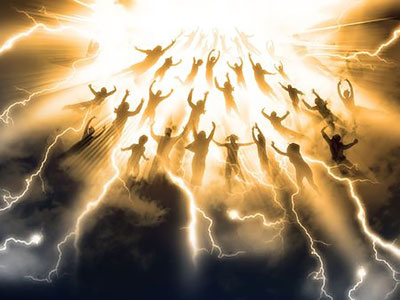 The astral world, in all reality, is not somewhere "out there." It is right around us all of the time. People ask, where do we go after death? I believe we stay right here where we are; our soul, or spirit (I like thinking of our spirit as being pure mind, energy, consciousness) merely transitions to a higher realm of existence in this world.
There are seven basic bands of energy, which we call "astral," that surrounds the earth reality. The first band is earth itself, or the physical plane. This is our current world where we are living in our physical bodies, having our human experience.
The second band is the lowest of the astral world. The third band is the intermediate of the astral world, and the fourth band is the highest of the astral planes. I think most of humanity, ends up living on the third and fourth bands for a while. Read the rest of this entry »