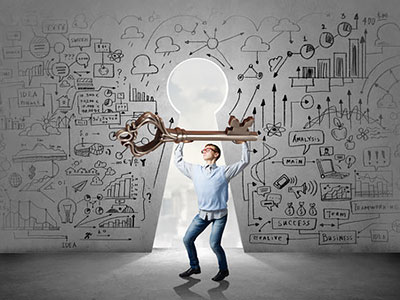 The Law of Attraction is among the most universal, yet poorly understood concepts in the psychic realm. Countless books, lectures, and seminars center on it. So, what is it, anyway?
In a very simple sense, the Law of Attraction means that we receive back what we put out. If we send specifically positive imagery and thoughts out into the Universe (which is actually a multi-dimensional Multiverse) they shall return to us.
The opposite is also true. Literally anything we want to achieve is possible, if we set our minds and spirits to the task. Why are so many of us stuck in the idea that we must simply accept what we have?
Largely, it is conditioning. We are taught as children to "be grateful" and that good children are seen, and not heard. As adults, however, we have the ability to reprogram our thinking and make these magical possibilities come true. It isn't just about "wishful thinking," although this does play a part! Read the rest of this entry »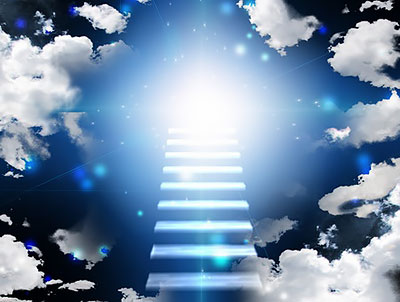 It has been my experience that love is often the most universal message that people who have touched the other side bring back to us. That being said, even though love is the most important quality that we can express as human beings, there is also good reason to ally with love and forgiveness in our lives.
While we are on this planet our actions and contributions really do matter. As souls we are evolving and growing, and through this evolutionary process taking place on the soul level the planet too is in a process of evolution. Evolution is the creative dynamic that love creates.
In today's final blog in this series I rely a bit on the esoteric traditions of spirituality that came before us, especially that of the Judeo-Christian and Jewish traditions.  As I do so, I want to be clear that there are many traditions that express and say these same things in different ways. My personal background is in Christianity, and most of my formal teaching related to religion and spirituality stem from this tradition. This is why my blogs contain some archaic Christian language as reference points for spiritual understanding. Read the rest of this entry »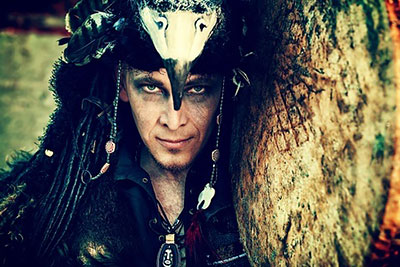 In recent years there has been an avid interest in shamanism. A myriad of books, seminars and extensive training programs around the world reveal a keen exploration of indigenous cultures and their connection with Nature, their healing techniques (such as soul retrieval) and the role of power animals or totems.
Shamanism, in its classical sense, comes from the regions of Siberia and Central Asia and the term 'shaman' originates from the Tungusic word saman (masculine) or samana (feminine). The term shaman has been interchanged with 'medicine man', 'sorcerer', and 'magician' – but a shaman is so much more. The shaman is traditionally a central figure in the community: mystic, poet, healer, communicator with the unseen realm and psychopomp (leader of souls). Read the rest of this entry »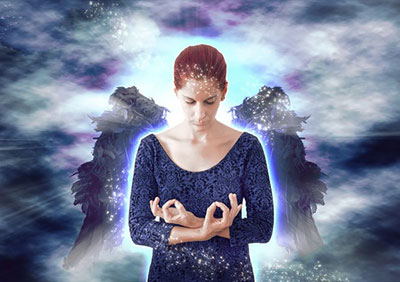 To create, attract and manifest is an innate metaphysical ability we all have access to as beings of Divine origin. Jane Roberts writes in The Nature of Personal Reality, "You are given the gifts of the gods; you create your reality according to your beliefs. Yours is the creative energy that makes your world. There are no limitations to the self except those you believe in."
To be a creator is a function of our free will. We are all co-creators of our shared, physical reality and we shape our own destiny in every single moment of our lives. What you think, feel, believe, wish for, and desire in this very moment, is what you will become tomorrow, and the day after. Read the rest of this entry »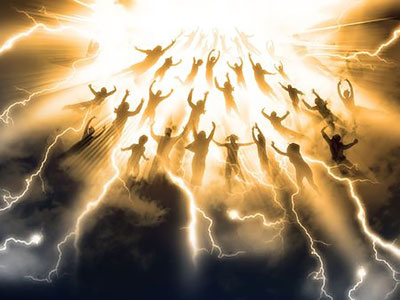 The astral world, in all reality, is not somewhere "out there." It is right around us all of the time. People ask, where do we go after death? I believe we stay right here where we are; our soul, or spirit (I like thinking of our spirit as being pure mind, energy, consciousness) merely transitions to a higher realm of existence in this world.
There are seven basic bands of energy, which we call "astral," that surrounds the earth reality. The first band is earth itself, or the physical plane. This is our current world where we are living in our physical bodies, having our human experience.
The second band is the lowest of the astral world. The third band is the intermediate of the astral world, and the fourth band is the highest of the astral planes. I think most of humanity, ends up living on the third and fourth bands for a while. Read the rest of this entry »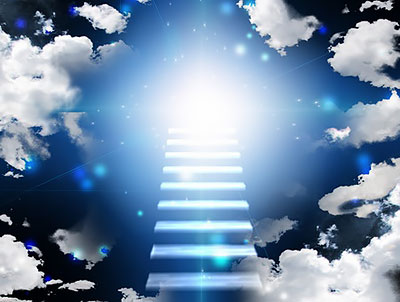 Some physicians and scientists have attempted to discount the near-death experience (NDE) phenomenon as misfiring synapses of the brain during trauma. However, I believe that as more and more evidence is becoming available, the near-death experience will be opened up as a genuine spiritual phenomenon.
In 1999 I was hit by a car and severely injured. I was 19 years old at the time, and had absolutely no interest in spirituality of any kind. I grew up in a very religious household, and noticed how damaging religious ideology could be on both society and the microcosm of families and tribal units. In many ways I was angry with systems that promoted any kind of dogmatic spirituality, and discounted any kind of spiritual experience. Read the rest of this entry »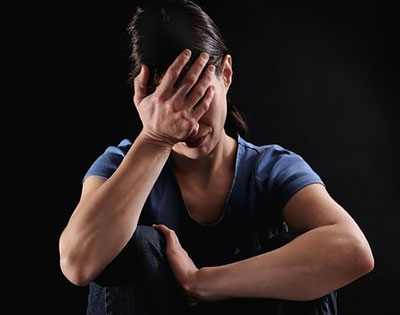 I recently heard someone say that meditation makes them feel "depressed." Really? Not dealing with issues is what makes us depressed, not meditation!
Suppressing our old hurts or fears can cause depression. What we do, typically, is to layer "fun", mindless entertainment and other frivolous distractions on top of the stinking swamp of our unhealed wounds – be they soul wounds or childhood wounds, or anything in between. This is like using air freshener, rather than take out the garbage.
The pursuit of "fun" is the modern drug of choice. We self-medicate by shopping on credit, forcing ourselves into insane "adventures", attending endless social events, indulging in sexual excess, overeating, abusing drugs and alcohol, or participating in yet another spiritual workshop, seminar or retreat that promises to be the ultimate solution to our life. We indulge in these hedonistic pursuits to keep our oozing emotional wounds in check. Read the rest of this entry »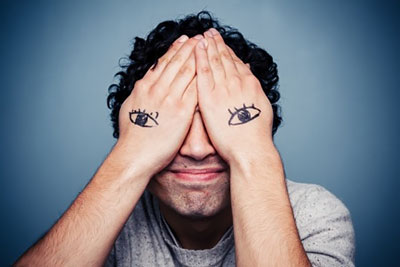 This is a very strange and interesting reality that we exist in and it is certainly not just three-dimensional – it's multi-dimensional. Reality is plastic and pliable and ever-changing. We are its architects. Our thoughts and minds are the pencils that sketch out our ever-shifting reality. We are continually erasing and re-sketching as we think and speak and feel our way through our days.
The strength of our focus will decide the desired outcome, based on the strength of the beliefs we hold. If you only see the negative, the negative manifests. If you see the positive, then the positive manifests. Firmly believing that you can receive what you want means that you vibrate in thought, word, feeling and focus the things you want. Read the rest of this entry »