Posts Tagged 'protection techniques'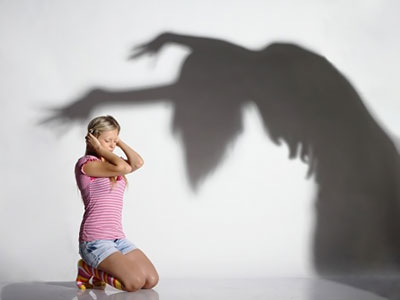 When I read for a client, I am not just reading their energy, but I am also reading the energy of their loved ones, co-workers, friends, their home environment, as well as their work environment and community. During a psychic reading in can become evident, for example, that the home environment is toxic, stagnant, or energetically polluted, which has a negative effect on my client.
This pollution is not always metaphysical in origin. Sometimes it is caused by a physical contaminant. For example, it can be a mildew issue, which will make me smell mold and sense moisture, like a smothering humid feeling, or see black mildew spots on a psychic level. The toxicity can also be due to a leak of actual chemicals, bugs or something else that has become a threat to the client's health. Read the rest of this entry »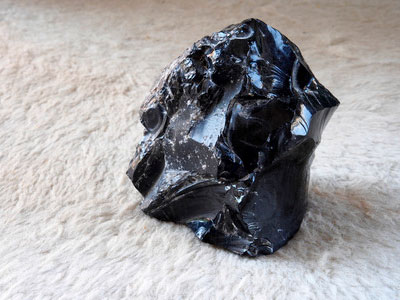 I remember when first I came into contact with Apache Tears, a kind of Obsidian, when I was just a child. I loved it! Its translucent quality was captivating. At the time I did not know the metaphysical properties of this stone; all I knew was that it had a dream-like quality to it.
Obsidian is molten lava that has cooled very quickly. It is a type of volcanic glass and it is found worldwide. The ancient Aztecs made flat mirrors from Obsidian for use in divination. Obsidian may open a person to the gift of prophecy. Legend has it that Dr. Dee, a great mage and alchemist, hired by Queen Elizabeth I, may have used an Obsidian mirror in lessons of scrying. Read the rest of this entry »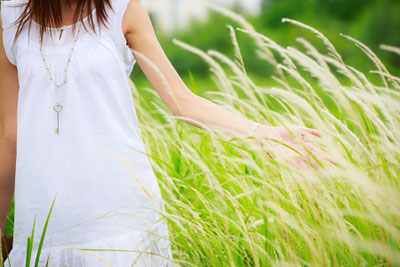 Imagine for a moment that you have a radio, and instead of tuning in to a single stations, all of the stations are playing at once. That's what life sometimes feels like to a Highly Sensitive Person (HSP) – a designation coined by psychologist Dr. Elaine Aron, which indicates someone whose senses are more attuned than normal to the stimuli around them. The word "empath" is sometimes used to describe highly sensitive people, and other groups, such as those on the autism spectrum.
Aside from sealing themselves in soundproof rooms, or wrapping up in padded clothing, what can they do in a world which sometimes delivers sensory overload? It's best for the HSP to avoid certain things and situations. Read the rest of this entry »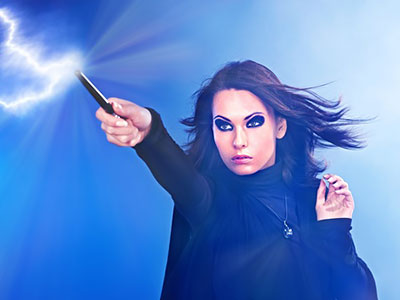 Why do people believe in curses? Can someone place a curse on you? It is my belief that a curse can only exist in your own mind.
Some call it 'negative energy,' but you create your own energy – and it could be positive or negative. Negative energy is not a curse and you have the power to change it at any given time.
Wikipedia defines a curse (also known as an imprecation, malediction, execration, malison, anathema, or combination) as any expressed wish that some form of adversity or misfortune will befall or attach to some other entity: one or more persons, a place, or an object. But in my experience, most people who believe they are cursed, are nothing more than victims of their own thought process. Read the rest of this entry »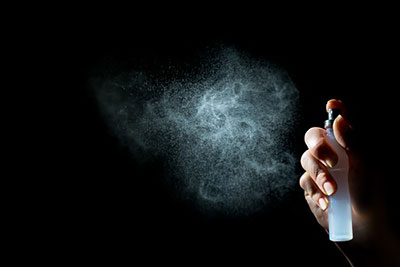 Remember the last time you changed out a dirty air filter from your air-conditioning unit, vacuum cleaner, or your car? Remember how clogged with dust it was?  In our living spaces, negative energies accumulate over time just like those 'dust bunnies.' Even though we can't see these energies, there is a way to clear them on a regular basis. Think of it as the spiritual version of house cleaning.
The first and most obvious step to take is to physically clean your space. Clutter and unwanted items work as repositories for negative energy, so it's important to get rid of it. After you're done, imagine the space being deep-cleaned with an indigo or violet-colored flame. Use this as a silent meditation, and picture the flames consuming all that invisible 'dust.' Read the rest of this entry »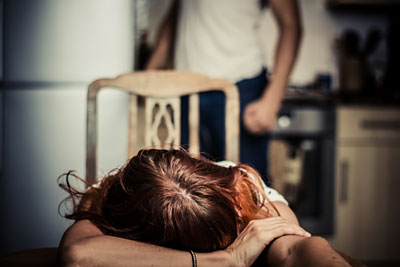 I have counseled so many people that are normally outgoing, loving, supportive, wonderful souls, but sometimes these souls are so giving they give themselves away. They forget to protect themselves in the process. Have you ever had this presence of an emotional vampire in your life?  This can happen in a love relationship or a friendship, or with a family member.
Is their needs all that count, but yours never ever do? Love is not love, and friendship is not friendship, if you put aside yourself on a daily basis. This is what we have to remind ourselves of on a continual basis. Sure, relationships are give and take, but when they seem to take and take, and there is no giving, something is off. Read the rest of this entry »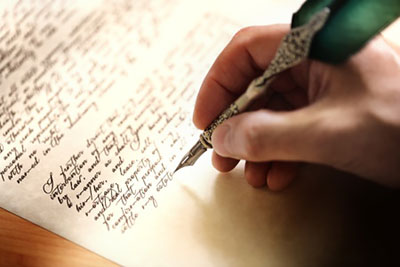 Many mediums and psychics make us of some form of automatic writing or psychography. Automatic writing is a form of channeling that helps psychics, mediums and healers to step outside of themselves and disconnect from their own feeling and thinking patterns, and receive spiritual messages.
I believe that all great works of music, complete books, and other forms of art, are all inspired by spirit in a similar way. Yes, not only do we receive answers to pressing questions, or receive spiritual insights through some form of channeling, but also significant art works, or even poetry come to us in this way.
Originally automatic writing was done using a planchette with a pencil and two wheels. The text a planchette produces can be tricky to decipher, and so a pen or pencil and paper became the preferred method. Spiritual practice always seems to keep up with technology and these days spirit writing using a computer keyboard has become equally popular! Read the rest of this entry »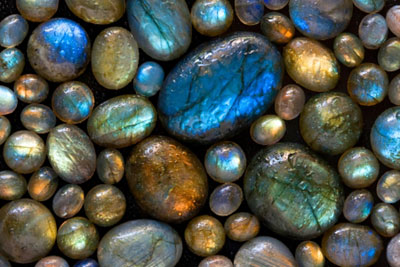 Labradorite is my favorite stone. It is powerful and beautiful. We can look toward Labradorite when we need a powerful protector. It creates a shielding force through the aura and it strengthens natural energies.
Labradorite protects against negativity and gives safe exploration into alternate levels of consciousness. Labradorite can also help with visionary experiences from our past or future. Wearing or carrying Labradorite helps facilitate one's magical powers. It helps the mental and intuitive capabilities of clairvoyance and telepathy. It also helps us to communicate with Spirit Guides and to access the Akashic Record. Labradorite also helps us do psychic readings and remember past lives. Read the rest of this entry »