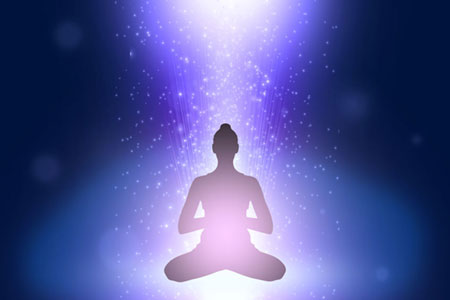 One of the most empowering verses in The Bible is John 10:30, where Jesus says, "I and my Father are one." It reminds us that the God-Force resides in all of us. Many of us have lost our inherent remembrance of the God-Force we carry within. As a result we find ourselves being bounced around by every unwelcome event or circumstance cycle in our lives.
Forgetting the power of God within us, we have become vulnerable to constant fear and worry. Many of us find ourselves enveloped in an ocean of anxiety, feeling we have little control over the events of our lives.
The change that we must make in order to effect a positive change, is that we must become receptive to the voice of God within. We should make the time every day, even if it is just for a few minutes, for some form of spiritual practice. We must meditate, pray, listen to our own inner voice. This enables the Higher Self to makes us more aware of our inner guiding Light-Force, or God-Force.
Spiritually conscious living empowers us to focus our life direction, by gaining control over our thoughts and emotions, and by becoming personally responsible for our karmic choices and actions. The soul or spiritual self is a strong, vibrant source of Love and Light. As we grow more confident in our innate spiritual power, we regain control of our life and become of greater service to others.
Daily spiritual practices, such as meditation, builds a personal relationship with our Higher Self, God, Source, Spirit, Universe, the Divine. It strengthens our spiritual powers. We learn to let go of any negative thought patterns, feelings and lifestyle habits, and by doing this we are growing into being a more positive and loving presence in this world.