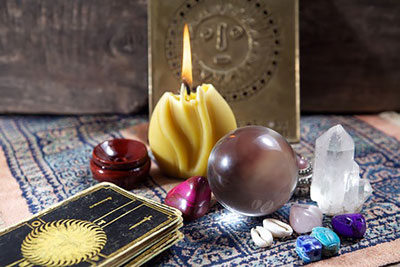 If you are wanting to develop your psychic abilities, making time to practice, and developing your own set of psychic symbols, are key to seeing results. At some point, if you're consistent, you will start seeing evidence that you are opening up psychically. One of the first things that showed up for me was that I started to have vivid dreams at night that seemed to come true.
I have always kept a dream journal and have always been interested in my dreams. I read a lot of books on dream interpretation and analysis and have always thought that my dreams were trying to tell me something. But when my dreams started playing out in real life, I was quite amazed. And this may be the first area where you can get very clear, concise messages from your intuition – from your dreams. Read the rest of this entry »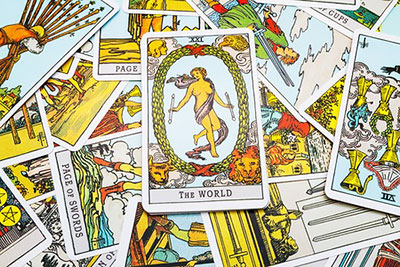 I started working with the Tarot when I was 14 years old. I read the metaphysical books of the time and wanted to explore my budding intuition. One afternoon at a bookstore, I was drawn to the Rider-Waite Tarot deck – I felt an instant pull to it in particular!
I wasn't going to the bookstore that day to buy Tarot cards, but once I did I couldn't put the mysterious deck of cards out of my mind. Once opened, I studied the deck for weeks on end, and I thoroughly enjoyed it. I soon read the cards for others.
The first time I was doing a card spread for myself, my mother walked into my bedroom and told me that my great grandmother also read the cards, as well as tea leaves. It was if she wasn't surprised her daughter would be interested in reading the cards, yet she didn't encourage me either. Read the rest of this entry »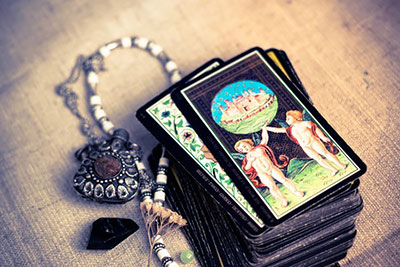 The key to any spiritual practice starts first with meditation. Meditation is the means in which a person gets in touch with the universal energies, life force and the super-consciousness.
There are many meditation tools available, but none so specific as the Tarot. The rich history and symbolism contained in these cards, from their early Egyptian origins to their use as gypsy fortune telling tools, have given them a life of their own. The Tarot cards have become a living oracle.
Meditation on the cards can create a unique focus in your meditation practice. The ability to draw and absorb the energies contained in the cards will also better your life. Read the rest of this entry »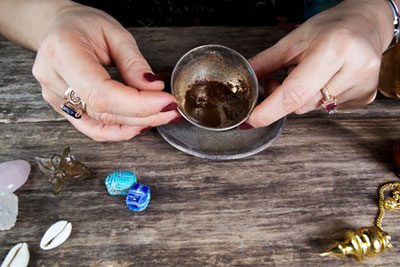 Tasseography is the art of reading the tea cup or coffee cup, otherwise known as tasseomancy or tassology. It originates from the Arabic word tasse, which means 'cup' or 'goblet.' This ancient form of divination is derived by reading the patterns of the tea leaves, coffee grounds and even wine sediments.
Although it is commonly associated with gypsy fortunetellers and crazy old cat ladies, it is a mysterious and ritualistic art with long history going back to ancient Greece. Tasseography developed independently throughout Asia, the Middle East and Greece. Modern tasseography was further seen throughout Scotland, Ireland and Eastern Europe. Read the rest of this entry »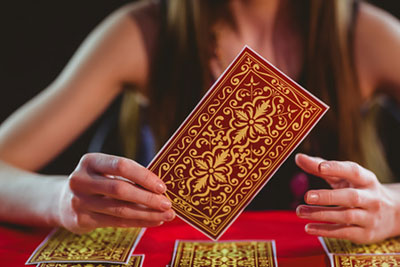 I feel the best way to deepen your intuition, and possibly psychic ability, is through your connection with others. This can be accomplished in many ways.
One way is through an intimate relationship with another person, on a very personal level. The person in your life that you connect with physically, can allow you to deepen your senses and develop your senses and sensuality. Love and passion are great for the soul, the body, and developing and expanding your intuition.
You can also deepen your intuition through a psychic circle. Psychic circles, sometimes called development circles, are a group that meets to support, encourage and to help each other develop intuitively and psychically. It is a great opportunity to connect with other like-minded sensitive people. If you are not sure if there is a group in your area, you could always start one. Read the rest of this entry »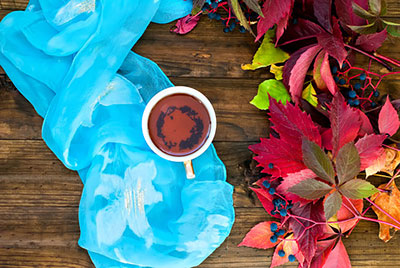 I've always been fascinated by tea-leaf reading, and decided it was time to take a look into what makes tea leaves special as a divinatory tool.
When I was a kid, I lived on the end of a very long street. At the top of that same street lived the local tea-leaf reader. I wish I can remember what she looked like, but I vividly remember her house number scrawled in thick black marker on a piece of cardboard… and nailed to a tree. Of course, we all went to her for readings when we were teenagers, but I can't for the life of me remember what she said to me during my reading.
Not surprisingly, tea-leaf reading as a method of divination, also known as tasseography or teomancy, goes way, way, back. It also makes sense that reading tea leaves follows the path of the cultural and economic practice of the trade of tea itself.  Read the rest of this entry »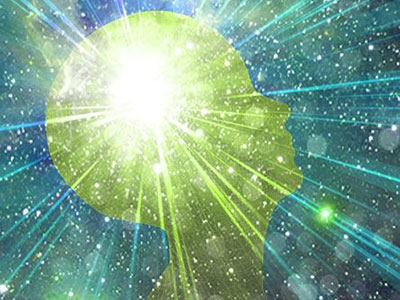 Meditation is vital in developing your psychic abilities, as it develops your ability to switch your brainwave states while remaining fully conscious. Frequent meditation specifically helps you achieve and sustain an alpha brainwave state where psychic information comes easier than in the normal waking state of beta.
The theta brainwave state is where most of us fall asleep, but some experienced meditators can achieve this state and still remain aware. This is the state that a lot of mediums are in when they communicate with the dead. I saw an episode of The Dr. Oz Show where he had Teresa Caputo, the "Long Island Medium" hooked up to a machine that measured brain waves (messing up her hair in the name of science) as she read for the audience. She was in a theta brain wave state while she got the messages.
I don't bill myself as a medium, but I have had some remarkably clear messages from spirit as I was beginning to fall asleep, in that in-between sleep and awake state. Lately, I have been working on extending that state of mind as I wake up, to stay in that theta state as long as I can and see what information I can receive. Read the rest of this entry »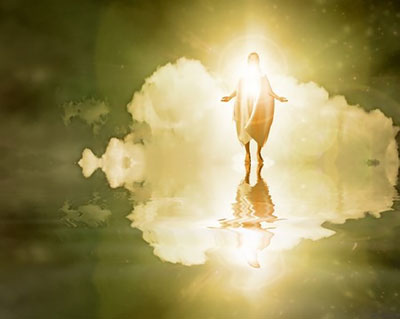 Could some of the famous prophets, such as Nostradamus, or the prophets of the King James Version of the Bible, or the prophet Mohammad, actually have been time travelers?
And is it merely coincidence that the Oracle of Delphi used a brass seat for visions of the future? As did Nostradamus, the 16th Century French poet and visionary. Nostradamus writes, "I will be seated at night, in my secret study. Alone sitting upon a stool of brass, a flame shall leap forth from the solitude, granting that which is not to be believed in vain."
And, in the 1895 HG Wells fiction novel, The Time Machine, the protagonist of the story uses a black and polished brass time machine to gain mechanical control over time. Is there something about sitting on brass that allows one to see into the future? Or, could they possibly be talking about a brass seat on a sort of vehicle? Read the rest of this entry »