Posts Tagged 'Law of Detachment'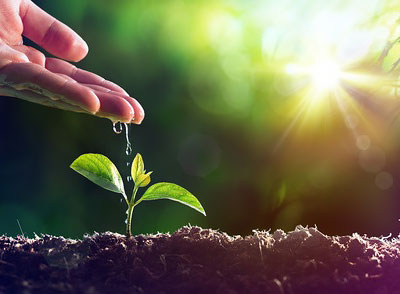 As living beings having a human and earthly experience, we are bound by natural law.  Natural law is simply the order of things and one of the primary natural laws is that things unfold over time.  This law represents the seasonal dynamic of life.
Many times, people will have a desire, something that they would like to experience in relationships or within their career.  I am confident that our desires are meant to be fulfilled, but it is important to understand that the fulfillment of our desires unfolds over time.
Just like a garden, it is crucial for us to recognize the process by which things come into being.  I want tomatoes in my garden.  So, I started some tomato plants from seed.  When I planted the seeds, I trusted that they were growing.  This is often the first step to manifesting.  We must trust that the natural order is working in our favor. Read the rest of this entry »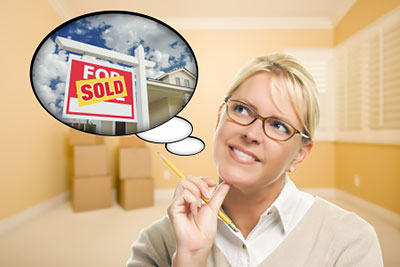 We tend to hold onto things and people which no longer serve us. Fear keeps us attached, as well as that comfortable feeling of the familiar.
Some people hang onto other people for dear life, even though they treated them badly, because they do not feel they are good enough for anyone else. Some people hang onto material things, because to let it go would diminish their self-worth or comfort zone by some means.
This was a hard lesson that I had to learn and overcome myself.  Three years ago, I had my father's house up for sale. It had been on the market for over a year and did not even attract one offer. Later, I realized that this had happened because I was not ready to let it go at the time. My energy was preventing anyone, who might have been interested, from going near the house to even look at it, let alone make an offer. Read the rest of this entry »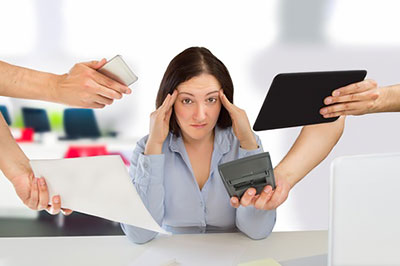 I was busy getting ready to go out and feeling harried, as if what I had to do was so very important! But it was my perspective that was distorted and incorrect. Sensing this, I decided to sit down and take a moment. I wanted to get into alignment, before I got behind the wheel, as I had promised myself I would never rush in traffic. The rushed feeling triggered another feeling to put myself in check.
So, sitting down, I had a vision of my Grandpa. He came into focus for only a few seconds, but his visit to me seemed to last much longer. Time is different on the other side and we perceive it differently. Read the rest of this entry »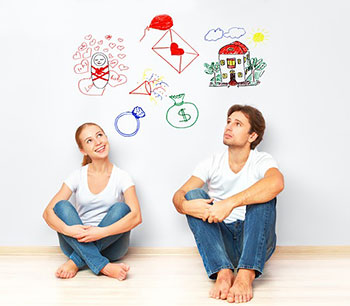 In the book The Law of Attraction: The Basics of the Teachings of Abraham, Esther and Jerry Hicks state that "the more you come to understand the power of the Law of Attraction, the more interest you will have in deliberately directing your thoughts — for you get what you think about, whether you want it or not."
People have for centuries worked with various visualization techniques in an attempt to get the Law of Attraction (LOA) to work for them. Some have succeeded spectacularly, whereas others, sadly, have failed miserably. Let's remain "positive" though, because if the LOA can work for one person then surely it should work for another.
Simply put, it all depends on a number of things and anyone considering working with the LOA in order to manifest their personal desires may wish to consider the following: Read the rest of this entry »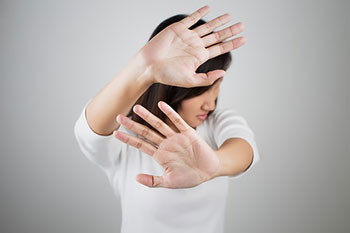 I love the Toltec concept of the Four Agreements as described in the bestselling book by Miguel Ruiz. One of the agreements focuses on the idea of not taking things personally. But is it entirely true that nothing others do is because of you? Taken out of context, and without the courage born out of a personal, daily spiritual practice, this concept can cause one to develop the sociopathic values of not caring about anyone other than yourself. There is a difference between being unmoved and developing Spiritual Detachment.
I have often been recruited by Spirit to participate in someone else's lesson. But I am at times amazed how people use this excuse to justify their actions, claiming that they were simply being used by Spirit in the situation and that it is not about them at all. They believe the whole thing simply happened as a lesson for the other person. Really? Read the rest of this entry »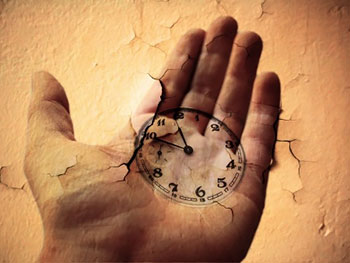 Albert Einstein concluded in his later years that past, present and future all exist simultaneously. This statement is hypothetical, but worth a little contemplation.
The concept referred to as "block time" or the Block Universe Theory describes space-time as an unchanging four-dimensional "block", as opposed to viewing the world as a three-dimensional space modulated by the passage of time.
What it means is that the past and the future do not exist. They are only concepts used to describe the real, isolated, and changing present. This means that future events are "already here", and that there is no objective flow of time. Read the rest of this entry »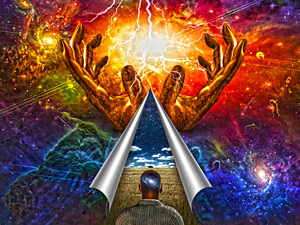 Many years ago I read a story about the Nazi's experimenting on prisoners of war. One story involved an experiment with two men who were strapped to tables and blindfolded. A researcher slit their wrists and they would bleed out, wanting to know who would bleed out the fastest. At least that is what the prisoners were told.
It was a horrible experiment with shocking results. One man's wrist was slashed, the other had a piece of ice slashed across his arm that did not break the skin. Both men could hear the blood pouring into a bucket on the floor beside them. The Nazi's poured water into his skin to give the sensation of bleeding. Incredibly, this poor soul died too! Why? Because he thought and believed he was bleeding. Read the rest of this entry »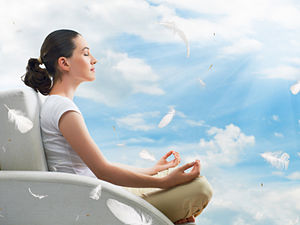 What does the word "peace" mean to you? Well, the true meaning of this word came to me recently in an unusual way, while I was doing a psychic reading.
The client I was reading for told me at one point in our conversation that he was finally "at peace." All of a sudden I felt as if I was sucked into a time warp. When he said the word "peace" in that context, it was like my own past went into this time machine and emerged in the present. It felt to me as if spirit was using this client's words to get my attention about my own personal life.
In recent years things have been difficult in my own family life, especially around Christmas, because I have not seen my son in seven years. It has been challenging for me and everyone around me. Read the rest of this entry »