Posts Tagged 'Law of Detachment'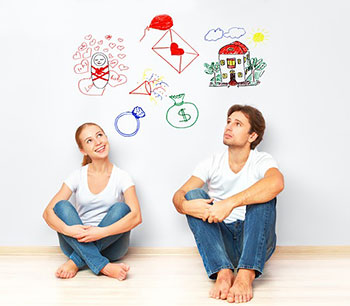 In the book The Law of Attraction: The Basics of the Teachings of Abraham, Esther and Jerry Hicks state that "the more you come to understand the power of the Law of Attraction, the more interest you will have in deliberately directing your thoughts — for you get what you think about, whether you want it or not."
People have for centuries worked with various visualization techniques in an attempt to get the Law of Attraction (LOA) to work for them. Some have succeeded spectacularly, whereas others, sadly, have failed miserably. Let's remain "positive" though, because if the LOA can work for one person then surely it should work for another.
Simply put, it all depends on a number of things and anyone considering working with the LOA in order to manifest their personal desires may wish to consider the following: Read the rest of this entry »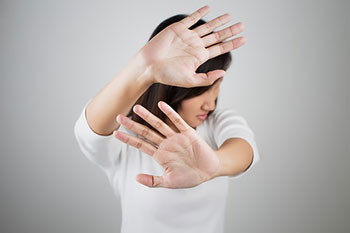 I love the Toltec concept of the Four Agreements as described in the bestselling book by Miguel Ruiz. One of the agreements focuses on the idea of not taking things personally. But is it entirely true that nothing others do is because of you? Taken out of context, and without the courage born out of a personal, daily spiritual practice, this concept can cause one to develop the sociopathic values of not caring about anyone other than yourself. There is a difference between being unmoved and developing Spiritual Detachment.
I have often been recruited by Spirit to participate in someone else's lesson. But I am at times amazed how people use this excuse to justify their actions, claiming that they were simply being used by Spirit in the situation and that it is not about them at all. They believe the whole thing simply happened as a lesson for the other person. Really? Read the rest of this entry »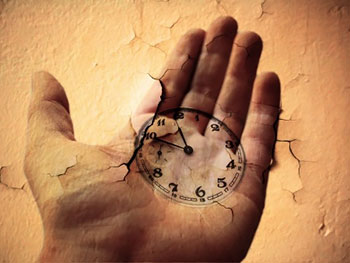 Albert Einstein concluded in his later years that past, present and future all exist simultaneously. This statement is hypothetical, but worth a little contemplation.
The concept referred to as "block time" or the Block Universe Theory describes space-time as an unchanging four-dimensional "block", as opposed to viewing the world as a three-dimensional space modulated by the passage of time.
What it means is that the past and the future do not exist. They are only concepts used to describe the real, isolated, and changing present. This means that future events are "already here", and that there is no objective flow of time. Read the rest of this entry »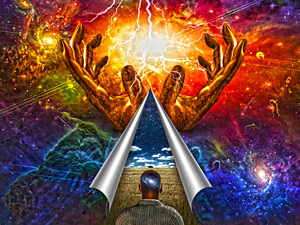 Many years ago I read a story about the Nazi's experimenting on prisoners of war. One story involved an experiment with two men who were strapped to tables and blindfolded. A researcher slit their wrists and they would bleed out, wanting to know who would bleed out the fastest. At least that is what the prisoners were told.
It was a horrible experiment with shocking results. One man's wrist was slashed, the other had a piece of ice slashed across his arm that did not break the skin. Both men could hear the blood pouring into a bucket on the floor beside them. The Nazi's poured water into his skin to give the sensation of bleeding. Incredibly, this poor soul died too! Why? Because he thought and believed he was bleeding. Read the rest of this entry »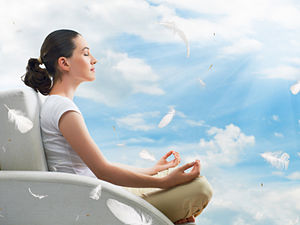 What does the word "peace" mean to you? Well, the true meaning of this word came to me recently in an unusual way, while I was doing a psychic reading.
The client I was reading for told me at one point in our conversation that he was finally "at peace." All of a sudden I felt as if I was sucked into a time warp. When he said the word "peace" in that context, it was like my own past went into this time machine and emerged in the present. It felt to me as if spirit was using this client's words to get my attention about my own personal life.
In recent years things have been difficult in my own family life, especially around Christmas, because I have not seen my son in seven years. It has been challenging for me and everyone around me. Read the rest of this entry »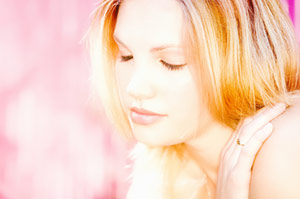 I know a few friends who feel they have to control everything. They are seldom happy. Always frazzled. They seem to have this constant air of uptightness and anxiousness about them.
Do you know anyone like this? Often times, when doing readings for people who have control issues, there is a song that usually comes to mind for me: Let It Be by John Lennon and The Beatles. It is a wonderful song that talks about letting things just be and go where they are supposed to.
I have found that people that feel they have to have everything a certain way, who try to dominate how things are going to be, have so much unnecessary distress in their lives. People who instead just go with the flow, and allow life happen as it will, generally are more serene and often even seem to be in a state of bliss. Read the rest of this entry »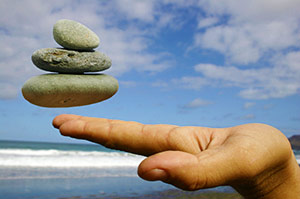 I have been doing psychic readings for many years now, and some of the insights I have attained in my sessions with clients I have used in my personal life.
One of these spiritual messages came from only three words that identify a positioning in how we view and interact in our lives, namely Victim, Observer, and Creator. These are three modalities that affect our lives and are related to how we view the world.
We all manifest each of these modalities in different areas of our life, but my main goal, and the goal for all of my clients is to allow them to reach the Creator level in all areas of their life. Read the rest of this entry »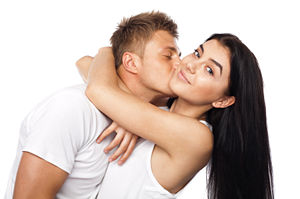 I have some pretty powerful tried and true ways you can use to attract love. Many of my clients have attracted their life mate using these techniques. I have also helped many of my single friends.
First you need to understand that we cannot attract anything positive and good into our lives unless we get on the same frequency, and raise our vibration to that which we are trying to attract. Raising our consciousness and attuning ourselves to all that is good and of the Light is key. True, long-lasting love of the soulmate variety is found in these realms of vibration.
God wants all of us to experience happiness and heaven on earth. But some people want it so badly that they deflect it from coming into their lives by setting up self-defeating road blocks through constant negative self-talk, not loving themselves, or thinking they are unworthy of love – which are all the things we should not think or entertain in our daily awareness. Read the rest of this entry »