Posts Tagged 'heart chakra'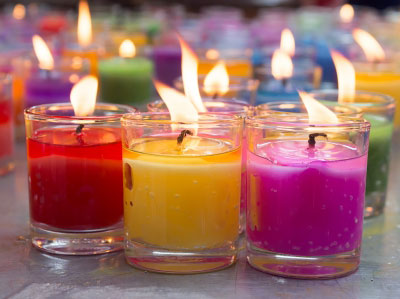 Did you know that color therapy can balance and enhance your life emotionally, physically and spiritually? True – it can! The reason for this is because individual colors have their unique energetic attributes, which we can benefit from if used in the correct way.
Meditation is but one highly effective way we can reap the benefits of color in our lives. For example, by focusing on a particular color when meditating, it can aid in keeping your mind still as you continue to focus on it. Furthermore, meditation itself will assist you to pull the vibrations and energies of whatever color you are meditating upon into both your physical body and the aura itself. Read the rest of this entry »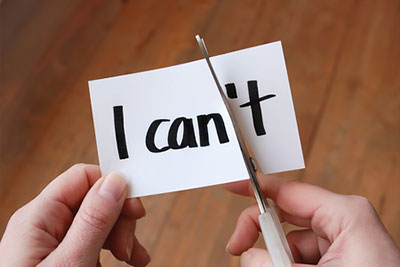 How do you know what you are doing is for your highest good?  How do you know if what you want from life is based on your own wants, or has it been placed there to achieve from Universe?
Everyone has a higher purpose in this lifetime and yet many never seek it out, or achieve it, because ego starts to become more prominent in their lives, instead of Source, the Universe, God. When you were born, there was a deep-seeded dream placed within you.
As children we were able to draw on it, always just knowing that we wanted to be a fireman, police woman, doctor, astronaut, artist, lawyer, dancer, scientist, or a princess. Some of us just wanted to help others, even at a very young age. We would be kind, caring and giving towards other people whether they were children, adults or seniors. Read the rest of this entry »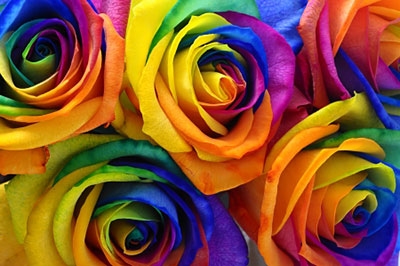 I have great faith in the emotional healing power of plants, their oils and how they can have a powerful effect on your well-being. The amazing healing properties of flowers, in particular, can be used to activate our body's energy centers, otherwise known as the chakras.
Root Chakra
Known as Muladhara, you will find this particular chakra at your spine's base. Consider it, if you would, the very plug that connects you to the life force of the Earth herself and assists you to remain grounded. When this chakra is in balance, you should feel secure and stable. Should it become imbalanced, however, you may feel somewhat stuck (or lost) in life and find yourself focusing on subjects that do not serve your greatest interests. Read the rest of this entry »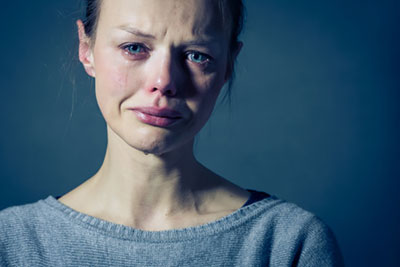 As a psychic medium one learns a lot about grief. There are many different kinds of grief, and it's not all about death and dying. We grieve many different things in life.
I often hear my clients describe their grief as "my heart has a hole in it" or "my heart has been ripped apart." When we grieve it does feel as if our heart will never heal. It's like your physical body is having an actual heart attack.
What each grieving individual experiences is different. Grief has so many different forms and it is impossible to know how it will affect each individual person. We each grieve in our own way.
There is also no time-frame on grief. The length of time a person may grieve is very individual some people may start to feel a little better seven to ten weeks. For others it may be years. Read the rest of this entry »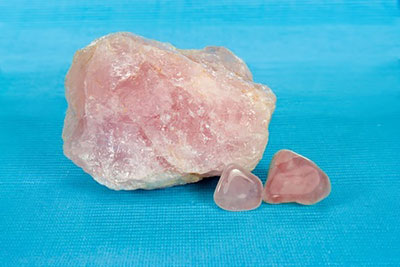 Did you know that Rose Quartz offers a solution for those days when everyone seems to rub you the wrong way, and you wonder what's wrong with everyone! Or you wonder… maybe is it just me? Or have you been in a public situation where you feel a bit overwhelmed by everyone coming on too strong? Surround yourself with an imaginary bubble of Rose Quartz, or better yet, wear a piece of Rose Quarts jewelry and notice how your experience changes to a more positive, nurturing vibe.
Rose Quarts is a very happy and loving stone. It is a pink quartz crystal with a vibration of love, peace and overall calming energy. Rose Quartz is a calming and reassuring crystal and is especially helpful to individuals who are highly sensitive. Read the rest of this entry »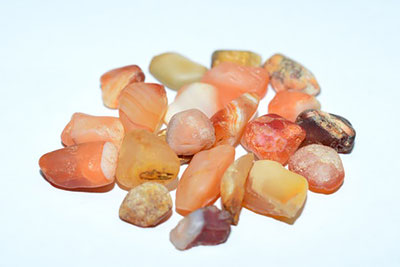 Carnelian is a part of the Agate family and a form of Chalcedony, the gemological term used for all types of quartz in cryptocrystalline form. It can be red, orange, and red-brown and has both the properties of Agate and Chalcedony.
Agate is effective in balancing the yin and yang energies. It stabilizes the aura and gives a cleansing effect. It transforms and eliminates negativity. Agate further increases analytical abilities and precision and awakens natural talents. It creates inspiration from, and connection with entities in the spirit world.
Chalcedony is part of the quartz family. It is traditionally used as a sacred stone by Native Americans and is good in balancing energies of mind, body, emotions and spirit. Chalcedony represents good will, while decreasing hostility, sadness, or depression. It also increases receptivity, responsiveness, and giving. Read the rest of this entry »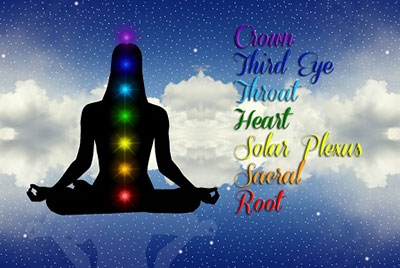 Chakra theory originates from Hindu mysticism. There are seven main chakras (there are others too) in the body. Chakras are also known as energy vortices. Each chakra is associated with a different color, as well as various physical, emotional and spiritual issues. Reiki is an example of a metaphysical system of energy work that uses the chakra system as the focus of intent.
Root Chakra
The root chakra is located at the base of the spine where the coccyx is located. It is associated with the color red and our feelings of stability and how we relate to the physical world. Some of the issues related to this energy vortex are problems finding housing or work, or an inability or unwillingness to take control of our lives. Problems with this chakra may also show up as an inability to create organization when dealing with tasks and jobs. Read the rest of this entry »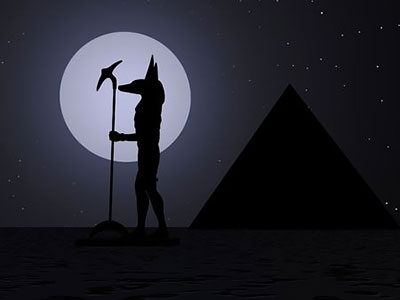 What happens to the soul after the body dies? There are many explanations, the most common being that the soul moves on to another place and another life. Past life readings and regressions have been able to prove that we do indeed live many lifetimes.
But where does the soul really go right after death? Ghosts of the departed have been seen in many forms, such as images, scents, sounds and full apparitions. How long do they linger on this earth before making a transition? That too has many theories attached to it. The Ancient Egyptians however had a very well defined belief in what happened to the soul after death. The soul contained in the physical body possessed many aspects that all had different spiritual duties. Read the rest of this entry »