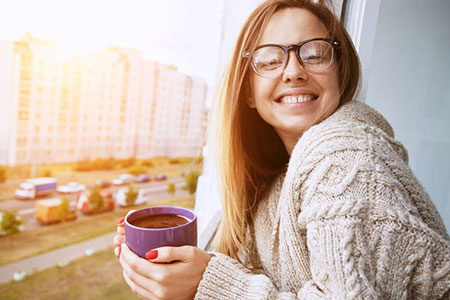 During this time of the coronavirus lockdown in Spain, I realize that I am fortunate, and for this I am very grateful. For example, I already work from home and I am also accustomed to a certain amount of social isolation, for reasons of choice, at least for the time being.
Furthermore, I can do and buy the necessary. Here in Spain, we are allowed to go out for necessities, to help the vulnerable, and to walk our dogs, but we are encouraged to keep our distance from others and make shopping a swift event. Again, getting shopping done as quickly as possible has always been my preference anyway!
But, even I am aware of missing the occasional coffee in town with a friend, or being able to travel back to the place I moved from last year, to have lunch with a special friend there. Where I live, people are very social and tactile, and interact at any given occasion. They love to meet at their neighbors' homes, or in bars and restaurants, which are all currently closed.
I have been thinking how this situation might go one of two ways for many families, currently cooped up in small homes or apartments. They could become very frustrated, especially if there are small children confined in a small space. Or, they might get very creative with how to use their time, as well as appreciating being able to spend time with one another and their pets.