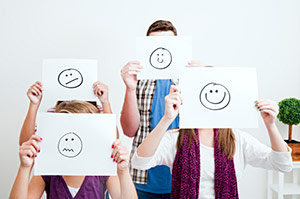 I feel comfortable enough in my empathic or telepathic approach to now own the new habit I have acquired: I will take on the tone of the person I am reading.
It's almost like being a ventriloquist on occasion – my voice will not change but if the person is in a stern frame of mind it may reflect in my vocal tone, or the way I emphasize certain phrases. I have been told I can parrot conversations verbatim, though I would say I would never know when I am. It is not like the words sound any different to me when I get them. If I were getting fragments of conversations, which I seem to, and then assume like an actress a little bit of their emotional gait, then you know I am deeply involved in the energy of the person I am assuming, and may act it out a little. Read the rest of this entry »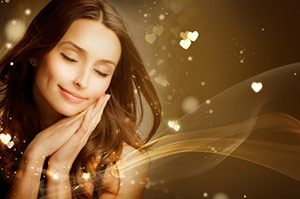 While I have been spending the last 30 years refining my intuition to make sure I was psychically reading with accuracy, Doc Lew Childre, CEO of the Institute of Heartmath in Boulder Creek, California, was on another path. He was proving that I was using my heart, and not my mind, to accomplish that task for others and myself.
Doc Childre has reported that the 'cares' of the world: worries, anxieties, judgments, anger, crime, violence, homelessness, depression, and even hatred fill our heads, which damages our hearts. It is that single act that has resulted in "heart disease becoming the number-one killer in both men and women in industrialized nations," he says. Read the rest of this entry »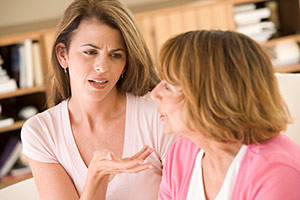 Every day we are bombarded with different types of situations and issues to deal with. We come into contact with different people from all walks of life. Truth is, we don't know what path they have taken to get where they are at, or what prices they may have paid in order to do so. When conflict arises with people, you must always keep that in mind.
I am reminded of a story I read in the news, of a man who slapped a crying toddler on a plane. He ended up getting arrested for it, but that's not the point. He was flying to Atlanta to take his only child off life support. Does that excuse his actions? No. It does however explain why his nerves would be more frayed than usual. Read the rest of this entry »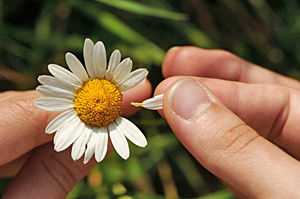 This is the biggest conundrum in life: If that person loves me, why move on from me?
I have felt many different forms of love. There are so many feelings to describe it. Yet, someone loving you may have no bearing on where the relationship is going.
Really? How can that be? He has told me he wants to marry me!
I believe that empaths have a hardwired ability to tune into that love. Women especially seem to get into dangerous relationships because they 'feel that the person loves them'. This is not to exclude men, but I believe it's a slightly higher percentage. Maybe it is women's biological inclination to nurture and protect the roost that enhances their empathic skills, or the highly developed language center. Read the rest of this entry »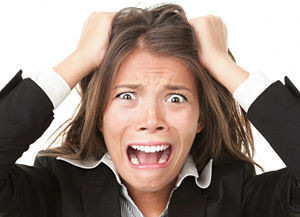 I have noticed that when a client calls me in an agitated state, their questions and fears will dominate the reading. In fact, I will actually pick up on the questions they are about to ask! This is not the same as 'a bad energy' but simply my picking up on their frantic, frustrated or anxious feelings during a psychic reading.
So please be aware of this when you call, and please calm and steady yourself for the reading.
I pick up on someone else's empathic imprint,  but to some extent it is based on our mutual connection. I need you to be calm and centered. If you are angry with your partner, I will not be able to pick up all of the gentler and more caring connection to your partner. It is my opinion that your partner's readability of thoughts can sometimes be subtly influenced (improved ) by our letting go of angry energy. Read the rest of this entry »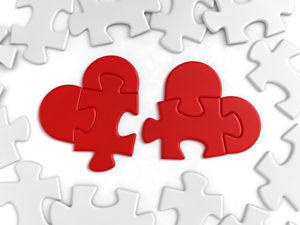 I have noticed that couples tend to share emotions. This can make for dangerous chemistry in the air. I usually tell my clients after I have looked into their situation, that it is striking how much their they and their partner are sharing a particular emotion. I don't usually know who begins the first thought, but as an illustration, I will cite an example:
Laura feels good about the relationship today. She had a great visit from John yesterday, and her spirits are up, but she is not picking up on how John really feels. In her mind, as she is feeling happy, John is feeling the same way, and she spends a day or two enjoying the good feelings. Deep down though, she doesn't know if he is the person for her, and wonders if she should end something now, while the going is good. She doesn't usually feel this way in relationships, but she brushes it off to the fact that she may be scared, or feeling nervous about an impending relationship. Read the rest of this entry »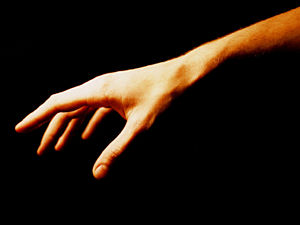 Have you ever hugged someone and immediately became uncomfortable? Have you been introduced to someone new, shook their hand and felt your skin crawl? Have you held an antique and suddenly felt warm, comforted and happy? Any of these signs can be your natural intuition, but it also could be something more.
Psychometry is the process of obtaining extra sensory information or impressions from touching a person or an object. The term psychometry comes from the Greek words psyche (soul) and metron (measure) meaning measuring of the soul. Psychometry is sometimes confused with the field of Psychometrics, which is a technique of psychological measurement that aims to measure and assess human personality traits, abilities, and attitudes. Read the rest of this entry »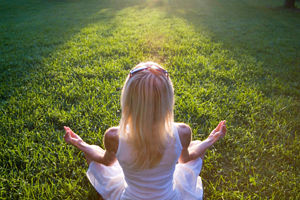 It is very important to always be aware of the energies swirling all around us. There are psychic vampires out there; there are people who will suck your energy dry if they can. Those of us that have learned to be open, and tune in to what others are feeling and thinking, can easily become victims of psychic attack.
It's so important to practice psychic self-defense. One way to do this is to ask for your spiritual strength and psychic abilities to be deepened, so that the negative energy of others doesn't hurt your mind, body and spirit.
I further believe that there are angels around us, protecting us from people that mean us harm, or people who gossip about us and talk behind our backs. I like to envision the white light of God's protection around me. Read the rest of this entry »