expectations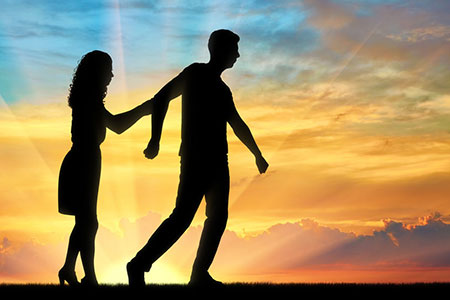 If you wonder how a life of destruction, misery and unhappiness is most easily produced, then the answer is: through clinging. Whatever we won't let go of, or ease up on, will eventually choke us to death, or vice versa.
Immediately note here how something in us resists these words. Some anxious, unresolved, threatened feeling rears its ugly head in defiance, declaring we will not release or 'let go' of anything or anyone we don't want to. Ah! But we will, because nothing lasts forever – least of all those relationships we so dearly depend upon, or identify with, for our happiness and survival.
The reason we are often so defensive about letting go of a failed relationship, is because the seeds of doubt have usually begun to sprout, bringing with them a host of trees which bear fruit of uncertainty. We were originally driven by the thrill of a newfound excitement, but that thrill has slowly begun to change into a dreaded familiarity.
With familiarity the edges of contempt soon show themselves in minuscule ways in our discontent. We try to smile more broadly, laugh a little harder, with added sincerity, but the prickly thorns have begun the wear and tear the fabric of our make-believe, bliss-soaked relationship.
Desire always precedes the anxiety of being able to maintain a relationship's relevant importance. Uncontrolled, unconscious desire changes frequently, without our approval or consent. We can easily recognize it when we have the inclination to change things in other people. Misery soon follows, as we allow expectation to enter the frame of reference, with our subtle demands. No good.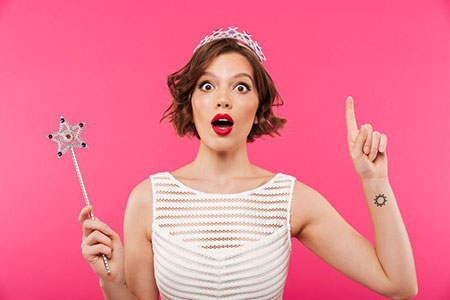 My main responsibility as a psychic empath is to help my clients identify an overcome obstacles and energy blockages in their lives, and make empowering choices and decisions to manifest the abundant life of joy, success, happiness and fulfillment they truly deserve. This, however, does not mean that I am able to wave some sort of magic wand to fix their life.
Every psychic has their unique way to connect with the unseen realm, and perceive the energies of the past, present and future. In my experience, the best psychic readers are also people who have suffered much personal adversity, and faced many challenges in their own lives. We also tend to be keen, lifelong students, constantly diving into deeper knowledge of all the many mysteries of metaphysics and spiritual life design, to better support the dreams of others, and help them reach their goals.
Being a professional psychic brings a lot of responsibility with it. We have to make sure that you understand the messages and gain clarity on pursuing your goals. Sadly, some clients have unrealistic expectations, expecting us to wave a magic wand during a psychic reading to instantly fix their lives and relationships.
For example, I just had a call from a new client who refused to speak to me. She was also determined not to ask me any questions. "I can give you the name," is all she said. I had no idea what to focus on first, or where to begin. "Do you have a question about this person," I asked. Silence on the other end. I had only a few brief minutes to transform her life, and it was going to have to happen without her saying a word about it!