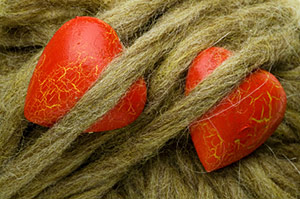 With any kind of relationship, romantic or platonic, good or bad, comes a metaphysical cord of attachment which feeds energy from one person to another, in what can be likened to surgical tubing.
When we've had relationships with people, these cords extend from our chakras or energy centers to those of the other person. So, you can imagine the amount of emotions we can take on from someone else – more often than not 'fear-based' emotions. That fear can show itself as fear of abandonment, unforgiveness, co-dependency, or any other negative emotion.
Years ago, I remember reading a newspaper article shortly after the son of Dean Martin had been killed in an air crash. The famous singer said it felt like his heart was being ripped out – so real are these cords that bind us. The ripping at his heart chakra was, in fact, real, even though there was not any physical evidence of his heart being pulled from his body. Read the rest of this entry »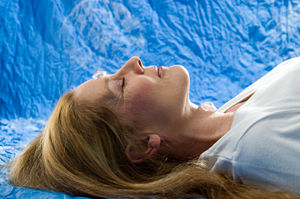 I enjoy doing etheric healing on people if they need it during an angel reading. Some people have asked me what it means to cleanse the inner bodies with etheric healing, so I wrote up on it a bit over the past few days of cleansing I have been doing on myself.
How do I cleanse the inner bodies? Well, I do a lot of processes. First, I connect to the inner sound current, which is the meditation I learned as a child, and then I do light meditation with the mantra I learned from my teacher in India. I usually do this for a few  hours or so every morning, but when you are in those altered states, time doesn't exist and it feels like 5 minutes. Read the rest of this entry »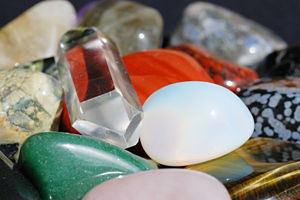 I use stones to change the mood in a room, to enhance a spell, to retain information, to direct energy, to shift patterns. The ways to use stones are as many as there are stones. You can use just one, or a combination to get just the right results. You can put them on a charm bracelet, in a bowl, on the coffee table. One time I wire-wrapped 30 of them and hung them from a foot high Yule tree in my tiny studio apartment.
While I was learning how to use stones I hit a tough time in my life. One night I decided to go out with some friends, and on my way out I grabbed a stone from the table. I didn't know why, I didn't ask. I just took one.
During the evening I felt what I can only describe now as a 'shift in balance'. When I got home I was listening to my answering machine and got to a message from someone I had just disconnected from. When I counted back the time, I realized he made that call when I felt the shift, and the stone I grabbed was a star ruby, which is useful in psychic protection! Read the rest of this entry »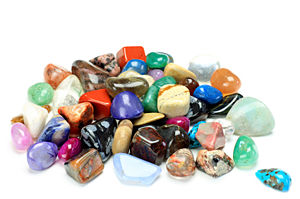 I am sure you have heard before that you should follow your intuition when choosing crystals. Always go for the stones that stand out from the crowd. This could be the crystal that sparkles and shines the most for you, shouts and waves at you, or virtually leaps off the shelf at you.
Buy the crystals and stones that really catch your eye, because those crystals share a kindred energy with you. They will help you in unexpected and amazing ways. And this is absolutely true!
But, what about the crystals you don't like? What about the crystals that really turn you off? These special stones are the ones that you really need to take a second look at. These are the ones that will truly help you on the deepest level. Read the rest of this entry »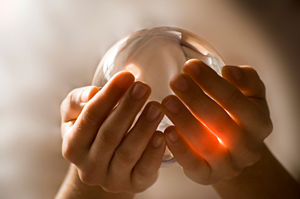 Throughout the ages psychics have been the gatekeepers of the mysteries that are revealed through the anicient practices of divination.
Divination is the self-realization of your own intuitive process. Intuition is the seed that is planted deep within the soil of your psychic consciousness. When the seed of intuition takes root in your consciousness, through the process of divination practice you will begin to experience the psychic realm.
The psychic world is a mystical place where you can explore deeper knowledge and wisdom that is revealed though the practice of divination. Divination is the key through which psychics connect with their own intuitive potentials, to have an awareness of the language of symbolism that is within our consciousness. Read the rest of this entry »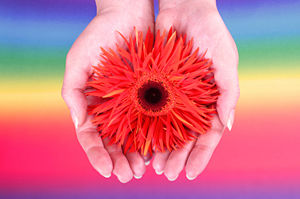 Color and color healing is a powerful tool that you can use on yourself and also apply to you environment, and to help those you love.
We vibrate to color. Our chakras have different colors, as do our auras, and these are constantly changing based on our circumstances, mood, and health.
Science has caught up with the spiritual arts with clinical trials that use blue light-emitting diode (LED) lights for wound healing and treating some mood disorders, as well as infra red for mood disorders. The Ayurvedic system of healing goes further, incorporating the use of gemstones, which is also color based, for healing, and mood enhancement.
I like to teach people to work intuitively with color as a starting point, rather than teaching a prescribed color therapy system, as I feel this develops more of an initial feel for color. One can find a  formal system later, if so desired. Read the rest of this entry »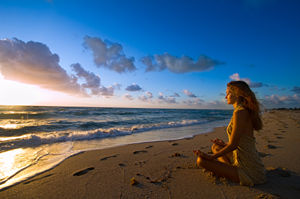 Meditation is an ancient practice used in modern times as a tool to open up your psychic channels and connect you to your own innate psychic awareness. Meditation is very valuable in the process of your own spiritual growth.
There are many meditation techniques you can use in the process of psychic development and spiritual growth. One of the tools that can be used is crystals, because they are natural conductors for psychic awareness. Good choices of crystals to use are quartzes, such as smoky quartz, amethyst, citrine, and rock crystal. Moonstone is also ideal for meditation.
Another tool is color meditation. Pink is used to attract love; green is for healing and to attract prosperity; brown is an earth color that can be use for grounding; yellow and purple is for higher spiritual awareness; gold is to connect to your guides and angels; and silver is for astral travel during your meditation process. Read the rest of this entry »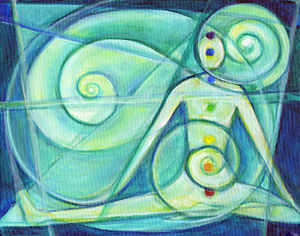 We are all a composite whole, made up of physical, emotional, psychic, mental and spiritual aspects. Below are seven spiritual centers in the body and they all have different ways of helping us on our life's path. They run in tune, like a well-oiled machine and each works individually and together as a whole to keep us balanced in our spiritual path.
1) The Root Center is located at the base of the spine. It's associated with reproduction and with physical creativity of all kinds. It provides us with our 'get up and go' feeling and works in tandem with the other two lower centers.  Rejuvenation and our physical well being start at this center point.
2) The Spleen Center is located along the spine right where our spleen lies.  It's an energy purifier and a conduit between low vibration energy to higher vibration energy. With this second chakra it balances the first center with the third center and provides coordination and a sense of things going smoothly between all three lower spiritual centers. Read the rest of this entry »