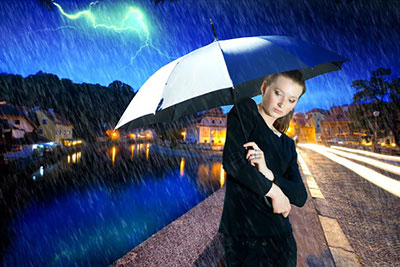 If you've been feeling depressed, in pain, or just out of sorts without quite knowing why, it may be that you've been on the receiving end of a psychic attack. Someone may be deliberately intending harm by sending negative energies at you, through fear, anger, or jealousy, or else it may take the form of an inadvertent 'side-swipe.' This may even come from people you care about! Whatever the case is, psychic attack is just as real and harmful as an actual physical assault. Most of us have been a victim at some point in our lives. Read the rest of this entry »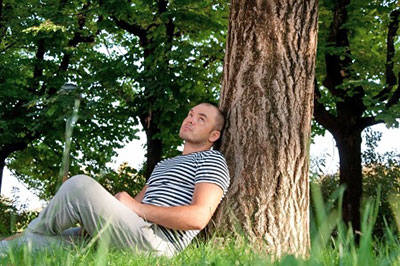 If you told me a month ago that I would have a conversation with a tree, I would most likely not have believed it. Not that I am closed off to such experiences, but rather because I have never had any kind of engagement with nature on this level.
This weekend I was hiking with some friends, and there was a moment when I was separated from them. One of my friends went ahead of me, and the other two lagged behind. We were on a train, so I was confident that we would eventually meet up. So, I appreciated this time to myself for reflection and contemplation.
I sat down and began to meditate. As I did so, I turned my attention to a very large tree that must have been there for hundreds of years. I recalled something that I had channeled in the book I was writing. I recently wrote about how everything has a spirit, including animals and plants. I had not really thought much about this in the past. Most of my spiritual insights have been associated with interactions with angels, spirit guides, and individuals who have passed on. This said, I am certainly open to interacting with the spirit's of animals and plants. Read the rest of this entry »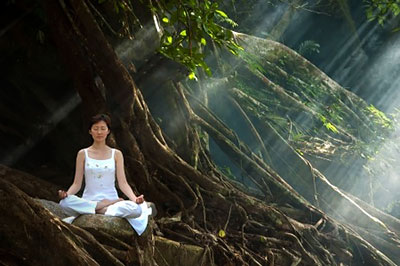 Psychics, mediums and healers often mention the importance of shielding your energy. I have learned the hard way as an empath  that it is equally important to clear and ground your energy and this should always be done first.
Shielding implies psychic defense. This is wonderful and necessary, but along with a strong shield one also needs good armor. My angels told me that for me to serve most effectively it was critical that my energy be clear, grounded and shielded daily. Early in my career as an empath, I made a practice of shielding at the beginning of every day. It worked very well initially. However, after a few weeks I noticed that in spite of this I was feeling drained at times, even slightly irritable and frustrated. Then I discovered the important of clearing and grounding. Read the rest of this entry »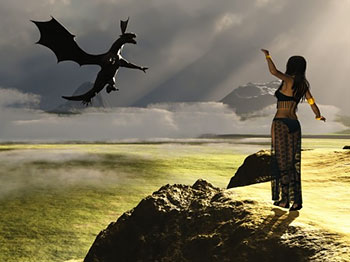 Raising your spiritual energy is a life changer. As your talents, gifts and skills skyrocket, so will your sensitivities. Do not be in a rush, let Spirit handle your development. In your awakened state as "dragon rider" the planetary transits will rock you, and solar storms will send you to bed.
As you grow, you will find your tolerance level for nonsense plummeting. Spending time in social drinking, foolish pursuits, or inane conversations will become an anathema instead of a fun way to spend an afternoon. When you begin to read minds, then you have to learn to have superficial conversations in spite of what you pick up from others. Sometimes what you pick up will slip out in conversation and you will find yourself losing "friends" – who now find you too intense, or too honest for comfort. Read the rest of this entry »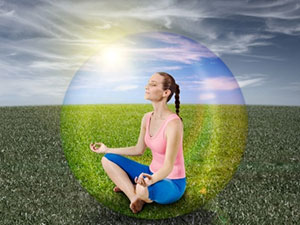 Anyone who lives in a big city knows that space is at a premium these days. And that's just elbow room. We seldom talk about our psychic space, which is constantly being bombarded. How in the world do we protect ourselves?
First and foremost, you need to have healthy boundaries. Each of us needs and deserves to have a safe place, a sense of self-worth, and protection from others. Think about what happens to a beach that is battered constantly by waves. It will wear down and eventually disappear. If you don't have boundaries, your very identity will be like those grains of sand.
Learning to connect back to the Earth and nature is essential to our well-being. This can be as simple as walking without shoes in a natural space, or by keeping plants in your living space. When we are separate from our natural selves, we lose perhaps the most important part of our soul. By walking in nature, you are literally reconnecting. Like a lightning bolt discharging energy when it strikes solid ground, you are releasing all the negative energies that accumulate in your body. Take a friend, or walk your dog if you have one. Read the rest of this entry »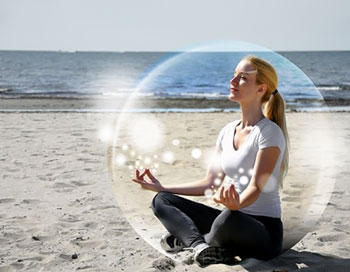 I have been getting a lot of calls lately from clients feeling drained by people around them. These energy vampires can be found in their working environment, and among friends or family. In turn, what affects them energetically, also affects their pets.
Only yesterday, I was driving one of our local veterinarians back to her practice in town. I had brought her out to our place in the country to check our latest rescue dog; he is still too nervous to get into the car. She then started telling me, with no prompting from me, how her customers are draining her. She feels that her animal patients are profoundly affected by their owners' moods. The vet said she takes a few days off intermittently to recharge her batteries – not from the work she loves, but from the pet owners! Read the rest of this entry »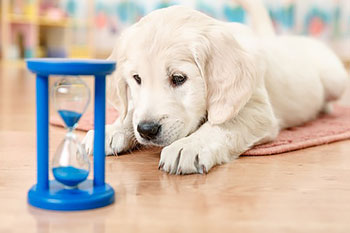 Recently a little miracle came into my life that reminded me of the importance of simplicity, unconditional love, and most of all patience.
Often we feel like we are being pushed or pulled in so many directions in our lives. We are moving so fast, it's hard to find time to just relax, or take time for the sacred, simple things in life. When this happens with me, I know I have to regroup, take some down time, and return to my simple but meaningful rituals and practices.
I am a nature girl, a bit of a mermaid, and an animal lover. I look to these traits to ground and bring me back to center. My husband recently went out to purchase a Boston Fern that I wanted, and came back with a little dog – an English labrador that he found at the fruit stand near our home. Read the rest of this entry »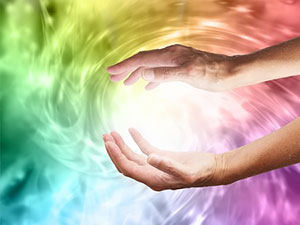 An occupational hazard of doing psychic readings is absorbing a querent's energy, and the energy of others involved in the reading. There is a fine line between sensing the energies and taking them on. The transfer is very subtle, and I often don't notice it for a while, until a build-up occurs and I feel congested, or worst-case… blocked.
This is very much like what one experiences in social interactions with family, friends and co-workers, when you take on the mood of the day. You can recognize your absorption of others' energies when you start feeling confused about what's really going on.
In recent months I've been very diligent about employing psychic protection techniques while I work, including a protective bubble and calling on my Guides for protection. As an empath, I feel the energies of others, and often have visceral reactions in different parts of my body. Read the rest of this entry »