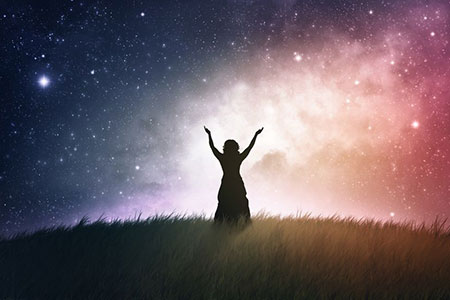 At night we should be able to break free from our daytime stresses. After all, we aren't really expecting someone to send us an email or receive a phone call when we are asleep – theoretically at least.
Nevertheless, far too many of us toss and turn during the night, worrying about the day ahead and possibly making mountains out of molehills along the way. I know I have done this far too many times myself and you, dear reader, probably have done so also? However, you could gain the maximum calming effects of the late hours by considering the following:
Take A Walk
Go for a walk with your friend, just after the sun has set. You do not need to engage in any conversation and do make sure to set your phone to silent mode. Stroll, breathe deeply and take in all the sounds of the night along the way.
Doing this can induce relaxation, even in particularly stressed individuals. What do you hear? Is it frogs, crickets, some nocturnal bird, or even the noise of traffic in the distance? All of this reflects that life is still going on, and making a mental note of these sounds can be very relaxing indeed.
You could also take the opportunity to really explore the natural world at night, as the light of the silvery moon really does show us Mother Nature's remarkable beauty at this particular time.
Do pay attention to all the smells and sounds the night time brings, take note of the lovely nocturnal animals you see. It will remind you that even on the darkest night, life has not stopped and still has so much beauty and wonder to show you.