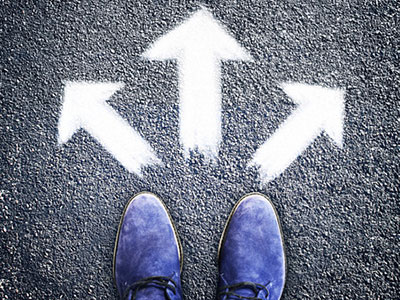 Your energy is best spent this week turning inward to hear the voice of your soul. You have some big decisions to make (or little, regardless) and this is not the time to run headlong into anything, throwing caution to the wind.
This is the time to take a deep breath, step back and consider all of your options. Take the time to do your research and spend time in meditation and prayer asking for guidance from your Spiritual Council. When you take these steps before you make any decision in your life, you will be leading from your soul instead of your ego, and all of your life experiences will become aligned with your Divine life mission.
Many of you walk around dazed and confused crying, "Oh, I don't know what to do!" This is because you do not take the time to slow down and tune in. You are mesmerized by the fast-paced, stressed out life of being a human. And as you stay caught up in this daze you will continue to draw to you experiences that are endlessly frustrating, annoying and less than satisfying. Read the rest of this entry »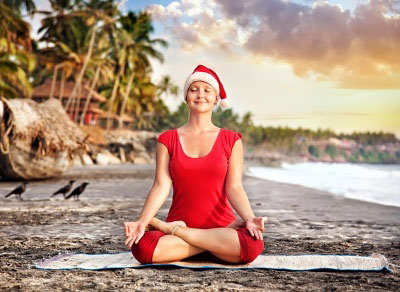 We are thrilled and delighted as always to join you here today helping you to open to more of who you are and who you came here to be. Feel the beautiful energy that swirls around you, moving in and out, up and down and through every cell in your body.
Your energy is best spent this week staying grounded and relaxing into the joy of the holiday season.
We continue our journey of wisdom and healing for many of you during one of the busiest times of your year that often creates much overwhelm in your mind, in your life with much unneeded and unwanted disharmony. We would like to assist you today in staying grounded and connected to your truth, to your soul. Read the rest of this entry »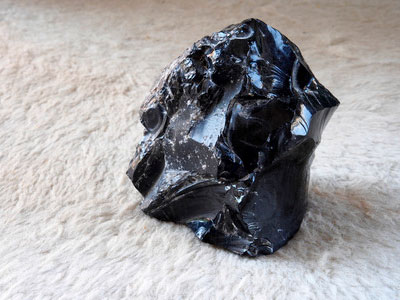 I remember when first I came into contact with Apache Tears, a kind of Obsidian, when I was just a child. I loved it! Its translucent quality was captivating. At the time I did not know the metaphysical properties of this stone; all I knew was that it had a dream-like quality to it.
Obsidian is molten lava that has cooled very quickly. It is a type of volcanic glass and it is found worldwide. The ancient Aztecs made flat mirrors from Obsidian for use in divination. Obsidian may open a person to the gift of prophecy. Legend has it that Dr. Dee, a great mage and alchemist, hired by Queen Elizabeth I, may have used an Obsidian mirror in lessons of scrying. Read the rest of this entry »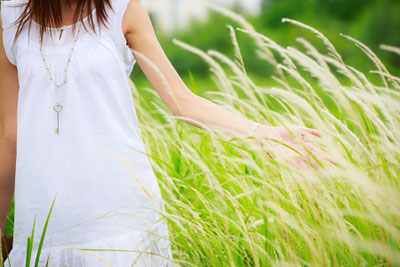 Imagine for a moment that you have a radio, and instead of tuning in to a single stations, all of the stations are playing at once. That's what life sometimes feels like to a Highly Sensitive Person (HSP) – a designation coined by psychologist Dr. Elaine Aron, which indicates someone whose senses are more attuned than normal to the stimuli around them. The word "empath" is sometimes used to describe highly sensitive people, and other groups, such as those on the autism spectrum.
Aside from sealing themselves in soundproof rooms, or wrapping up in padded clothing, what can they do in a world which sometimes delivers sensory overload? It's best for the HSP to avoid certain things and situations. Read the rest of this entry »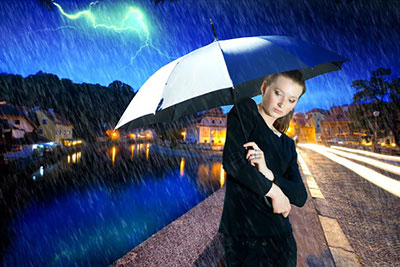 If you've been feeling depressed, in pain, or just out of sorts without quite knowing why, it may be that you've been on the receiving end of a psychic attack. Someone may be deliberately intending harm by sending negative energies at you, through fear, anger, or jealousy, or else it may take the form of an inadvertent 'side-swipe.' This may even come from people you care about! Whatever the case is, psychic attack is just as real and harmful as an actual physical assault. Most of us have been a victim at some point in our lives. Read the rest of this entry »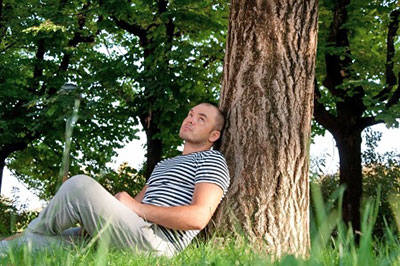 If you told me a month ago that I would have a conversation with a tree, I would most likely not have believed it. Not that I am closed off to such experiences, but rather because I have never had any kind of engagement with nature on this level.
This weekend I was hiking with some friends, and there was a moment when I was separated from them. One of my friends went ahead of me, and the other two lagged behind. We were on a train, so I was confident that we would eventually meet up. So, I appreciated this time to myself for reflection and contemplation.
I sat down and began to meditate. As I did so, I turned my attention to a very large tree that must have been there for hundreds of years. I recalled something that I had channeled in the book I was writing. I recently wrote about how everything has a spirit, including animals and plants. I had not really thought much about this in the past. Most of my spiritual insights have been associated with interactions with angels, spirit guides, and individuals who have passed on. This said, I am certainly open to interacting with the spirit's of animals and plants. Read the rest of this entry »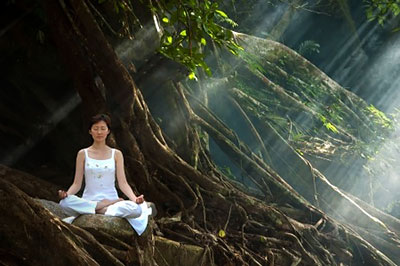 Psychics, mediums and healers often mention the importance of shielding your energy. I have learned the hard way as an empath  that it is equally important to clear and ground your energy and this should always be done first.
Shielding implies psychic defense. This is wonderful and necessary, but along with a strong shield one also needs good armor. My angels told me that for me to serve most effectively it was critical that my energy be clear, grounded and shielded daily. Early in my career as an empath, I made a practice of shielding at the beginning of every day. It worked very well initially. However, after a few weeks I noticed that in spite of this I was feeling drained at times, even slightly irritable and frustrated. Then I discovered the important of clearing and grounding. Read the rest of this entry »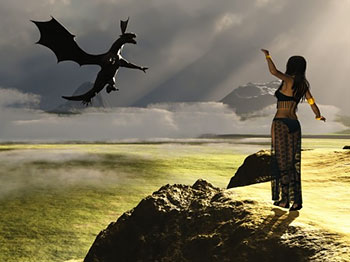 Raising your spiritual energy is a life changer. As your talents, gifts and skills skyrocket, so will your sensitivities. Do not be in a rush, let Spirit handle your development. In your awakened state as "dragon rider" the planetary transits will rock you, and solar storms will send you to bed.
As you grow, you will find your tolerance level for nonsense plummeting. Spending time in social drinking, foolish pursuits, or inane conversations will become an anathema instead of a fun way to spend an afternoon. When you begin to read minds, then you have to learn to have superficial conversations in spite of what you pick up from others. Sometimes what you pick up will slip out in conversation and you will find yourself losing "friends" – who now find you too intense, or too honest for comfort. Read the rest of this entry »