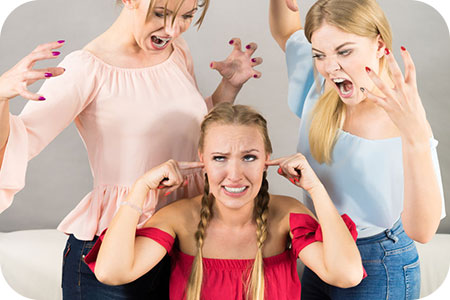 Family dynamics can be tremendously complex. These relationships are multi-layered and may have played out for ages. Next to love relationship, and then business, family relationships are at the top of the list for many of my clients.
For many family is a love-hate scenario, which can be particularly challenging. It is said we cannot choose our family, but we can choose how and when, or if, we interact with them. However, severing family ties is a big step and not one taken lightly. By the time this happens the drama, or abuse has been ongoing for years – many times beginning in childhood. A childhood that in spite the passage of time is as fresh and painful as it was when it occurred. If money and or control are woven into the mix, the matter doubles in complexity.
It's an unfortunate truth that many of the people that I speak with, especially empaths, intuitives and highly sensitive people, have family histories that are rife with conflict, and often also abuse. They often share a feeling of not belonging, being singled out, or being the scapegoat of the family. The suffering is long-term and tragic, with the scars running deep.