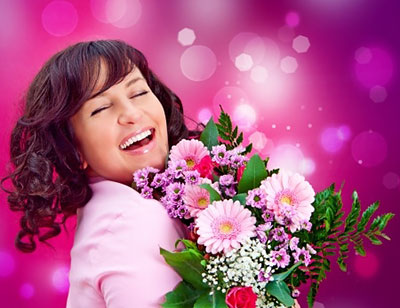 Back in the Fall I posted a blog, titled Autumn Wishes, where I mentioned planting bulb, while wishing for a beautiful flower and praying for the fulfillment of a desire. At that time in October, it was my invitation for us to pause and notice the inexorable pull toward Winter Solstice. The days were growing incrementally shorter, ultimately culminating in the darkest day of the year.
But here we are now, and it is Spring again. Yes, it is the beautiful season of new beginnings, renewal and rebirth! Fresh buds are blooming, hibernating animals have been awakening and the earth seems to be coming to life again. Farmers and gardeners are now planting their future harvest, as temperatures slowly rise. Read the rest of this entry »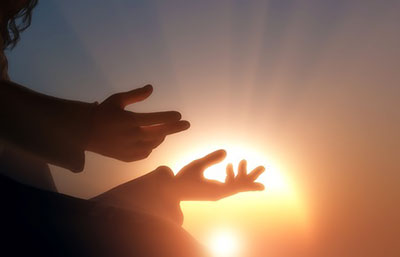 Growing up as a Roman Catholic, I experienced Lent as a strong discipline to better my life. "What are you giving up for Lent?" The answers from my non-believer friends were "homework" or "obey the parents" or "saving money for rainy days." Lent is one of those practices demanded of Roman Catholics to which non-Catholic believers may say, "Another great reason to be Protestant!" It never really occurred to my friends that Lent was something interesting, or beneficial, to a better understand our connection with God.
One day, I sat thinking of the many reason and faces of this season, and upon doing some research I discovered that Lent is in fact also recognized by millions of Protestant Christians, in addition to Catholic and Orthodox believers. The Eastern Orthodox Lent is longer than the Catholic or Protestant Lent, and it begins before Ash Wednesday. Read the rest of this entry »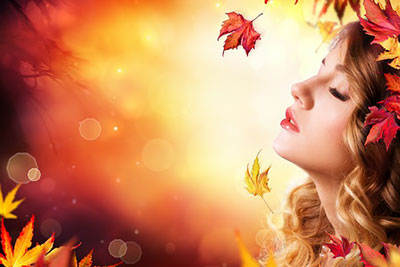 Leaves may be falling in the northern realms at this time of the year, but if you can still see the ground there is Fall gardening to be done. While there are some plants that thrive in this time of the "dying year", there are many other plants that will need to be rescued before the first frost comes to take them away and that is where you will be busy with Fall gardening. Get out your gloves and get ready because you need to prepare your garden for the long winter months ahead.
Life is full of changes. We have choices in our attitude about the changes. We can look forward to each one with great expectations of wonderful new paths, or we can look with dread at our lives becoming different. Read the rest of this entry »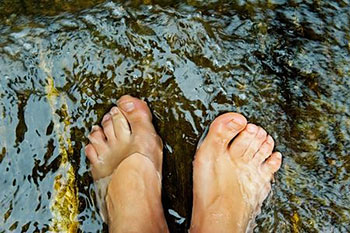 Sunday being my day off from my daily job, I finally decided to spend a few hours at the lake. Born and raised on an island, water has always brought me peace and clarity. It is small lake, about 15 minutes from my house. Unfortunately, it being a Sunday, was not the ideal time to seek peace here.
It was a really nice dry sunny day, which brought many people to the water on the same mission. The park was too crowded to find any inner peace. So, I left after an hour and decided to make my own lake! I had an old tub sitting in my back yard awaiting a new lease of life. After a strong deep scrub and rinse, I filled it with cold water and sat there on the rim, with my legs immersed in the healing water. Read the rest of this entry »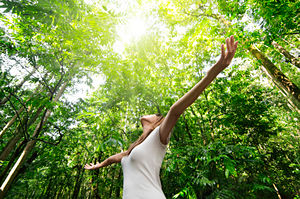 Yesterday was a real hard one for me; too many things going wrong: kids not observing rules, friends who just needed a few minutes to talk, family calling with one problem or another, and then being notified to fill in at work at the last minute.
Good morning to the World.
There I went, off to the craziness of another day in the old rat race of work, and family chaos.
But this morning I took a different approach, by returning to my usual daily routine. Seeing the Sun rising high in the East, I went outside to sit on the bench with my second cup of espresso. To charge up my energy I started singing O' Sole Mio in a clear, strong voice. This is the best way to welcome the blessings of another day – before everyone else wakes up. Read the rest of this entry »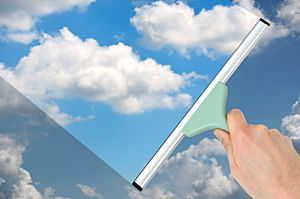 I had a very stressful situation recently, too personal to be written about here, but I can assure you my Italian temper blew up completely due to my frustration. I had to humble myself to people I did not feel comfortable with, and had to set my ego aside entirely.
I felt I had to hit or break something. I took a good box of empty jars and shattered every one of them against a rock outside. The explosive sound of the breaking glass was a source of relief. It is not something I am really proud of doing, but I am only human, and sometimes our more base instincts rise to the surface in this way. I am normally a highly sensitive, compassionate, and spiritual person, but I was not setting much of an example in this case. I had clearly lost it this time. Read the rest of this entry »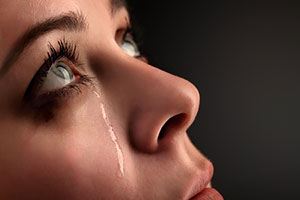 Yesterday, my best friend called me. She has been my friend since second grade. Her family moved to our island from the main land during the summer before our second grade year. Like me, she was witty, funny, and full of energy, and we became really good friends. She became the sister I never had.
Unfortunately, although she had always been full of life and fun, she has also always been very stubborn when it came to certain ideas and her belief system. Her family, like mine, was very religious and I was so sure she would end up a nun some day, but she did not. Her heart found love and desires like the majority of us. She married much younger than me, in her late 20's, and she is still with the same husband today who also is the father of her three beautiful, grown children. Read the rest of this entry »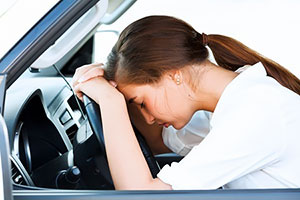 I run a business, have two teenage daughters, and I try to stay in touch with family and friends, so the television is an afterthought. It is something to "chill down" with at the end of the day. I watch mostly re-runs. Yeah, the late night stuff, right before bed time. I love those long-time classics.
Home & Garden Television (HGTV) and The Golden Girls are my key shows, sometimes the late news. The character, Sofia, reminds me of my Aunt Mena. She is always so full of mischief and humor, trying so hard to find dates for Dorothy, who in the end marries Blanche's uncle. Their set up started as a funny blind date. The message here is that Sofia tried so hard, yet Dorothy's destiny was right there in front of them. All they needed to do was listen to the voice within. Read the rest of this entry »