Published
October 15, 2021
|
By
Megan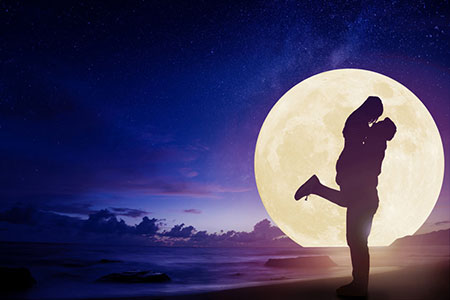 My spirit guides have been pointing out as imperative for me to both address and bring to awareness a common theme that I have been noticing in my readings lately. It concerns love, romance and the Law of Attraction, and the importance of taking action when we are on a path towards manifesting a desired relationship.
For example, X wants a relationship with Y. They've been talking frequently over several months and have also been on several dates. They really seem to be hitting it off! However, rather than talking directly to Y about how she feels, X calls me for guidance.
But typically the angelic guides will return the responsibility to X in such a reading. Archangel Gabrielle, the Archangel of Communication, will come forward and gently nudge her towards taking personal responsibility by taking action. She will most likely be encouraged to communicate directly with Y herself, and to tell him how she feels about him.
Meanwhile, here I am, caught in the middle. I totally understand the logic of calling a psychic to 'get a feel' for what's energetically going on with the other person, because it is usually scary to be vulnerable, put yourself out there, and have the courage to take that first step in moving a relationship forward.
But I also know that spiritual guidance can only take us so far in life. We also have to take  action ourselves and accept personal responsibility for manifesting our desires.
So, my advice from both a spiritual realm and physical world perspective is to never underestimate the power of the mundane! Having a simple and honest conversation to voice your feelings, opinions or concerns can sometimes be the most powerful way to create and attract what you desire in your life.
Posted in

Angels, Conscious Creation, Law of Attraction, Life Design, Love & Relationships, Manifesting, Self-Help, Spirit Guides
|
Tagged

advice, angel guidance, angel messages, angel readings, beloved, boyfriend, bravery, co-creation, communication, cosmic ordering, courage, creating, dating, deliberate creating, divine guidance, girlfriend, guidance, honesty, Law of Action, Law of Attraction, love, manifesting, partner, personal achievement, personal growth, personal responsibility, psychic guidance, psychic reading, relationship, romance, self-confidence, self-empowerment, self-expression, spirit guidance, Spirit Guides, spiritual counseling, spiritual guidance, success, wisdom
|
Leave a comment