Published
February 13, 2021
|
By
Sheri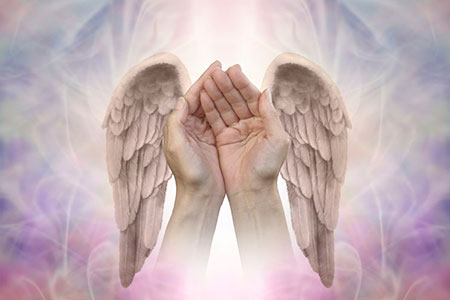 Our guardian angels are always around. I have witnessed their work and protection many times throughout my adult life. Earlier tonight, I had a sobering reminder of this.
The miracle of divine intervention often is all about divine timing. If we had been a mere 60 seconds further down the road on our drive home today, we may have become another tragic statistic. Instead, we witnessed a horrific accident scene this evening that happened about a minute before we arrived on the scene!
What kept us from being the vehicle hit? What kept us back, just far enough to not be in that accident? Our guardian angels, of course! This is why I offer gratitude daily to the angels for keeping me and my family safe.
We were the first to arrive at the accident scene, and while I was calling the emergency services, I silently said a prayer for those involved. I also gave thanks to Archangel Michael for the protection he has always provided me since I started to work with him.
To process my shock I even jokingly said, "You know, Archangel Michael, sixty seconds is maybe still too close for comfort, wouldn't you say?" The message I got in return was more serious: "Sheri, I don't want you to be complacent and too self-satisfied in life. These moments teach appreciation and faith."
I know my husband was also rattled by what he saw – he was the one that went to the hit vehicle. I just could not do it. However, I held him in Archangel Michael's cloak until we were released from the scene.
As I watched the earth angels from the fire department cut the people out of their vehicle, and witnessed the kindness of the police that came to close the roads, direct the traffic and check on everyone involved in the accident, I had a sense of calm come over me. I felt a 'knowing' that I was there for a reason.
Posted in

Angels, Healing, Life Design, Self-Help, Spirit Guides, Spirituality
|
Tagged

angel, angel guidance, angel messages, angel readings, Angels, anxiety, appreciation, archangel, bravery, calm, cellular memories, courage, divine intervention, divine timing, earth angel, fear, gratitude, guardian angel, Healing, inner peace, life challenges, life drama, life experience, life lessons, memories, mental health, pain, personal growth, protection techniques, signs, spirit communication, spirit guardians, Spirit Guides, spirit messages, spiritual awareness, spiritual growth, spiritual healing, spiritual insight, spiritual messages, spiritual protection, stress, synchronicity, trauma
|
Leave a comment