Psychometry – The Psychic Art Of Object Reading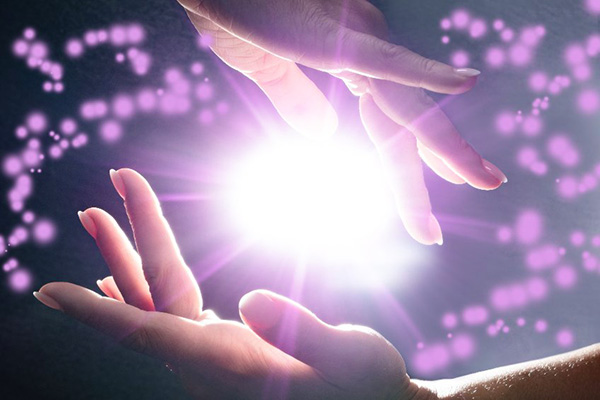 We imprint a great deal of energy information onto items we own and handle. This personal energy information that we leave on items is known as our energy signature. The psychic ability to read these energy imprints is known as clairtangency, meaning 'clear touch,' while psychometry is the practice of reading and interpreting these energies.
The magnetic energy fields given off by our bodies can be likened to recording onto a CD or cassette tape, but in the case of psychometry we are recording our energetic blueprint onto an object. When these imprints are picked up by the subconscious mind of the psychic it transfers to the conscious mind for interpretation.
Naturally, if an object has been handed down from person to person over the years, it will likely hold a great deal of history and several energy signatures and imprints. The clairtangent psychic is able to read and decipher this information left behind by its various owners along the way. Information about the owner as well as, for example, a deceased relative who handed the item down to the owner can be retrieved.
The item can often also help a medium to connect with a loved one on the other side. For example, handling jewelry of the person we are reading for helps us to tune in better, particularly if the object is touched frequently by the owner.
Some psychics prefer metal objects, but clothing or other belongings can also work well. Touching walls and artifacts in an old building is another simple way to try and 'feel' the history of that place and people that went before us there.
I often work with a photograph to help me connect with the person or pet that is deceased, or missing. Sometimes intense emotions are picked up when handling the item and a psychic may find themselves feeling as if they are connected to another time and place in the world.
Objects carry with them a light as distinct to us as the sunlight is to you. The instant you hand us an object, that instant we get an impression of its owner, whether the present or the past owner and often both ~ Leonora Piper
Some 15 years ago, I attended a psychic awareness course at the Arthur Findlay College of Spiritualism and Psychic Sciences in the South of England. Our mentor placed a pile of colored ribbons on a table and divided us into pairs. He then instructed us to each select a ribbon and spend several minutes stroking it, to imprint it with our own energy vibration.
My assigned partner, who had travelled many miles from Southern Wales to attend the course, was a man I'd never met before. He asked that I go first, so I blurted out: "You have a short-wheelbase Land Rover parked at the back section of the college and your daughter is a powerful healer."
I felt myself blushing, because it all felt rather absurd. When his jaw dropped, I thought I'd just made a spectacle of myself, but he was actually blown away by the accuracy of my reading. Subsequently, I was also amazed at the accuracy of the information he picked up from my ribbon. All that from a couple of caressed colored ribbons! And thus began my intriguing journey into the mystical art of psychometry.

About The Author: Shani

Shani is a qualified practitioner in Reiki, aromatherapy, reflexology, body spin, and animal telepathy who received psychic development training at the Arthur Findlay College of Psychic Research in England. A published writer, her articles and predictions have appeared in several respected magazines and on psychic websites, and she has read for many celebrities and even heads of state in Africa. Though she was born in London, Shani has traveled the globe and has studied the art of African Mysticism, bringing her unique flavor to those seeking her incredible talents. Get a reading with Shani at PsychicAccess.com.