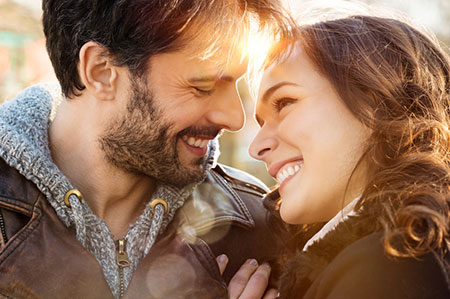 He loves me, he loves me not. Do you find yourself daydreaming about love? Imagining your next partner, what they will look like and when they are going to arrive in your life? Maybe you're wondering if the person that you are interested in is also into you? Or perhaps you're simply contemplating your current relationship?
Whatever your current relationship status, I am sure that thoughts of romantic love creep into your mind from time to time. So, given that we manifest not only with our actions, but even more so with our thoughts, take heed! Manifesting real, meaningful love isn't as hard as you may think.
I believe that a loving, fulfilling relationship should be available to everyone, and not just a few lucky people. So, if you're struggling, let me try and help you get to the bottom of the problem.
Since the same rules of manifesting apply in all situations, no matter what the desired subject or outcome is, I'll give you the four simple steps I've used hundreds of times to manifest things into my life. And let me ease your mind: they don't work just for me. These easy, yet powerful steps have worked for many of my clients.
First, you need to decide, and I mean clearly decide, what type of relationship you want. You need to have an inner dialog with yourself, and ask: does this work? Is this who I want and need?