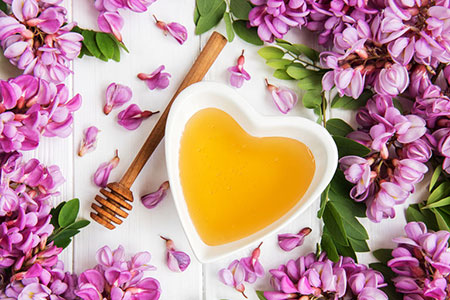 The traditional love spell is a metaphysical practice that is ill-advised and extremely selfish, because it aims to influence and interfere with someone else´s free will. This is never a good idea. The endulzamiento or 'sweetening' ritual, also known as a 'honey jar spell,' is a better and safer alternative.
A sweetening has similar aims as a love spell, but its mechanism is very different. It is a simple act that seeks to attract higher, more positive energy to your relationship. It´s about finding a better way for both you and your partner. It aims to improve communication and find the best in each-other. In essence one can describe it as 'kindness magic.'
A sweetening not only enhances positive feelings and attitudes in the relationship, but also seeks to remove all negative feelings and attitudes. For this reason, a sweetening is always considered to be a good metaphysical strategy when difficulties and conflicts are causing damage in your relationship.
Execute a sweetening when you feel you need to save your relationship, or when you want to reawaken the feelings and get the renewed attention of that someone special in your life.
Many people forget what a passionate, intimate, warm and satisfying relationship is like. I have seen many couples wear themselves out with routine, complacency, getting stuck in a rut and taking each other for granted. In time it leads to boredom, emotional exhaustion, unwanted tension, and conflict at every turn.
As it happens gradually, we typically do not notice the decline of passion in our relationships, and we get used to living with a second-rate version of our original love. That initial loving feeling tends to grow cold with the passing of the months and years. A sweetening ritual is the perfect recipe to recover the nature and quality of that original relationship.