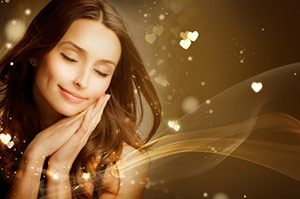 While I have been spending the last 30 years refining my intuition to make sure I was psychically reading with accuracy, Doc Lew Childre, CEO of the Institute of Heartmath in Boulder Creek, California, was on another path. He was proving that I was using my heart, and not my mind, to accomplish that task for others and myself.
Doc Childre has reported that the 'cares' of the world: worries, anxieties, judgments, anger, crime, violence, homelessness, depression, and even hatred fill our heads, which damages our hearts. It is that single act that has resulted in "heart disease becoming the number-one killer in both men and women in industrialized nations," he says. Read the rest of this entry »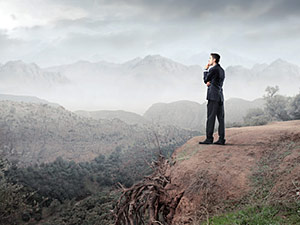 One of my favorite quotes is an old Jewish Proverb: "I ask not for lighter burdens, but for broader shoulders."
I discovered this axiom years ago when reading quotes from major religions, and when I remember to keep it in the forefront of my mind and imagination, it works wonders on my perspective about what I find myself dealing with in everyday life.
We have the power to be in the middle of our lives rather than at the mercy of our lives, and the foundation of that power is perspective.
For example, the above proverb is all about perspective and personal power. Struggle is a fact of life. Challenges will always present themselves to us no matter what social position, education, or gifts we have. We can ask our higher power to help us have lighter burdens, or we can ask for the capacity to cope with what life brings (broader shoulders). And, the ironic thing is that asking for broader shoulders can actually change our perception of our burdens, making them seem lighter, and thus, changing our perspective. Read the rest of this entry »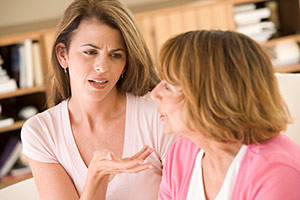 Every day we are bombarded with different types of situations and issues to deal with. We come into contact with different people from all walks of life. Truth is, we don't know what path they have taken to get where they are at, or what prices they may have paid in order to do so. When conflict arises with people, you must always keep that in mind.
I am reminded of a story I read in the news, of a man who slapped a crying toddler on a plane. He ended up getting arrested for it, but that's not the point. He was flying to Atlanta to take his only child off life support. Does that excuse his actions? No. It does however explain why his nerves would be more frayed than usual. Read the rest of this entry »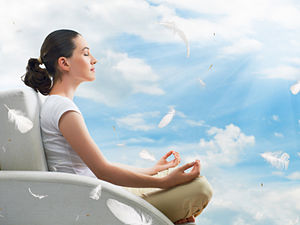 All of us, in our own way, experience stress on a daily basis.  At times stress is manageable and life seems to flow smoothly.  At other times the storms move in and we can easily become overwhelmed.
Several techniques can be utilized to reduce stress and manage pressures:
Watch your diet
When I experience stressful events, I am more careful about food selection. I avoid caffeine and sugar. I eat more fruits and vegetables. I even avoid red meat to some extent. Read the rest of this entry »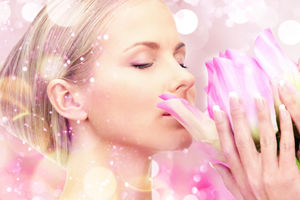 Many people desire to have a mystic experience. They wish they could see an angel, an apparition, have a vision or hear the voice of the Divine. Many people consider other individuals who have seen or heard such things as being very lucky. But luck has nothing to do with it; nor does being a saint or a strict religious person.
The key to having a mystic experience lies in taking the time to connect with the Divine in the silence of your own soul, or meditating on spiritual things. We have to connect with Spirit in order for Spirit to connect with us; and then we have to get out of our own way. Read the rest of this entry »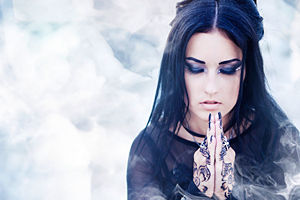 George Michael sang about it, prayers have been written about it, songs have been sung about it… and yet it remains a mystery to so many. So, I put forth this question to you: what is faith and where does it come from?
Right now there is either silence on your end, or a rapid fire response. Or maybe you are saying, "Well, let me think about it."
They say faith moves mountains, but then that begs the question: do you have Faith in faith? That's a different concept altogether – one that must be looked at.
It's easy to go to your preferred place of worship on Saturday, Sunday, or Monday, or whenever it is that you attend. Lovely. Absolutely. Without a doubt. There you show your faith. But what happens the rest of the week? This is where Faith in Faith comes into play, and without it you don't even get to pass go. Read the rest of this entry »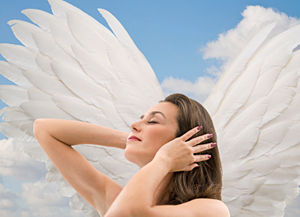 I recently went to a factory sale to pick up some great bargains of picture frames, wall hangings, photo frames and so forth. It is a great annual sale I have attended regularly for the last few years. Normally my husband and I go together, but this year, with the duty of baby-sitting our granddaughter, I had to attend the sale on my own.
It is one of those sales where you buy a lot of things and keep taking trips back to the car, because you cannot carry all the great bargains all at once. So, I thought I would be clever and put my credit card, mobile phone and some cash into my jean pocket, to have my hands free to gather up all the things I want to buy.
On the last part of my excursion, I went to purchase the last few items. However, when I tried to take my credit card out of my pocket, I could only find my cash and my mobile phone. So, I left my purchases at the checkout and retraced my steps, trying to find my credit card on the ground, amongst the hundreds of shoppers who were walking around the small factory with their hands full. Read the rest of this entry »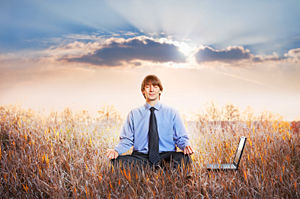 Do you tend to feel anxious, nervous and impatient during the holiday season? Are family functions and the mall enough to drive you mad? Do you find yourself leaving events early, or worse, not going at all because of they just feel overwhelming?
If this sounds at all familiar to you, chances are you are picking up on the energy of the season and may benefit from some additional psychic protection at this time.
The holidays are a stressful time of year for anyone, but for sensitive people it can be even worse. Emotions run rampant and there is a heightened sense of worry and fear around money and ideas of lack. For the sensitive person this is just a recipe for confusion, as you pick up on the energy and emotions of others and become overwhelmed, unable to distinguish what is yours, and what isn't. Read the rest of this entry »