Live Only For Today, It's Plenty Enough!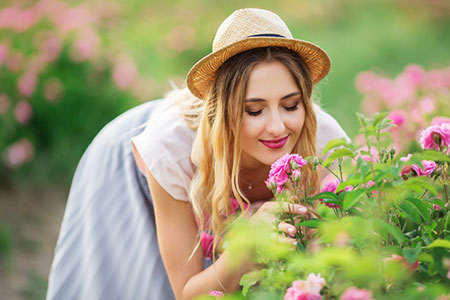 Living just for today is plenty enough to keep us busy. Why make it more stressful by also worrying about yesterday and tomorrow?
We can easily become inundated with the drama and chaos of the modern world, and bogged down with other people's negative energy. These days there is generally a feeling of having to go, go, go, and do, do, do!
The demands of staying in the 'rat race' hypnotizes most people, until they are left feeling drained, depleted, and unable to function properly anymore. Many folks are constantly feeling exhausted, and they don't know why.
Sometimes it's all you can do just to get through the day. And often that is all you really have to do. If you just focus on what you need to do for just today, you will find the daily demands of modern life much more manageable. Living just for today is plenty, don't put it upon yourself to do anything else, except to live in the now.
Spirit says people are too focused on worrying about the past, the future, and what could possibly happen. That is not the way to make the most of every day, says spirit. The better way is to live each moment fully. Make more of an effort to see, feel and hear what's going on around you, in every very moment.
It is really that simple. When you rise in the morning do not focus on anything else, other than paving the way mentally for the day ahead. It keeps the mind free of nonsense. Living for today is plenty enough, doing it any other way steals the joy and substance from the moments.
To live in the present moment is a miracle. The miracle is not to walk on water. The miracle is to walk on the green earth in the present moment, to appreciate the peace and beauty that are available now ~ Thich Nhat Hanh
Why do people tend to make it so difficult for themselves? Spirit says we put it upon ourselves to have unrealistic ideas of what life has to be, or what our life should look like. Most of this is because we've been conditioned to think a certain way.
Yes, we have to work to survive, for example, but following your passions is key to being happy in your work. Many people don't know what they came to do on this planet. Instead they do what others told them to do, or what they believed they are expected to do, instead of actually going within and finding their truth.
Part of what I do is sharing with folks why they came to this planet, what their purpose is and it helps. Finding out what you came here to do is important for your lasting fulfillment, joy and happiness.

About The Author: Moon Goddess

Moon Goddess is a third generation empathic healer and seer. She started to give healing readings to people more than 20 years ago. She has always been interested and studied all things metaphysical from a young age. Being hypersensitive she can feel and see things before they happen. Utilizing the Tarot, and with the help of her Guides, she is a source of support for many people all over the world. After he passed over, her grandfather kept his promise and came back to say goodbye and gave her the most amazing experience. Moon knows there truly is a Heaven, and it is wonderful! Sharing her experience has helped many people after they have lost someone, or anyone experiencing some form of grief. Get a reading with Moon Goddess now at PsychicAccess.com.