Your Spirit Guides Are Always Listening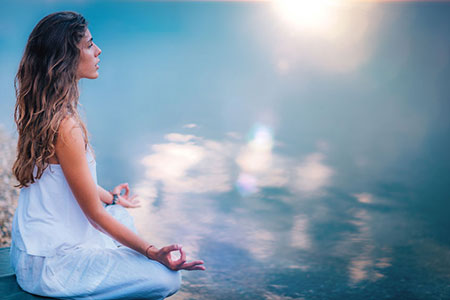 As the turmoil of this time on our planet is happening – the lockdowns, the frustrations, the fears and worries, the isolation, and the anger – you may feel lost, or all alone in this world. It may be affecting your mental and emotional state, as well as your physical well-being.
When the negativity of all that is happening starts to affect you, turn off the news and even more so, turn off all social media! There are too many ill-advised souls on social media that are experts at creating chaos and turmoil, and causing unnecessary anxiety about the pandemic.
Instead, when things are difficult, turn to your spirit guides. Take the time to spend a few minutes simply being in the moment and talking to spirit on a daily basis.
Your spirit guides hear you, as they are always listening. They will hold you in their arms and empower you with renewed courage and inner strength. But, you have to let them in, and trust that they are there for you.
Your angels and guides will never desert you. They are listening at all times. They hear every word you speak, as well as those that you don't. They feel your energy and want you to lay your burdens on them, and not carry the burden all by yourself.
Your spirit guides already send you so many messages. For most people the invitation is to start recognizing the communication that's already happening ~ Tanya Carroll Richardson
The best spiritual advice for this time is to simply 'be.' Just be present in the now, and take it one day at a time. Allow yourself to trust that everything will eventually be okay. Things will get better and there will be a new normal.
Meanwhile, your guides are supporting and protecting you. Trust, be in the silence and simply love life. You will be free again and you will be a whole new you once all of this is over.

About The Author: Sheri

Sheri is an international psychic and angel reader who provides clear answers on finance, career, relationships, manifesting your dreams, and working-out the kinks of life. Since 2004, Sheri is the owner on an International Spiritual Healing Centre where she runs her Reiki practice - either working on clients or teaching them the levels of Usui Reiki. She utilizes her office space for readings that are conducted via mail, phone, chat or live. Since 2008, she's honed her gifts on various psychic service websites, where she's provided telephone, chat or email readings. She also works on a spiritual network for people who have suffered horrific loss, applying her own first-hand experiences with such tragedies. Sheri's work has been described as honest, compassionate and life-transforming and she would like to see all of her clients soar free to a higher level of spirituality and growth, and exponentially change the world to the best it can be. You can get a psychic reading from Sheri at PsychicAccess.com.