A Sweetening Ritual To Rekindle Your Love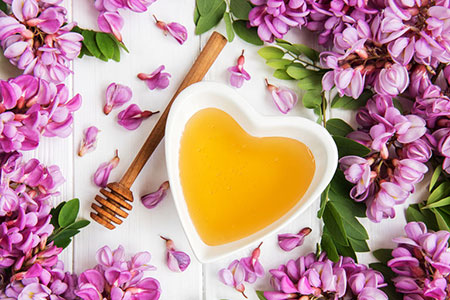 The traditional love spell is a metaphysical practice that is ill-advised and extremely selfish, because it aims to influence and interfere with someone else´s free will. This is never a good idea. The endulzamiento or 'sweetening' ritual, also known as a 'honey jar spell,' is a better and safer alternative.
A sweetening has similar aims as a love spell, but its mechanism is very different. It is a simple act that seeks to attract higher, more positive energy to your relationship. It´s about finding a better way for both you and your partner. It aims to improve communication and find the best in each-other. In essence one can describe it as 'kindness magic.'
A sweetening not only enhances positive feelings and attitudes in the relationship, but also seeks to remove all negative feelings and attitudes. For this reason, a sweetening is always considered to be a good metaphysical strategy when difficulties and conflicts are causing damage in your relationship.
Execute a sweetening when you feel you need to save your relationship, or when you want to reawaken the feelings and get the renewed attention of that someone special in your life.
Many people forget what a passionate, intimate, warm and satisfying relationship is like. I have seen many couples wear themselves out with routine, complacency, getting stuck in a rut and taking each other for granted. In time it leads to boredom, emotional exhaustion, unwanted tension, and conflict at every turn.
As it happens gradually, we typically do not notice the decline of passion in our relationships, and we get used to living with a second-rate version of our original love. That initial loving feeling tends to grow cold with the passing of the months and years. A sweetening ritual is the perfect recipe to recover the nature and quality of that original relationship.
I love you like bees love honey, which means I would do anything to create a relationship between us, because that's what a bee does…I love you like bees love honey, which means you have struck my heart with your sweetness ~ Darrel Kelley
How To Do A Sweetening Ritual
INGREDIENTS
Thick white candle
Sugar
Cinnamon
Raw honey
White cloth
Porcelain plate or glass tile
A photograph of you and your partner
METHOD
Begin writing or engraving your name, and that of your special person, on the white candle. A pin or toothpick works great for this task.
Lay the photograph of the two of you flat on the plate, face up, and place the candle on top of the photo. If you are not yet a couple, you can use two separate images, one of you and one of your love interest. In this case place your photos together face to face, as if you are 'kissing.'
Sprinkle a little cinnamon and sugar, as well as a few drops of honey on the candle. To increase the strength of your intention you can also recite an affirmation or prayer, or visualize the effects and outcome of the sweetening ritual.
Now light the candle. Do it with old-fashioned wooden matches, and not with a lighter – it is essential that you are the one who provokes the energies yourself, instead of using a device to do the work for you.
Leave the candle burning, and let it burn down completely. When finished, take a little of the melted wax and keep it wrapped in the white cloth under your bed for seven days, the number of Venus. Venus rules the sublime feelings, romance, beauty, passion, and sexuality. After the seven days have passed, bury the wax wrapped in the cloth near a tree.

About The Author: Paul

Paul is literally living his dream, counseling others from a bustling neighborhood in Buenos Aires, in the very place he dreamt of living as a boy. Born with a Clairvoyance that he desired to explore further, he developed his gifts as an initiate of a prominent esoteric school, studying under the tutelage of a Master who helped him to tap into the Divine Presence through Tarot and the Runes. Paul studied the Qabalah and Ceremonial Magic and founded a research group with some friends, which focused on applying spiritual principles to everyday life. For over twenty years, he has shared his talents and knowledge with others, becoming a sought after teacher as well as a highly valued Intuitive counselor. If you would like the deeper meanings of your situation revealed to you and are willing to journey with him down a path that will give you clear answers and fulfillment in your life, you can find Paul at PsychicAccess.com.