Spirit Guides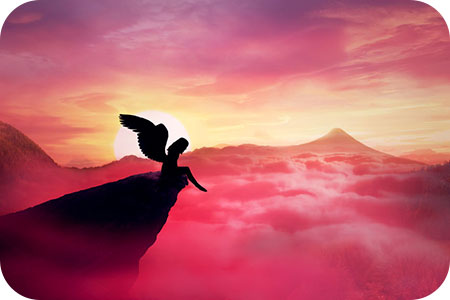 There are angels all around us, guiding us, whispering to us in our dreams, trying to get our attention. Life can get so busy that we often don't see or hear their subtle messages.
I was at a spiritual expo recently, doing readings and sharing messages. Several clients who sat down for a session, mentioned the intense energy they felt in the building that day. Some even experienced a glow or halo effect around the building, before they walked in.
Energy was indeed everywhere that day. There was the energy emitted by crystals on display, which we can entrain to balance our energies, as well as the many other sacred items the vendors were selling. There were also various kinds of healing techniques being practiced, as well as the many other metaphysical services being offered. But, most importantly, I believe there was the light inside each person that was amplified by our own Holy Guardian Angel.
There was an invisible connection happening with all of us there that day. We were seekers on the same path, acknowledging the Divine spark within each of us. Everyone was kind and patient.  I have experienced this phenomena repeatedly at spiritual retreats and events, but also in the everyday places of life. Life is sacred and we are magical beings.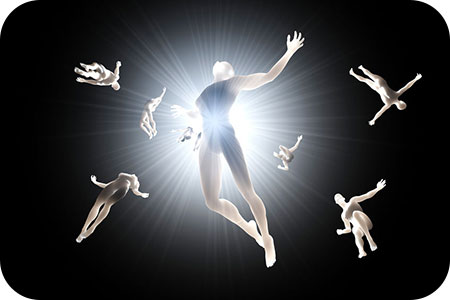 Reincarnation, or the rebirth of our spiritual form into different bodies over time, is a broadly accepted concept across many spiritual traditions and cultures. It is a natural extension of the Law of Karma, which tells us that there is no cause without effect, nor effect without a cause. But beyond the basic concept, many of us don't know very much about this eternal cycle.
Nature is full of these ongoing cycles: the planets in their orbits, the seasons here on Earth. We, in both our physical and spiritual states, are no different. At the moment of conception, our cells begin to multiply at exponential, and highly patterned rates, until the time comes for our physical birth. It is widely believed that each soul, or reincarnated spirit, enters the body when we first draw breath.
It is the agents of karma, among them the angels, who decide, for specific reasons, which souls will occupy each new body. Perhaps there are lessons to be learned or obstacles to overcome. The point is, it is believed that we ourselves do not choose.
In many spiritual traditions, such as Buddhism, the purpose of reincarnation is such that each soul may learn the requisite number of lessons in physical form to ultimately achieve enlightenment, or nirvana. One truth not commonly known is that many more souls exist in the Universe than there are physical people on Earth. A soul may not be reborn immediately following one death; it may wait for hundreds or thousands of years.