Posts Tagged 'Spirit Guides'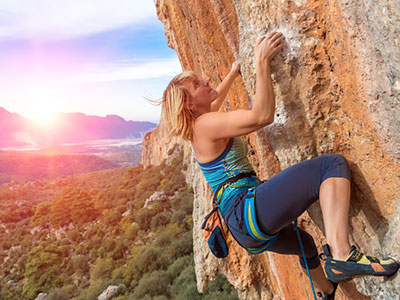 What is faith? That's a really good question! I was raised an atheist and was taught life and all that happened was solely the result of my own efforts – meaning all failure was my fault and all success came from my efforts.
Whew! This is at the heart of American culture. Just do it. No fear.
Even the New Agers believe if it happened to you it is because you were thinking it. The ultimate guilt trip. This means, I can have no bad thoughts or they will manifest like the devil itself… and it will be all my fault.
I know for a fact the New Agers are wrong, because with the amount of pain and tough issues I have had to process so far in my life, I should have been able to blow up the world by now. Read the rest of this entry »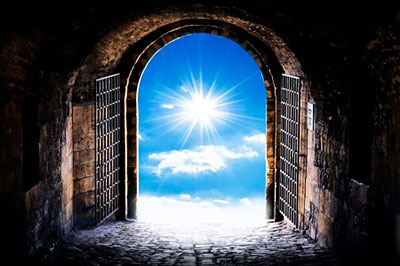 Dreams represent messages from the unconscious to reveal our innermost psyche — that which is not known or acknowledged by our conscious self. Dreams are windows to the unconscious, the intuitive part of ourselves. Carl Jung calls this "the shadow."
According to Jung, the shadow represents non-thought the conscious thought process does not wish to acknowledge. For example, many people have dreams that foretell of events, but consciously it may be too painful or threatening for them to consciously consider. The shadow-self thus protects us, until the message becomes too powerful and breaks through in a dream. Read the rest of this entry »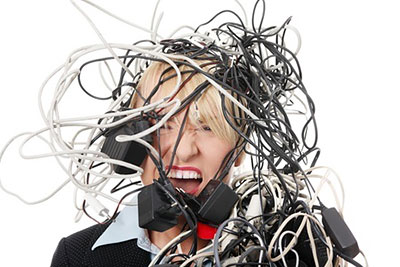 My life is running in reverse right now – or so it seems.  My energy is low and it is affecting my health. I took the time to sit today and ask my guides, "What am I missing here? I have been doing what you asked, helping others, being there for those that need me and working towards my goals and my highest good.  Why are these things hitting me right now to knock me down again?"
The answer I received was eye opening and so simple.  "Sheri, it is time to clear the clutter, so you can move forward again."
Clutter is one of those things that can hold us back, that can take us in reverse, or just put a wall up in front of us, so we don't achieve our true higher potential. Read the rest of this entry »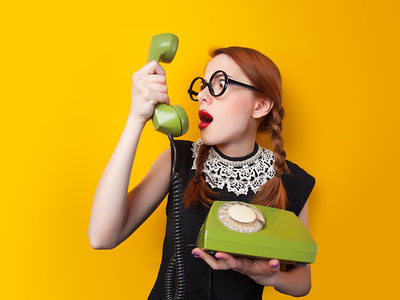 Many psychics tell people what they want to hear. Some do this because they are frauds, some do this because they want to be loved and admired by another person, and some because they are not very talented, or they just want to get you to come back and spend more money. It is hard to find  honest, reputable psychics, just like it is hard to find a great car mechanic, or lawyer.
I have been told, "You're wrong!" Or, "I don't agree with you." I typically get these responses from people when I tell them something they do not want to hear in a psychic reading.
For example, I told someone they had an Ancestral Spirit present helping them, who is Russian military. "Oh no, I am Scot-Irish," said she irately. She did call back months later to confirm that after some research she discovered she did indeed have Russian military in her background. Read the rest of this entry »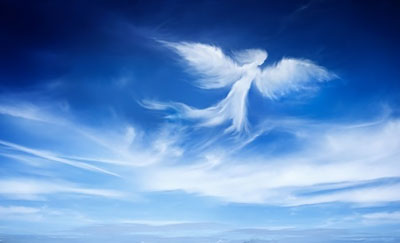 Ever felt a reassuring hand on your shoulder, heard your name whispered, or experienced a deep sense of love and warmth, only to turn around and see no one? That's unmistakably the sign that an angel is nearby. Our protective angels let us know they are there… if we take the time to look.
Our angelic guardians, who see all the things we do not, want us to notice the beauty around us! Take a moment away from work, put away the electronic devices, and really observe…there is so much you probably never saw before.
One of the first and most obvious places to look is the skies. Clouds, to be specific. Finding shapes like wings, hearts, or halos in the otherwise random cloud formations is a sure sign of angelic presence. Animal shapes might appear too – some angels walk on four legs! Read the rest of this entry »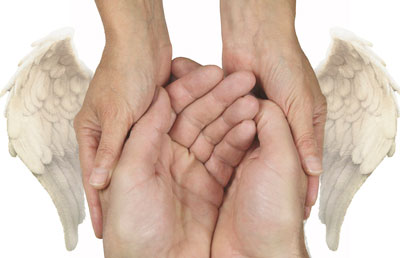 Some people are highly attuned to their emotions, feel out of place in the modern world, and feel called to make a difference during their lifetime. Appropriately, some of these special souls are called Earth Angels or, alternately, Lightbringers.
We are surrounded these days by greed, selfishness, discrimination, and the many other symptoms of a world out of balance. It is said that it is the purpose of the Lightbringers to restore the harmonies that originally existed.
How do we recognize them? They are all sensitive and empathic types. They literally feel much more than the average person, and take everything to heart. It may be necessary for them to have more quiet or alone time for this reason. Read the rest of this entry »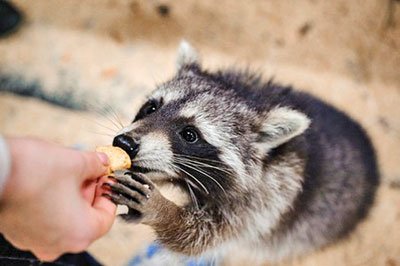 When you see a raccoon, be it live or in a picture, what comes to mind? Is he cute and innocent looking, or does he remind you of a little outlaw? Or do you fear the creature you see?
Raccoons are indeed considered to be night varmints and scavengers. They can destroy property and be a real nuisance. However, spiritually the raccoon has a much more constructive significance and they are the perfect animal totem for Thanksgiving.
Traditionally, the raccoon, when it comes into your life, is referred to as "the one who carries the medicine of the protector of the underdog" and "the one who provides for the young, infirm and the elderly." Because of its mask-like features, it is often unfairly referred to as The Masked Bandit, but when a raccoon comes into your space, you are being asked to contact your inner warrior, to become a protector and generous provider for those in need. Read the rest of this entry »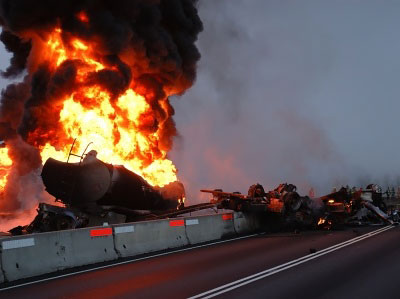 I know my angels stopped me from going to work that day for a reason. I knew I had work to do that day that was important enough to keep me safe from injury, or worse.
I will never forget the day of that highway accident. It was September 3, 1999 and I had asked for that day off work, which is something I never did. I was an Office Manager at a tool shop, and worked under a very arrogant accountant whom, I'm sure, had control issues when it came to his staff.
He didn't feel I should have the day off, as it was already a long weekend for us in Canada. The Labor Day holiday would have afforded me a four day weekend, instead of a three day weekend. I had been working there for several years, however he still said no. He had threatened that I would lose my job if I took that day off, as he didn't approve it and had no intention of changing his mind. Read the rest of this entry »