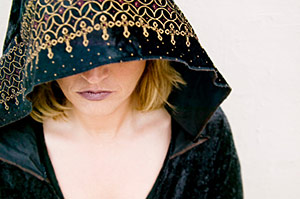 The High Priestess is the third card in the Major Arcana but is numbered as '2′. It's because The Fool is associated with and numbered as '0′. The empowerment and insight shown in The Magician needs its' other half, or female counterpart, the high priestess to realize its' full potential.
While The Magician works with his magical tools laid out in front of him, the High Priestess possesses the gift of inner magic, or intuition. This is one of the cards that are associated most strongly with intuition, destiny, and psychic ability. This card is associated with the Moon and also represents the strength, insight, and divine wisdom associated with the feminine energies. Read the rest of this entry »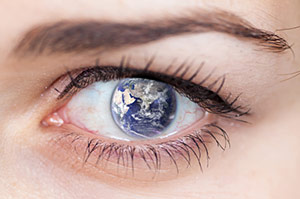 Although I can't speak for every psychic, the consensus is from many professional psychics that we all have this ability call known as "being psychic", "intuition", "gut instinct" or just a "knowing".
The ultimate difference in a psychic's ability lay in how or if this ability is developed through practice, development classes, meditation or prayer. For me it is all the above, on a regular basis – usually daily.  The old saying practice makes perfect definitely does apply.
An important first step to building psychic ability is by paying attention on how you as an individual best receive information.  We each have a dominant mode or combination of ways to receive psychic impressions, and understanding what works for you is the key to opening up your intuitive insight. Read the rest of this entry »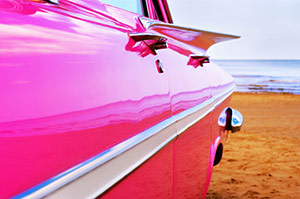 So, by now, if you are a regular reader of my blogs, you've become acquainted with my bipolar mom who is great 75% of the time. You would also know that I am a psychic reader of great faith, and a couple months ago I wrote blogs about both my mom, as well as my plan to manifest a new car for myself. I am pleased to share with you, dear reader, that I have achieved success!
But how, you say. What happened, you ask. I don't know how it happened, but it did.
While I love my mom tremendously, when she takes a ride on the bipolar train, I step back for a week or two and let her work through it. So, it just was the case a month or so after I wrote that blog, she went on a tear again and I backed way up. I had no choice, because you cannot reason with the unreasonable, and as anyone knows who is familiar with the highs and lows that mental disorders can bring, sometimes it is best to live to fight another day. Always pick your battles carefully. Read the rest of this entry »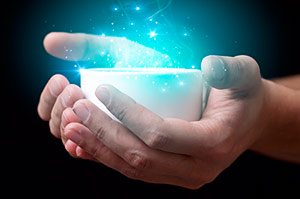 For centuries the reading of tea leaves have been used as divination practice. To read tea leaves is an art and one must gain an understanding of the mystical meaning of the patterns of the leaves remaining in the cup, after drinking the tea.
In both ancient and modern times many have seek the wisdom of the tea leaves to know their fate. The divination practice of the tea leaf reading, also known as Tasseography, is very similar to reading the Tarot cards, runes and the crystal ball. All these tools are pathways to the psychic language of symbolism. Read the rest of this entry »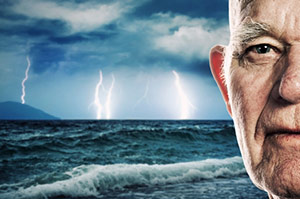 Physical death is not the death of the love you have for someone. When we die we continue to love all those we have ever loved in life and in all our past lives.
When someone you love dies they do not stop loving you, they continue to love you. I can say I am 100% sure that the love two people have for one another does not die after death. I would be willing to bet that that love is even intensified and maybe even deeper then the love the person had for you in life.
How do I know this you ask? I have had several conversations about life after death with my grandfather who told me many times if he could come back he would – he promised me this. He did come to me after he died and I was able to tell him I loved him, and it was definitely one of the best experiences I have ever had. Read the rest of this entry »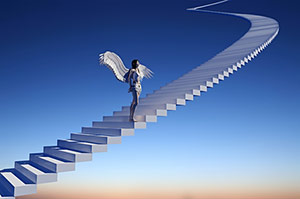 I was nine years old when I saw three beautiful Angels, in what you could call a rather 'unlikely setting'. My parents were visiting some friends one Saturday evening and when the drinks began to flow, they put me upstairs on the bed, in their friend's master bedroom.
The adults were making quite a lot of noise downstairs, and I found myself lying on the bed looking up at the ceiling, when lo and behold, just like a sliding door, the ceiling opened up and there were three magnificent beings with the night sky in the background. Today I know they were Angels. Read the rest of this entry »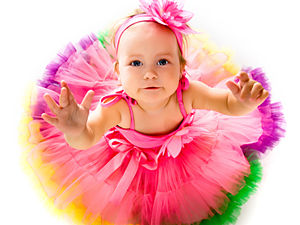 What was that tiny light? As I told a student of mine many years ago, "Your infant is seeing what you cannot. Babies are closer to God than adults."
My student, Alison, had called me years before, because her first-born son, Jeffery, had died. The doctors called it a natural abortion, but they already knew he was a boy. Therefore, to her he was her son, whom she named Jeffery. After that incident, the doctors advised her, "You will not be able to have children."
Sharing her grief with her father one day at work, as they were employed in the same office, a co-worker, who had a fundamentalist faith, overhead them. She immediately offered her unsolicited opinion to Alison, "You had bad thoughts and killed your baby. God is punishing you by not allowing you to ever be a mother!" Read the rest of this entry »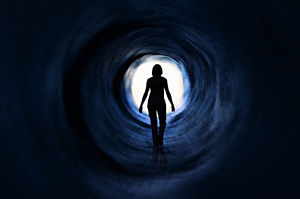 Catchy title, eh? Well, that pretty much describes exactly what happened.
It was a day just like any other. I was alone at my Arizona home, preparing to begin a psychic reading for myself, to look at my future. More specifically, I wanted to know where I would be living in 2013. I knew my mother, who lives in Indiana, was scheduled to have a colonoscopy that day, but it was not on my mind at the time of my reading.
As it usually takes more energy and focus to perform a psychic reading for myself, rather than for my clients, I was setting the mood with candles and incense, as I cleansed the energy in the room. I sat down, grounded myself, greeted my spirit guide, and started to slip in a gentle trance-like state – all usual for my self-readings. Read the rest of this entry »