visions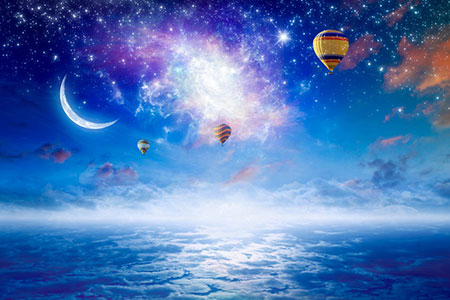 Along with the Full Moon, the New Moon is one of the most defining phases of the lunar cycle, because the Sun, Moon and Earth are all in perfect alignment during this phase. This month's New Moon occurs today, in the mid-morning hours, while the Dark Moon happened last night. Both phases are potent to utilize intentionally.
The lunar phases are known to affect the ocean tides and all water on the Earth. Similarly, in Astrology, the Moon represents everything associated with the water element, such as our mood, emotions and dreams. The Moon in our natal chart also shapes the blueprint of our inherent skills, gifts, talents, and psychic abilities.
Since ancient times, the lunar cycle has been utilized as a tool for conscious creating, manifesting and spiritual practice. In the case of the New Moon, the Moon find itself directly between the Earth and the Sun. It reaches a point when it becomes totally 'dark,' with no sunlight illuminating it at all. The Moon then emerges again as a tiny sliver of light, known as the New Moon.
The transition into the New Moon actually presents us with two powerful points of lunar energy to work with – both the Dark Moon's total blackout, and New Moon's re-illumination.
The Dark Moon is a short but powerful time for soul-searching. It is the deep 'cocoon phase,' before the shell of rebirth cracks open. It represents a moment of release of that which is no longer serving us. The Dark Moon is the ideal time to enter into stillness, re-evaluate goals, and plant new seeds of desire. The darkness is a potent point of creativity. Pay close attention to any dreams or visions you may had in the past 24 hours. It is worth being very intentional at this time of the month.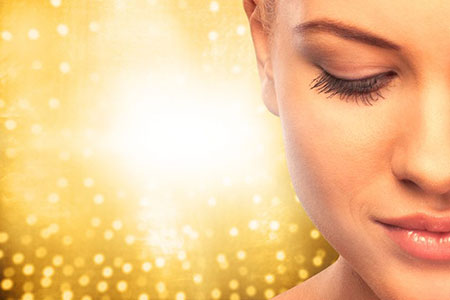 "I wish I believed in the spirit world like you do," my best friend commented many years ago. I then told her that it wasn't so much a case of believing, but more of a matter of knowing.
Last week, a new friend asked me to teach him how to have this 'knowing' that I have. But I really have no idea how to do that? I never experienced a transition from believing to knowing. The 'knowing' has always just been there.
I have always felt that the spirit realm is our true connection to home. As the years passed, I began more and more to view planet Earth as our schoolroom. And boy can we get some lessons while we are here!
When I think back, I have recollections of spirit activity around me from when I was about five or six years old. My parents and I were living in Ottawa, Canada, at the time, where my dad had recently been employed. We were temporarily living in a creepy rental home, until my father found his feet and we would be able to move to a house with better vibes.
I recall seeing and hearing shadow beings in the hallway of that eerie house in Ottawa, and I remember telling my mother about the paranormal activity I sensed there. But she thought I was just imagining things, or seeking attention. I also recall lying in bed, scared, listening to what sounded like chattering voices. The energy in that old place wasn't malevolent, but it didn't feel benevolent either.
The most profound experience occurred when I was just nine years old. We had moved back to the United Kingdom and were visiting family friends. They were hosting a party, and the kids were sent off to bed, while the adults carried on with their social event below.