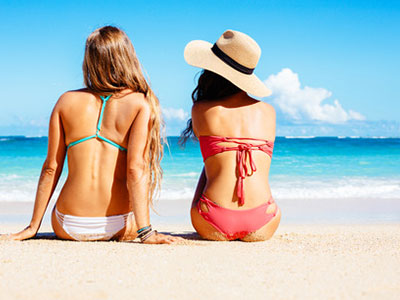 It is so very cool what miracles can happen when we take the time to relax and become aware of our surroundings, and our psychic antenna is open to connect with those who are on the same frequency.
I was at the beach over the summer, sitting on my beach towel in a deeply blissful, meditative state of mind. I had my umbrella set up, and a cooler with some water and healthy snacks – totally prepared for a relaxing day of doing absolutely nothing!
I took some deep breaths and looked out over the horizon, and focused on the waves. I was allowing whatever personal spiritual messages might come to my awareness. I was very much connected to what spirit was wanting me to know. Whatever is meant to happen will happen, but only in Divine Timing. We can never force anything, but all good things do indeed come to those who relax and allow the ebb and flow to reveal everything in perfect timing.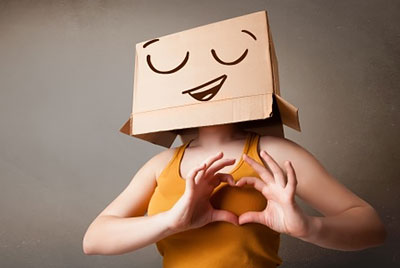 Living among the muggles* I have spent decades hiding my secret life as a spiritual being. I remember as a child being terrified thinking my mother (a therapist) might put me in a funny farm. I even made my big brother promise he would not let that happen! Poor guy. He was worried for me too…
I was always so strange. I was a full-blown flower child, a starseed who thought the world existed for us to share, and that we are meant to support each other. And for decades I was able to live in and create that around me. I look back now and wonder how I managed not to get robbed, raped, or killed? I wandered through most of my life trusting absolutely everyone. Read the rest of this entry »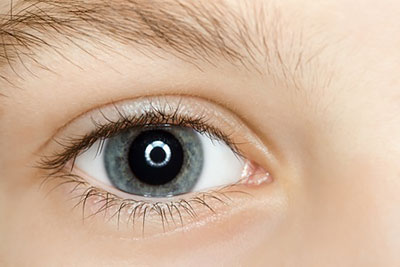 One the best Tarot readings I have ever had was many years ago, using a very old-fashioned method – I wrote a letter and mailed my questions to the reader. This lady was amazing and sent back a cassette tape of the reading. Her soothing voice from the tape deck told me my soul came from another planet. That was the reason that I was different and felt different, she went on to say to vive a la difference and enjoy my individuality. I did not know it at the time, but she was telling me I was an Indigo Child. The reader told me I was different, and to embrace it. The process and her insight were fascinating and I have been forever changed by her words. Read the rest of this entry »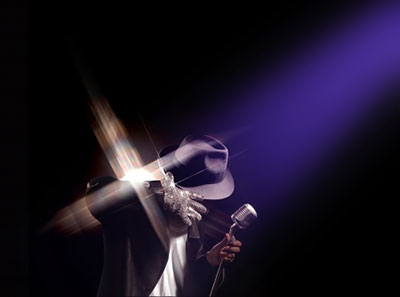 I recently experienced another astral visitation with Michael Jackson, whom I have connected with him on several occasions since his passing. I have always felt a deep connection to the famous singer. We are both Virgos and he was born only two days before me. He was also born in the same city my mother and her family grew up in, and some of my uncles attended school with him and his brothers.
Our prenatal birth charts show that both Michael and I originate from Alioth. Alioth is one of the seven stars that make up the "Big Dipper." I have done much research on this and find it very interesting. We both have the same star strength and many things in common. I was even a professional dancer myself at one point in my life, and I have also had to deal with negative people that try and bring you down, because of either jealousy or insecurity, like Michael did. I have always felt connected to his energy and my being resonates with his song lyrics. Read the rest of this entry »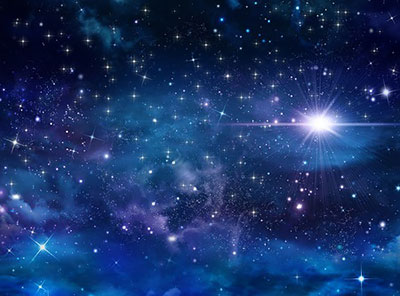 Do you know someone that seems to have all the luck? They win lotteries, hit the jackpot at the casino, are drawn for the first prize in raffles. Everything just seems to fall into the lap of these lucky people. Were they born under a lucky star? Can the heavenly bodies be the reason for this unexplainable luck? Can the cosmos affect a person's psychic ability?
Lucky folks seem to breeze through life without a care in the world. I have a friend that swears she paid her new car off with her winnings at the casino. Another says she remodeled her house with her winnings from the lottery. But I'm fully convinced that while we may hear about the winnings, there are many losses that are never talked about. Read the rest of this entry »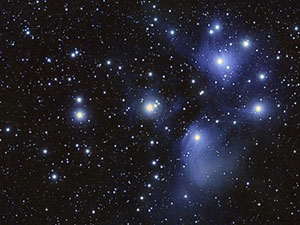 I recently watched this amazing dance performance in a YouTube video which reminded me of special set of stars, and the power they hold in determining our path through life. The dance, titled Pleiades, was inspired by the grouping of stars by the same name. Not many people know that the Pleiades are actually significant in astrological terms.
Pleiades means "Seven Sisters," and it refers to a star cluster that exists on the shoulder of Taurus (the bull) located at 00°00′ Gemini. But to understand this blog article you do not need to understand the technical dynamics of the star positioning.
In folk understanding of the Seven Stars this particular grouping of stars is often associated with homosexuality. My personal viewpoint is that they are not associated with being gay, but may very well be a contributing factor to being gay.  As far as I am concerned, this particular grouping of stars is more associated with creativity, vision, passion, and often times intuitive understanding. Read the rest of this entry »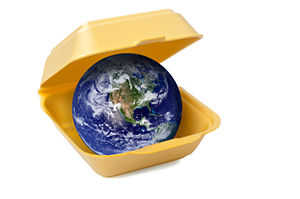 Once upon a time we were dinner. Larger, more aggressive creatures used to eat humans all the time. To this very day circumstances exist where we could still be dinner.
For instance: go to the wilderness of any continent with just a sleeping bag, a good book, a lamp, and no weapons to protect yourself and see how many days you last before you are food for other creatures.
In spite of this potential 'guess who's coming to dinner' scenario that exists still today, humans have placed themselves at the top of the food chain. This is because of the dubious theory of survival of the fittest…a proposition based on the notion that beings who occupy the most spaces on this planet are considered to be the most successful. Read the rest of this entry »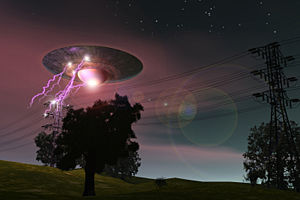 I have had the unique privilege to be witness to a UFO sighting. It was back in 1977. My boy had just turned 9 years old. We lived in Upstate New York, in Westchester (anything past Yonkers was up-state to us).
It happened on a Monday night. We were on our way to a decent Chinese dinner in Ossining. We were on Route 9, traveling at about 60 miles per hour – a similar speed to the ten other cars that were traveling with us.
We lived near Indian Point, the nuclear reactor. It was located on the Hudson, Route 9 runs along side of it. Mario, my husband at the time did some work on the plant, before it opened. Mario has since passed away. Anyway, we were cruising along, and Mario said to me, "Gabby, look up there in the sky, at two o'clock!" Read the rest of this entry »