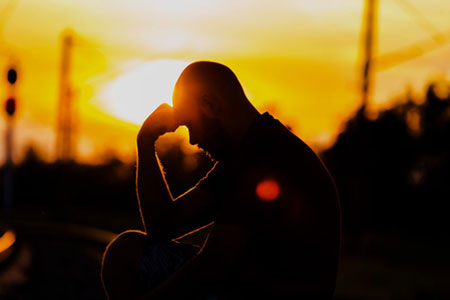 Recently, a peer did a short talk on forgiveness, as part of a healing service. Besides her being courageous, sharing aspects of her personal challenges with parents and peers, she also offered a reminder of how instrumental forgiving ourselves is in our healing journey.
The reptilian, primitive part of the brain has a default state of always monitoring its environment. The hunter-gatherer ancestral days had us on constant alert. Anxious. Awaiting possible threat by the saber-tooth tiger. But our modern brain has evolved such, that when we are not active in a task, the brain occupies itself with dwelling on the past.
The idle brain tends to ponder past events and unpleasant thoughts, that in the default state, fill us with anxiety. Pain. Guilt. Self-blame. Shame. Anger. Disappointment.
The typical memories and thoughts, that can consume us in this default state, vary. Some are large and life-changing, such as the loss of a loved one or favorite pet, financial loss, divorce, adultery, retrenchment, and physical or emotional abuse. Others are more behavioral or emotional, but can be just as debilitating.
When our life is 'heading south' and we cannot seem to turn things around, we tend to replay the situation. This can lead to becoming more depressed, and having more reason to doubt ourselves. A vicious cycle can result. We spin and spin…like laundry in the dryer, being tumbled. If we remain in that dryer, resentment sets in.