Posts Tagged 'Law of Grace'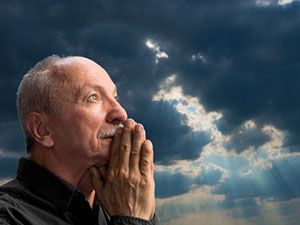 Prayer is a loaded word.  It has become "religified" and it's easy to imagine some smug church lady engaged in the practice.  In my experience, prayer is a Universal Law. We get what we pray for, both spiritually and on a secular basis. It is the Path of Least Resistance, and nature abhors a vacuum. If we get it right, it always works. We get what we pray for.
The downside of getting what we pray for requires carefully choosing what we pray for. Time and time again, throughout history, this choosing has required generations of cleanup. The cleanup is not often successful, because we have not been willing to understand the hindrance of ulterior motives and hidden agendas. Spirit knows all, and there is nothing truly hidden. Read the rest of this entry »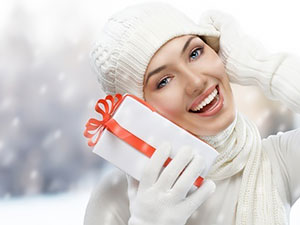 One aspect of spiritual living too seldom addressed is our lack of true appreciation and gratitude for all the blessings in our lives, regardless of our circumstances.
Some spiritual seekers tend to be very keen on beating the drum of prosperity, and becoming fixated on the Law of Attraction and manifesting abundance, which is too often merely a thinly disguised obsession with material wealth and earthly comforts.
Most of us simply take too much for granted every day. We experience so many blessings of joy, beauty, forgiveness, protection and Divine grace, which we seldom acknowledge in our lives. We always have something to be grateful, or thankful for, no matter how difficult times may be. As a species we are very good at complaining about what we don't have, but we seem to find it difficult to give thanks for what we do have. Read the rest of this entry »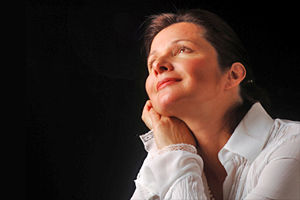 We all know the powerful spiritual and emotional energy that love and forgiveness can manifest in our lives. A sister to those energies that is equally powerful is grace.
Surely you've heard the saying "grace under pressure"? One of my favorite quotes is by William Hazlitt: "Grace has been defined to be the outward expression of the inward harmony of the soul."
When we are angry or in conflict often we are heavily invested in being right, and the more the argument evolves… the more virulent the energy becomes.
When I read energy, it is shown to me in terms of the strength of that energy. In other words, the strength of the energy is directly tied to its manifestation here in the physical realm. As above, so below. Read the rest of this entry »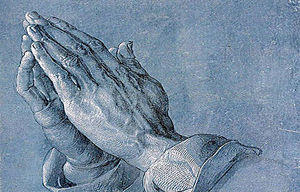 Back in the fifteenth century, in a tiny village near Nuremberg, lived a family with 18 children. Yes, eighteen!
In order to merely keep food on the table for this mob, the father and head of the household, a goldsmith by profession, worked almost 18 hours a day at his trade, as well as any other paying chore he could find in the neighborhood.
Despite their  seemingly hopeless condition Albrecht and Albert, two of the elder children, had a dream. They both wanted to pursue their talent for art, but they were fully aware of the fact that their father would never be financially able to send either of them to the art academy.
After many long discussions at night, in their crowded bed, the two boys finally worked out a pact. They would toss a coin. The loser would go down into the nearby mines and, with his earnings, support his brother who would attended the academy. Read the rest of this entry »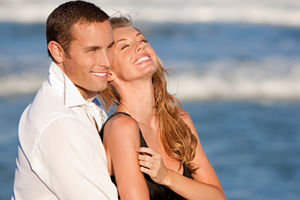 Soulmate connections are a very real and powerful phenomenon, but many people find it difficult to determine whether someone truly is a soulmate, or not.
In my experience a soulmate is someone to whom we feel deeply connected, as though the communicating and communing that take place between you were not the product of intentional efforts, but rather a divine grace.  This kind of relationship is so important to the soul that many have said there is nothing more precious in life.
We may find a soulmate in many different forms of relationships and in all areas of our lives, including friendship, marriage, work, family and recreation. We even find it with a delightful 'critter' – the pets we feel that special connection with. Read the rest of this entry »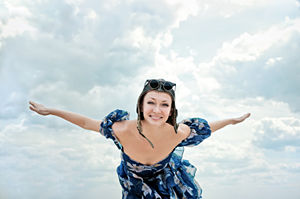 Have you ever felt like your life is just going nowhere, or you can't connect emotionally to another person? At these times there is always one thing after another, and events in your life simply don't seem to 'gel', or go right. Maybe you can't get the job you want, or you are lonely.
There are so many barriers we have to deal with, but there is a way to overcome all of this. The best way to do it is by truly knowing yourself – through self-discovery – and by letting go of people and material things that hold you back.
So many times we invest so much wasted energy in people-pleasing. Instead of constantly trying to please others, we could use this time to live a happier life, with greater more spiritual awareness, which will in turn make us much more useful in our service to others. Instead we spend so much time thinking about things we may have done wrong, the wrong others have done to us and regretting what we could have done differently. Read the rest of this entry »
appreciation
and
gratitude
.
Spiritual seekers tend to be very keen to beat the drum of abundance  – which is too often merely a thinly disguised obsession with material wealth and earthly comforts.
We simply take too much for granted every day; blessings of Joy, Beauty and Divine Grace are seldom acknowledged in our lives. How spiritually aware can we truly be if we hardly ever stop to smell the roses?
Have you heard the story of the internationally acclaimed violinist who disguised himself as a street busker with a baseball cap, and then proceeded to play Bach undercover at a metro subway station? An email outlining this intriguing story has been circulating since December 2008. There have been claims that it may be a hoax, or an urban myth, but it is indeed a true story. The event was captured on video with a hidden camera. Read the rest of this entry »
There are many things that may be considered as lacking in the world today, and there are many lightworkers, dreamers and activists who make every effort to remind us of these missing elements. But one aspect that is too seldom addressed is our lack of true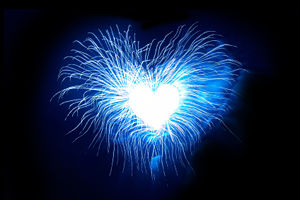 The human aura is a fascinating subject and there is much to know about our aura. What interests me especially is how we affect each other with our auras.
The average person goes out into the world, and there is so many positive and negative energy patterns emanating from others and from ourselves. We really do not realize how much we are affected by them, and by the same token, how much we affect other beings.
To manage the effect of other people's auras on our psychic health and well-being we must learn how to draw in the white light of God and immerse our total being in this white light. It is ideal to visualize this a few times a day. You can do it by placing yourself into a giant egg shaped field of protective light or an energy bubble. Visualize it as an orb of the brightest white light you can possibly imagine. When I do this exercise I also bring the light in towards my chest and anchor it within my heart chakra. Read the rest of this entry »