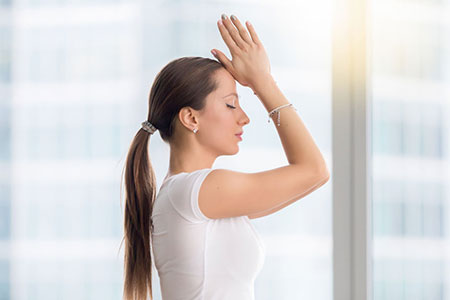 The subject and substance of grace is near and dear to my heart. Its consistency is gentle and ethereal, but nonetheless a source of grounded strength. I appreciate it as a richly layered, soft, spiritually textured energy, flowing between Heaven and Earth – divine in its origin from God, yet accessible in unlimited ways within, and around us.
A few years ago, I wrote a book on grace, moving in divine alignment. The words channeled through me, as if being dictated by Grace herself, a feminine goddess personifying the compassionate energy emanating from God as the Supreme Source. Therein, the quality of grace on the hard paths of life revealed itself to me as follows.
When the dance stands still in the dark – outside my comfort zone, in the space of the unknown, in the history of pain, before the next step – I tend to feel neither peaceful, patient, nor poised.
I have grabbed for answers, change, relief, but found none independently within my clutch. So, I envision a fabric of grace, formed when the favor of God becomes interwoven with the sweetness of elegant movement and presence.
Unlike ordinary cloth, the fabric of grace dons a mystical twist. It is a lifeline of being, bearing inexhaustible strength to uplift and pull us forward through all experiences.
There is an artistry of the soul in reaching for this spiritual material of grace. It calls forth inner enlightenment and skill to clasp it in the heart, not in the hands.