Posts Tagged 'Law of Grace'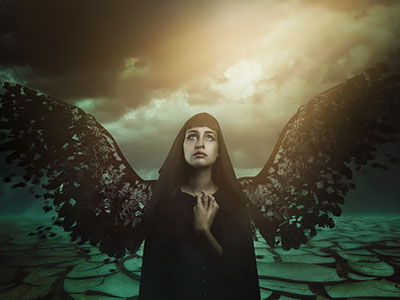 It seems like the forces of negativity and evil are on the increase in today's world. Whenever you turn on the news you hear of crime, violence, cruelty, suffering and corruption.
I do believe that there are bad or evil people in life. And when they cross over, they remain the same. The fleshly body of a person doesn't determine our being. It is the spirit of a person that determines their true personality.  However, I do feel that some people simply have mental problems that cause them to act evil. Once the mental disorder is cured, the true good nature of the soul comes back. Read the rest of this entry »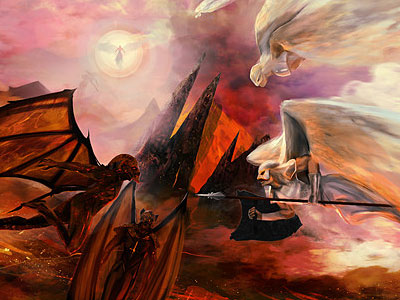 Angels are holy spiritual beings who love and serve God. They help people and do good work. These angels, who people celebrate, are faithful angels who go out into the world for our highest good. But this is not always the case.
There's another type of angel out there. The type of angel that we don't talk. The fallen angel.
Fallen angels are also known as demons. They work their evil, creating chaos in the world and constantly tempting us the do evil deeds.
They are angels that have fallen from grace. The angels that have been cast from Heaven. It is believed that God created all angels to be holy. They are here to help and guide us. It's also the belief that one of the most beautiful angels, called Lucifer, chose to go against God's wishes. He wanted power and he rebelled against God. He was cast from Heaven, down to the Earth. Read the rest of this entry »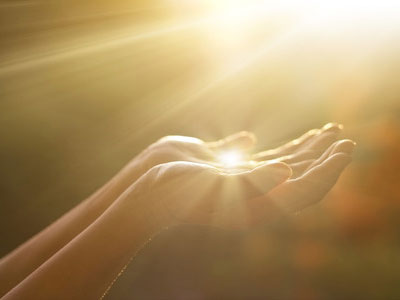 Sitting at a local café, drinking my smoothie, I couldn't help but overhear a conversation behind me. They were talking loudly and were not really going out of their way to be discreet by any means. The one girl was talking about how her mother had passed. She spoke of chemotherapy and did not want the same ordeal for her friend, who is obviously going through something similar.
She then shared a story of how her aunt called her a few weeks ago and told her about a dream she had. In this dream the aunt was visited by the girl's departed mother, who told her that if she could do it all over again, she would do two things  differently when she was alive. She would not have taken the chemotherapy and she would not have spent so much time in church. Read the rest of this entry »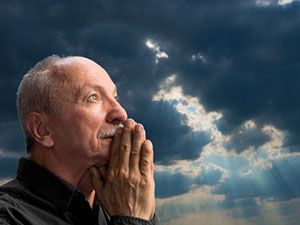 Prayer is a loaded word.  It has become "religified" and it's easy to imagine some smug church lady engaged in the practice.  In my experience, prayer is a Universal Law. We get what we pray for, both spiritually and on a secular basis. It is the Path of Least Resistance, and nature abhors a vacuum. If we get it right, it always works. We get what we pray for.
The downside of getting what we pray for requires carefully choosing what we pray for. Time and time again, throughout history, this choosing has required generations of cleanup. The cleanup is not often successful, because we have not been willing to understand the hindrance of ulterior motives and hidden agendas. Spirit knows all, and there is nothing truly hidden. Read the rest of this entry »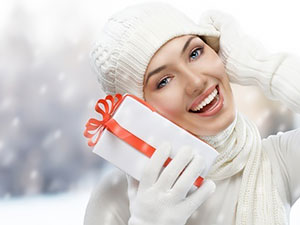 One aspect of spiritual living too seldom addressed is our lack of true appreciation and gratitude for all the blessings in our lives, regardless of our circumstances.
Some spiritual seekers tend to be very keen on beating the drum of prosperity, and becoming fixated on the Law of Attraction and manifesting abundance, which is too often merely a thinly disguised obsession with material wealth and earthly comforts.
Most of us simply take too much for granted every day. We experience so many blessings of joy, beauty, forgiveness, protection and Divine grace, which we seldom acknowledge in our lives. We always have something to be grateful, or thankful for, no matter how difficult times may be. As a species we are very good at complaining about what we don't have, but we seem to find it difficult to give thanks for what we do have. Read the rest of this entry »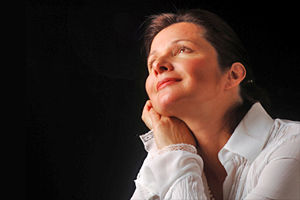 We all know the powerful spiritual and emotional energy that love and forgiveness can manifest in our lives. A sister to those energies that is equally powerful is grace.
Surely you've heard the saying "grace under pressure"? One of my favorite quotes is by William Hazlitt: "Grace has been defined to be the outward expression of the inward harmony of the soul."
When we are angry or in conflict often we are heavily invested in being right, and the more the argument evolves… the more virulent the energy becomes.
When I read energy, it is shown to me in terms of the strength of that energy. In other words, the strength of the energy is directly tied to its manifestation here in the physical realm. As above, so below. Read the rest of this entry »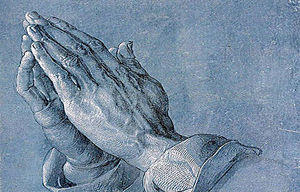 Back in the fifteenth century, in a tiny village near Nuremberg, lived a family with 18 children. Yes, eighteen!
In order to merely keep food on the table for this mob, the father and head of the household, a goldsmith by profession, worked almost 18 hours a day at his trade, as well as any other paying chore he could find in the neighborhood.
Despite their  seemingly hopeless condition Albrecht and Albert, two of the elder children, had a dream. They both wanted to pursue their talent for art, but they were fully aware of the fact that their father would never be financially able to send either of them to the art academy.
After many long discussions at night, in their crowded bed, the two boys finally worked out a pact. They would toss a coin. The loser would go down into the nearby mines and, with his earnings, support his brother who would attended the academy. Read the rest of this entry »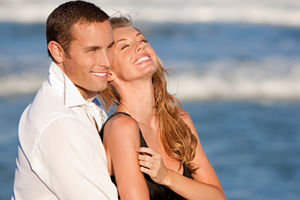 Soulmate connections are a very real and powerful phenomenon, but many people find it difficult to determine whether someone truly is a soulmate, or not.
In my experience a soulmate is someone to whom we feel deeply connected, as though the communicating and communing that take place between you were not the product of intentional efforts, but rather a divine grace.  This kind of relationship is so important to the soul that many have said there is nothing more precious in life.
We may find a soulmate in many different forms of relationships and in all areas of our lives, including friendship, marriage, work, family and recreation. We even find it with a delightful 'critter' – the pets we feel that special connection with. Read the rest of this entry »