The Cosmic Dance Of Life's Challenges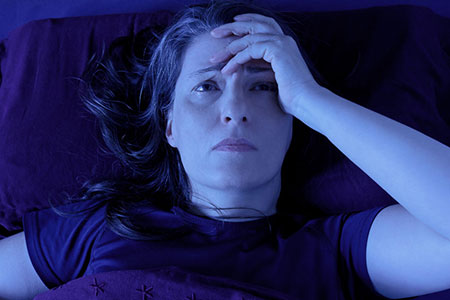 No matter where in the world you live, the seasons always change, albeit some may present with changes that are more subtle than in other places. While there may be an unexplained blizzard in Florida in March, the windswept islands of the Greater Antilles may be balmy year-round with few dramatic changes in weather.
Wherever we live in the world, nature is a force all unto itself. It is sometimes predictable, while at other times intensely climatic, with extreme highs and lows.
As we all live on this big, green planet we call Earth, our human species is also subject to changes in our natural environment. We are all impacted by the seasons in some way, as well as climate unpredictability. It is an eternal cycle that impacts our crops, livestock and food supplies.
With nearly every turn we make, there is always an interconnectedness that is ever present – a reminder that our vast world is host to a greater macrocosm that supports each and every microcosm. In other words, Spirit, God, the Universe has our back!
The microcosm-macrocosm analogy is a reminder that there is a fundamental similarity that can be seen between the expression of life as we perceive it on this glorious planet, and the wider, infinite cosmos. Some philosophers have posited that a higher understanding of the cosmos may even be more closely inferred from the lessons of human nature, and vice versa.
Without expounding further on these mysteries, I believe we are bound on this plane by a natural ebb and flow that ushers in various degrees of change during many of life's intervals. One lesson taught by life is that there is no growth without change. We see this in the natural world, as well as our personal lives. To move through various life stages requires fluid thinking, adaptability and purposeful actions.
One can choose to go back toward safety or forward toward growth. Growth must be chosen again and again; fear must be overcome again and again ~ Abraham Maslow
The road to personal growth is not always linear, especially when events lead to unexpected outcomes. When these results are not necessarily what we desire, we sometimes become stuck and are unable to move forward. This has been my personal experience numerous times in the past.
I am also the first to admit, through many life lessons, that becoming unstuck requires that we sometimes step back, assess the situation, accept the invaluable lesson that is being taught, pray for spiritual courage, and dare to find the golden lining, because it is always there.
If you are overwhelmed by a job loss, a broken relationship, a dwindling bank account, a challenging health diagnosis, or anything that feels burdensome or overwhelming at this time in your life, I encourage you to take a deep breath and a big step back.
Ask yourself if the particular event or circumstance, although seemingly an obstacle, is actually your opportunity to embrace change. For example, the poor health diagnoses may be your second chance to welcome a healthier lifestyle, with improved better nutrition and physical fitness.
The abandonment by a lover, who disappeared with your heart in their pocket, might be making room for a healthier partnership to manifest. The job loss could very well provide you the opportunity to follow your long-lost dream of becoming an entrepreneur, or perhaps train for a completely new career.
Character cannot be developed in ease and quiet. Only through experience of trial and suffering can the soul be strengthened, ambition inspired, and success achieved ~ Helen Keller
We can add creative scenarios to many unexpected outcomes in our everyday lives, both small and large. The key here is to look for the golden lining, no matter how heavy-hearted we might feel.
Just as nature undergoes seasonal changes to usher in a new season, our souls are constantly in a state of refining. What we plant today may very well take root and blossom, only to die back and sprout again in the next season more beautiful and abundant than before.
Do not let life's setbacks and disappointments get in the way of your seeing the gifts and blessings that are part of your destiny. Honor the changes that may come, even when they don't feel so welcomed.
Be courageous enough to step back, see the lesson, embrace the change, welcome the new, and set your sail for your next horizon. Trust that Spirit will guide and protect your journey as you grow into your best self yet.
Remember the analogy of the microcosm-macrocosm. There is a cosmic dance that we are all a part of, a natural interdependence, and there is always a role for each of us to become bright shining stars.

About The Author: Shawna

Shawna lives in the American Southwest and is a third generation Spiritualist and Clairvoyant. She recognized her own gifts at a young age, fully embracing her calling as a Clairvoyant, Medium, Spiritual Astrologer, Tarot Reader, Aura Reader, Water Reader, and Healer, training under the tutelage of some truly gifted mentors. Shawna utilizes her natural psychic gifts to help individuals navigate through personal challenges and discover the higher manifestations of their life paths. She's provided positive, spiritually responsible, and ethical readings in-person, over the phone, and online, and has read for clients in Los Angeles--at psychic fairs--and at the Crystal Gaze Spiritual Center, in Lakeland, FL. She is also a trained practitioner in Clinical Herbalism (University of New Mexico), Ayurveda Medicine (San Diego College of Ayurveda), and Reiki. Shawna has channeled messages for political leaders, celebrities, and has accurately predicted the outcome of national campaigns, as well as a big career opportunity for a talented actor that resulted in a Tony Award! If you'd like an enlightening and empowering, full-spectrum of guidance, you can find Shawna at PsychicAccess.com.