etheric vision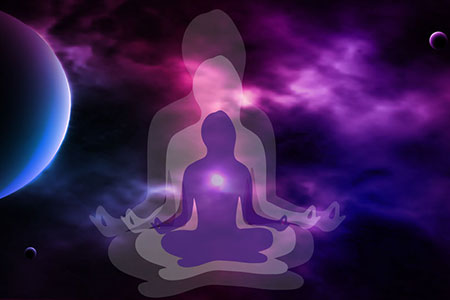 The human aura is a fine ethereal emanation which surrounds each and every living human being. This aura extends outward from the body in an egg-shape and is plainly visible to many clairvoyants.
The aura is brighter and wider around the head and shoulders and I believe that the classical artists must have seen the emanations when they painted halos around the head of great spiritual prophets and ascended masters.
Seen by the clairvoyant, the aura seems to extend some two to three feet from the body and it is most dense closest to the body, fading and becoming indistinct as it spreads out. Within this aura are all the colors of the spectrum. These colors denote certain spiritual and physical conditions.
However, the aura is constantly changing colors as the emotions of the human soul react upon the auric vibrations.
RED is a physical color and denotes physical desire, anger and passion.
BLUE is a religious color and denotes high spiritual aspirations and thoughts.
VIOLET and PURPLE shades are also of a high vibration and are present in the auras of healers and those with a well developed spiritual consciousness.
YELLOW is the inspirational color and when present in an aura denotes mental activity.
WHITE is the Pure Spirit, the emanation from the I Am and denotes great spirituality.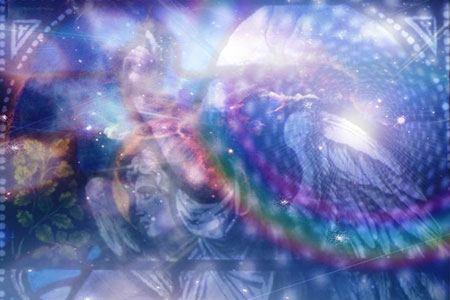 Seeing has always been a matter of believing. That is why many humans struggle to accept the existence of other dimensions and alternate planes of existence. They find it difficult to believe that the spirit realm co-exists side-by-side with us, because they cannot see it.
From very early childhood I have been blessed with the ability to 'see.' Believe me, if everyone in our world was clairvoyant, the world might just be a better place by now.
Just imagine! No more hatred and cruelty, no more greed and violence, and no more people stepping on their neighbors for various selfish reasons. More love, more peace, and more joy for everyone. If everyone could see the things that I sometimes see, I think people would be more concerned with elevating their spiritual growth and fulfilling their soul purpose.
I remember the first time seeing spirit. I was a little girl and did not comprehend what was happening? They were there, but also not. I could kind of see through them? Confused and frightened, I immediately ran to my mother. Her answer to me was: "No need to be scared. Don't pay too much attention to it, Gabby. Everyone in the family sees these things. They will not hurt you."
Since that day I have always felt very privileged and blessed to be able to 'see' spirit.
Over the years years I have also seen my guardian angel, who really looks like an ethereal being from a painting. The most beautiful colors and breathtaking light emanates from my angel. I remember thinking is it a man or a woman? It was truly magical and comforting. Angels are very real.