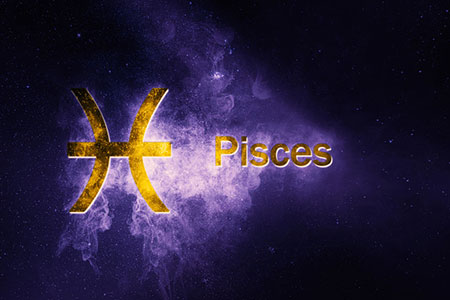 The New Moon in Pisces today offers us the chance to get in touch with out creative side and enhance our intuitive gifts.
Pisces is the zodiac sign of fluidity, inspiration, sensitivity, perception, softness, and going within. This cycle gives us the opportunity to connect with spirit and trust in the mysteries of life, without over analyzing every detail.
Going with the flow and patience is the key to thriving during this month's New Moon. Since Pisces ends the zodiac wheel, it is a wonderful transit to release and tie up any loose ends, before the Aries New Moon next month.
Pisces is a water sign. So, staying hydrated, getting in touch with our deeper emotions and beautifying our physical bodies will create lovely results moving forward.
The shadow side of Pisces involves being too passive, self-defeating, over-indulgent, having a victim mentality, lacking focus, addictive behavior and holding onto unhealthy situations or people who are toxic.
Pisces often times has dualistic tendencies in extreme, which means that it will be vital to question anything that is out of balance and correct it. These changes don't necessarily have to happen overnight, but acknowledging them now will allow you to heal whatever is holding you back from living your best life.