bitterness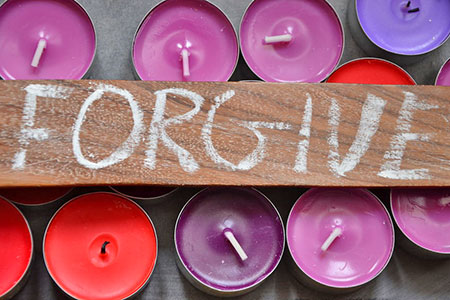 How can we possibly reconcile the feelings of anger and betrayal with a need to forgive? Are we compromising our integrity in doing so?
Forgiveness can seem like an impossibility… but it doesn't have to be. It's really one of the few things in life that really matters, whether it means forgiving ourselves, or someone else. It is said that allowing someone to continuously upset you, is to allow them to 'live rent-free inside your mind.'
Others hurt us all the time. Holding on to this hurt for long periods of time can damage us physically and psychologically. And then there are those 'little things'… like someone cutting you off in traffic, or forgetting an important date.
One thing forgiveness does not do, is make us forget the source of the pain. What it does is allow a reconciliation with what happened, and allows us to move on in a productive way. When you were a child, perhaps you got hurt with a hot stove burner or electrical outlet. You didn't (hopefully) spend the rest of your life being angry at stoves or electrical outlets! This is basically how forgiveness also works. We can acknowledge that someone or something caused us to hurt, and be aware of how that happened, but still move past it and get on with our lives.
Holding on to anger and bitterness will color all your relationships, until you learn to forgive and let go. If, for example, you ended a toxic relationship and decided to start dating again, you might not be able to fully trust, because of the possibility of reliving that pain. A truly intimate relationship will never happen without forgiveness.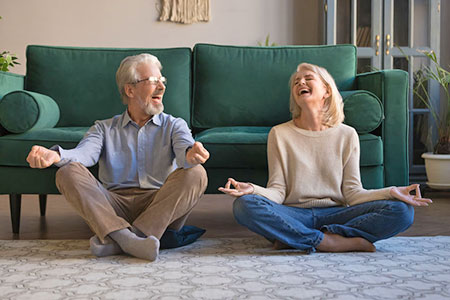 I have a client who used to be extremely depressed. I recommend she speak to a therapist or counselor instead, because I felt that is exactly what she needed at the time. She had been harboring a lot of bitterness, grief, sadness, anger and other toxic negative emotions for a very long time. She needed professional help that I felt was beyond my scope of expertise.
So, she found a therapist and went for counseling, but months later she told me that the only thing she felt she accomplished was her spending thousands of dollars on help she never really received. She had still found no relief from her deep distress.
She had been bitter for a long time. While raising her children and attending church, her husband would cheat on her. She also worked the entire time the children were young, until they graduated. Meanwhile, he would leave on 'business trips' to go and gamble away their hard-earned livelihood, and spend time with other women. Then one day, he met someone he wanted to marry. So, they divorced and he moved far away to be with his new wife. He was a narcissist.
Her sadness and grief was also due to the loss of her mother, whom she had taken care of for 20 years after her father passed. She sacrificed a lot to dedicate herself to serving her mother's needs. During this time she had no notion of self-care. She suffered on all levels: emotionally, physically, spiritually. She even gave up going to church. She was slowly dying inside and didn't even know who she was anymore.