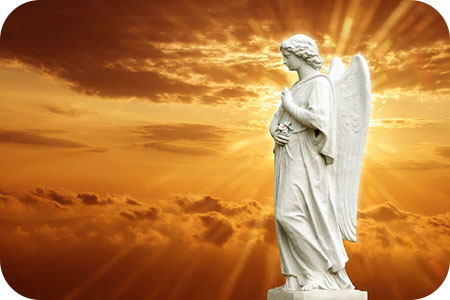 Often referred to as the 'Angel of Beauty' or 'God's Beauty,'  Archangel Jophiel can help to bring some gorgeousness into your life! She does this by helping you think beautiful thoughts which, in turn, helps to develop a beautiful soul.
Therefore, should you find that you suddenly recognize beauty in the world around you, or spontaneously find ideas as to how to create some beauty in your own life, then it may well be that Archangel Jophiel is close by to help you to enjoy a more beautiful life.
As she is the Angel of Beauty, Jophiel's energy is deeply feminine. Her main objective is to help turn any of your negative thoughts and feelings into beautiful ones. Jophiel does this by helping you to think positively about your life and your environment. Indeed, she can help to fill your heart with sheer gratitude, happiness and love, and will assist you in the art of self-care, so that you cannot only help but beautify yourself, but also help others do the same.
That said, as much as Archangel Jophiel is an asset in creating outer beauty, such as achieving a lovely skin, hair and physique, equally she can help make you beautiful on the inside too. She is also a valuable ally with regards to beautifying your home environment.