angel cards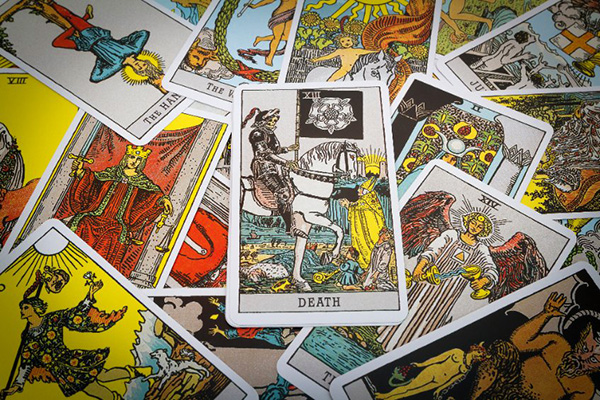 Each psychic reader has their favorite tools, and what suits one reader does not necessarily work well for another. In all my years as a professional psychic, angel oracle cards have always been my primary divination tool of choice. Nevertheless, I am also well-versed in reading the Tarot. Surprisingly, I have had a few clients over the years who have asked me not to use the Tarot for their readings, often because they feel uncomfortable with, and even fearful of some the occult symbols and imagery found in traditional Tarot decks.
In fact, just recently I had a very worried lady contact me about a Tarot reading she tried to do for herself. She attempted a four-card spread, and three of the cards she pulled now had her very worried: The Devil, Death and The Hanged Man. She was very anxious what this might mean and begged me to help her make sense of it all.
She confessed that she had considered reshuffling the cards and starting over, but I advised her against this. It is not at all wise to try and make a reading 'fit' simply because you don't like the cards you drew. Instead, one needs to look at what the original cards are conveying.
I also explained to her that it is essential to consider the order in which the cards fall in a spread, as it often reveals a narrative or pattern of events. Furthermore, Tarot cards are directive, not simply predictive. The cards point us in the right direction or reveal the best path to take to arrive at a desired destination, and achieve the best possible outcome.
I then helped her to interpret her four-card reading as follows: