How To Get More From Your Psychic Reading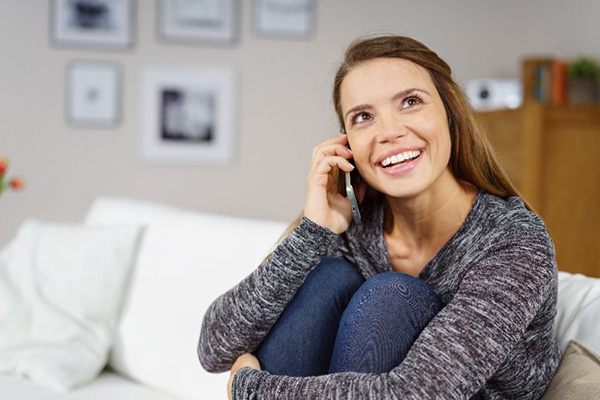 I can't count the number of times I have been consulting with someone who says, "I'm so confused, I'm hearing so many different answers from different psychics, I don't know what to believe anymore."
First and foremost, remember that different psychics have different methods of reading. Depending upon the psychic and the reading method used, different aspects of the situation will be revealed. You can clarify the information that is coming forth very simply by asking a direct, specific question. After all, it is your time and your money.
When you ask a specific question it allows the psychics to focus on that particular energy. If you are not clear about your goals for the psychic reading, then all the significant energy affecting your life at that moment comes to the surface. The question that is most important may just get lost and go unanswered among all the other information comes through.
You shouldn't have to go into great detail with the psychic. Asking a clear question is very different from feeding your psychic information. If the reading is on track the psychic will be able to pick up on details or aspects that will verify for you that the right person, place or situation is being brought forward. If this isn't happening, or your instincts tell you the connection is not good, then stop the reading. Psychics are either linked in and on target, or we are not.
Having said that, remember that most of us have had more than one relationship in our lives and for many, more than one significant relationship. The heart remembers them all and holds them for us to remember, learn and grow from. Sometimes in a reading a past relationship will come up, because it has great bearing on the current relationship. If there is still resentment, fear, or hurt, or we haven't completely let go of the past, this energy tends to come up in the reading.
It is important that relevant information come forward pertaining to your question, so that you can see how your past is affecting your present. This is true of business relationships, career, finances, family and romance.
Seeking clarity is seeking connection with the universe. To connect is to understand; to be clear is to be enlightened ~ Annie Zalezsak
Secondly, be open to the truth. The truth isn't always easy to hear, but professional, reputable psychic will always deliver it with compassion, concern and respect for your feelings. If you are simply wanting someone to tell you what you want to hear, then I encourage you to wait until your heart is ready for that truth. When we are in great pain, or in the early stages of a painful breakup, a good reading can offer clarity, comfort, encouragement and shed light on the happiness that is waiting for us on the other side of the temporary pain.
Finally, remember that energy is fluid. We as human beings are constantly changing. Free will exists and this means that we have the right to make different choices and decisions in every moment. A good reading will pick up on the energy of the past, what is going on right now, the strength of that energy, and what the current trajectory of that energy is. It will reveal the good, along with the not so good, and give you a forecast that allows you to make the best free will choices and decisions for you.
Remember also that none of us can control the free will of another individual. Attempting to do so never turns out well. I've had many clients ask me, "How do I get him to do what I want?" The fact is, the more we try to control another person's free will, or the more desperate we are, that very energy will act like a repellent and push the person or desire further from us. If we are open to receive, a psychic reading can help us to be focused, to have clear goals, to know and honor the truth of our hearts, and reinforce for us the future we deserve.

About The Author: Angelic Heights

Empathic, intuitive, psychic from a very young age, Angelic Heights (Gail) learned well the importance of using her gifts for the highest good. Marriage and a career in the paralegal field occupied her until her early 30's. Accurate, compassionate and direct, her focus now is entirely on enlightening, uplifting, inspiring and guiding those who seek her counsel. Get a reading right now with her at PsychicAccess.com