Archive for the 'Lifestyle' Category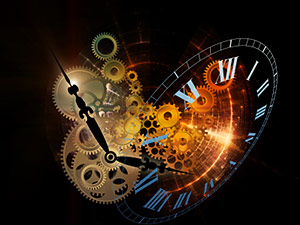 Delay is sometimes more important than we realize. We often berate ourselves for not doing something on time, perhaps it's not going to visit someone, or not picking up the telephone to make a call to someone who might feel better just knowing that we care, but there are always reasons for delays.
Very often we can't see it, but there's a plan at work in our lives and the lives of every individual on this planet. When we try to force things to happen, they often don't do the good that we anticipated they would. This is because there is a perfect time for everything, and in our eagerness to think that we're important we can ignore subtle clues that the universe is giving us. Think back on your life. Very often, when you have kept postponing doing something, or something hasn't happened in what you might have considered to be the 'right' time, it has worked out perfectly anyway! In fact, probably more perfectly than you could have imagined. Read the rest of this entry »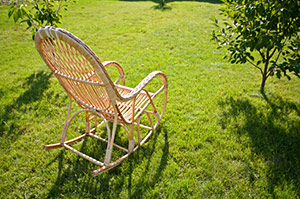 As a professional psychic I go through many calls a day. Each and every client has a need for guidance and a light to shine on the path they are on. Some wander off their path and are confused and upset. Others have problems of the heart and soul, and reach out desperately for guidance and comfort. Some I cry with, some I laugh with. Each client is different and unique.
Certain days, at the end of a shift, I am so exhausted on a mental level. I receive information in 'flashes' and they come fast and furious. It's hard sometimes to gather all the information coming through and relay it to the client. But there is a place I go to, no run to, for the serenity and comfort that helps me offer the best readings I can. That place is my rocking chair! Read the rest of this entry »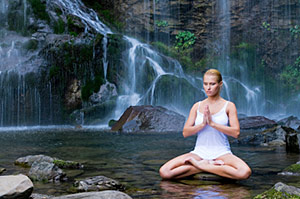 I have been practicing meditation for 34 years. Falling into a state of meditation is now a habit; I can now leave the world of conscious thought for a very short period of time and become refreshed. If I lie down, or even sit in the right mindset, I find myself transported to a place of absolute inner peace.
Meditation is not a religious activity; it is instead a listening activity. I was taught to let go of all thought. "No mind," is what my Renzi Zen Buddhist teacher called the practice. It has become a 'letting go' of the thousands of thoughts passing through my brain every day. We have all heard the saying, "Let go and let God." I often wonder how any of us can even hear God. Read the rest of this entry »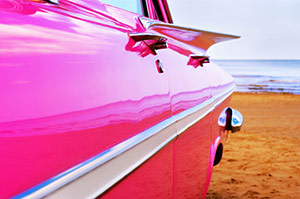 So, by now, if you are a regular reader of my blogs, you've become acquainted with my bipolar mom who is great 75% of the time. You would also know that I am a psychic reader of great faith, and a couple months ago I wrote blogs about both my mom, as well as my plan to manifest a new car for myself. I am pleased to share with you, dear reader, that I have achieved success!
But how, you say. What happened, you ask. I don't know how it happened, but it did.
While I love my mom tremendously, when she takes a ride on the bipolar train, I step back for a week or two and let her work through it. So, it just was the case a month or so after I wrote that blog, she went on a tear again and I backed way up. I had no choice, because you cannot reason with the unreasonable, and as anyone knows who is familiar with the highs and lows that mental disorders can bring, sometimes it is best to live to fight another day. Always pick your battles carefully. Read the rest of this entry »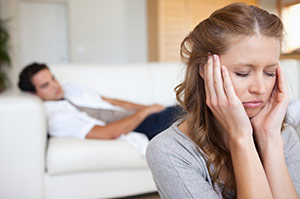 My ex was actually a very good empath. I never knew this. I knew him well, but I had no idea that our thoughts were bouncing back and forth between each other. He at first, had no interest in the spiritual, but upon watching me work, he became interested.  Then he actually became aware of empathy. I used him as a research tool, and he would occasionally call me and ask me if I was thinking of him, if I needed anything.
Awareness is the key to telepathy and empathy, or any psychic work. We all pick up thoughts, have visions or have psychic impressions or dreams, but we are unskilled in picking them up, and usually uncertain as to what they mean. Read the rest of this entry »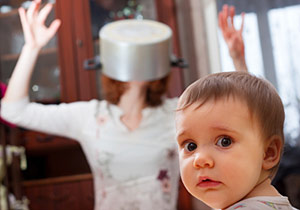 You've reached a point in your life where you have thought about having children. Chances are, you have already passed other milestones in your life, such as finishing your career and getting married, and you see having children as the next logical step.
Forget the fact that children are expensive. Keep in mind how much you make at your career per year. Children cost around $250,000 to raise over a lifetime. Divide that by 18 years and you get $13,888.88 per child per year.
It adds up pretty quickly if you have more than just one child, and can quickly put a strain on your already fragile finances.  With the current divorce rate at around 50%, never assume that you and your spouse will be together forever to help split the expenses. Read the rest of this entry »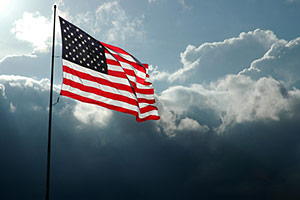 The recent events in Boston really is a horrible reality. After the September 11 attacks, I felt like we were more on our guard to be careful here in the USA. I felt protected by our armed forces.
The first year anniversary of 9/11 I will never forget. I was taking my evening walk, and all of a sudden I heard like a rumbling like thunder. I said, "Gee, it doesn't really look like rain coming," but the rumbling grew louder, and louder. And then I saw the V-formation of the US Air Force fighter jets. They were low in the sky, they passed over me. I became pretty emotional and started to cry. It was not a sad cry, I was just so taken by it all. It may sound corny, but at that moment I felt so proud to be an American, and to be living in the USA. Read the rest of this entry »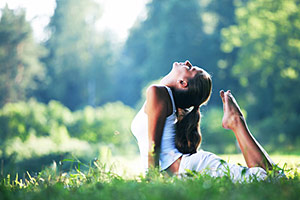 During my psychic readings one question pops up often: how do you keep stress and anxiety to where it is not affecting your personal or professional life.
One of my favorite techniques for stress reduction is Yoga. This form of 'exercise' originated in India and has greatly increased in popularity all over the world in recent years. It's great exercise for your body, and your mind. Keeping a healthy body improves holistic health and reduces stress and anxiety in your life.
Yoga can be done just about anywhere, even in small spaces. All you need is comfortable clothing and a mat to stretch out on. Add a relaxing environment and music, and you're set! Start slowly, working up to what is comfortable for you. This is key. Yoga can be very enjoyable and something to look forward to if it is performed with care and dedication. Read the rest of this entry »