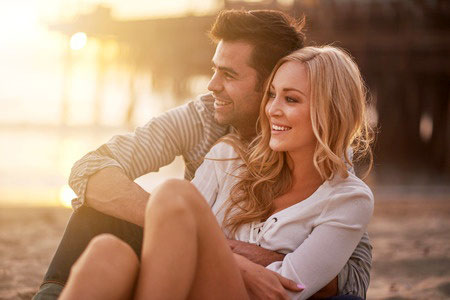 Why is it that some relationships are successful, and some are not? When you fall in love your hope is obviously that it will last forever. There is nothing worse than falling for someone, only to end up heartbroken and confused about what had gone wrong, and wondering how you can go back to the way things used to be.
So, the question is, how do some relationships manage to last and stay so strong? I believe it begins with the simple things, like how we greet each other every day, for example. Making the effort to kiss our partner hello and goodbye every time we leave and arrive, is a thoughtfulness that can go a long, long way. It keeps the flame of intimacy burning so much stronger. We should also learn to say "I love you" without any restraints. Those three little words mean so much.
Sometimes of course there will be arguments in a relationship. Developing healthy conflict management skills is therefore essential. We might hit a nerve with each other, but just because we're mad does not mean we don't love each other. Every fight does not mean that your relationship is over. Any couple that goes the distance can rise above fights and realize what's most important.