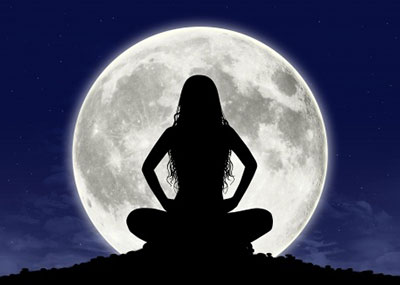 The moon may have a somewhat modest appearance, but it has a strong influence, both physically and mentally, on us human beings. When the Moon is full, some people tend to experience poor sleep, for example, and children may be noisier than usual.
The Moon is a feminine energy and therefore she hides, shines, waxes and wanes, and we all sense her influence, be that on a conscious or an unconscious level. But one can dance to the tune of the Moon and so experience all the energy and harmony it can bring.
So, how exactly does the Moon have the effect that it does? Read the rest of this entry »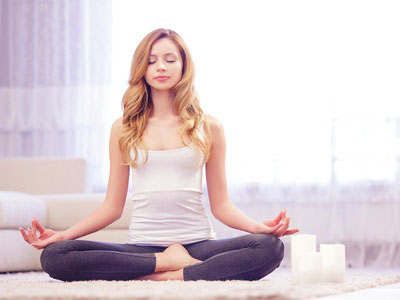 I believe most people are born with the ability to sense what is going on in the present moment, and also what will happen in the future. Conditioning from how we were raised, past relationships, or religion, can often times suppress our psychic gifts because we are told it is 'evil' or wrong.
In order to reconnect with those parts of yourself there are activities and exercises you can do to reawaken your intuition. For me, I started by writing down my dreams, as well as thoughts and feelings I had about a person or situation. Using these notes I would make observations on the accuracy of my perceptions and predictions. Read the rest of this entry »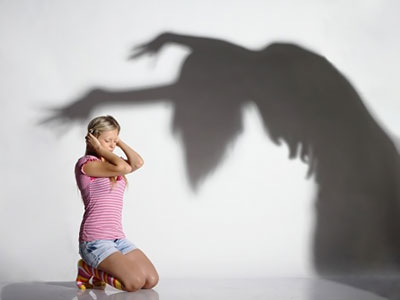 When I read for a client, I am not just reading their energy, but I am also reading the energy of their loved ones, co-workers, friends, their home environment, as well as their work environment and community. During a psychic reading in can become evident, for example, that the home environment is toxic, stagnant, or energetically polluted, which has a negative effect on my client.
This pollution is not always metaphysical in origin. Sometimes it is caused by a physical contaminant. For example, it can be a mildew issue, which will make me smell mold and sense moisture, like a smothering humid feeling, or see black mildew spots on a psychic level. The toxicity can also be due to a leak of actual chemicals, bugs or something else that has become a threat to the client's health. Read the rest of this entry »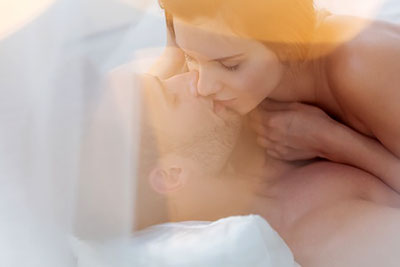 I have been teaching White Tantric Yoga for 15 years. The premise of White Tantric Yoga, is to unite two people together. It is also designed to connect each person the to the Divine, as well as to connect each individual's sexuality to their spirituality.
Our sexuality is linked to the second chakra. The color is orange. It is located just below the navel point. It is also connected to our creativity. If you are a dancer, an artist, a musician, or a poet, this is where that vibrant creative energy comes from. If there is any sexual trauma in this area, it can block creative energy, block the ability to connect your sexuality and your spirituality, created physical issues with the sex organs and can create depression and anxiety. Read the rest of this entry »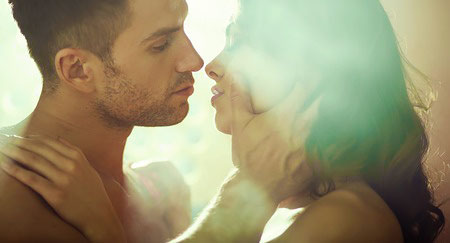 I have been teaching White Tantric Yoga for 15 years. It is based on the Kama Sutra, or the Kama Sutra is based on White Tantric Yoga. I incorporate these teachings in my partner workshops and find it to be a great way to lure men into the class! These teachings are not pornographic or about teaching wild sexual positions. It is actually the opposite. It is in fact designed to remove those things from our lives that disconnect our sexuality from our spirituality, such as porn, perversion, control, violence and infidelity. Read the rest of this entry »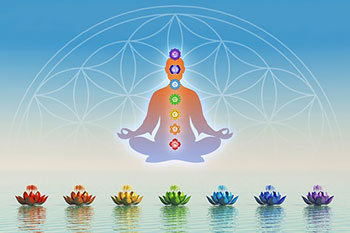 We are very affected by the colors in our homes, work environment and by the colors of food we eat and the colors we wear. Color permeates our very existence.
In Kundalini yoga, it is the tradition that teachers wear white outfits made of natural fibers, with a white covering over their heads. Just like the color white deflects the sun and black absorbs it, white also deflects negativity and the color black attracts and absorbs it.
Teaching Kundalini can attract students who are very evolved, and also many who are really struggling and sometimes even emotionally unstable. Wearing white can protect a teacher from the negative energy that may emanate from a person in class and is sometimes directed toward, or projected onto the teacher. Read the rest of this entry »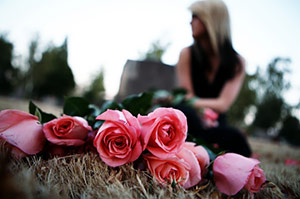 Every one of us deals with loss at some point in our lives. A family member, a friend, even our beloved pets. We may be angry or depressed long after the loss occurs, and ask ourselves why it happened. As we work through the stages of grief, keeping a sense of spirituality is essential.
It's natural to ask our higher power for answers. We have to keep the lines of communication open. In doing so, we work through our grief and learn more about ourselves. This is called "soulwork," or "soul-searching." It should not be confused with connecting to our loved ones on the other side, though this may be part of the journey. Expressing grief is the most important thing we can do. Read the rest of this entry »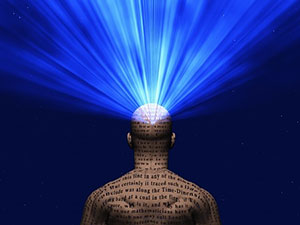 I have been teaching memory classes for 15 years based on my practice of Yoga. There are many yogic techniques that can help improve and protect our memory.
The most powerful tool for memory is the spine. There is a spinal fluid that runs up the spine and feeds the brain. It brings oxygen, blood and nutrients to the brain. When the spine becomes restricted and tight, and is not properly stretched, worked and used, it restricts the flow of these nutrients to the brain. This causes memory loss.
I believe this is why many people who have had back injuries report to me that they also have noticed problems with their focus, concentration and memory. This is also why people who practice Yoga claim to have improved their focus, concentration and memory. The movement and strengthening of the spine is emphasized in Yoga. I also believe the movement in Yoga stimulates the Kundalini energy that moves up the spine, and that also improves memory. Read the rest of this entry »