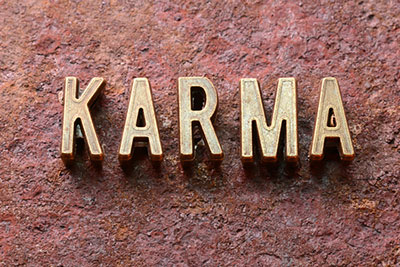 Karma is a tricky word to define. And no, it doesn't mean 'revenge' or 'payback!' In the simplest sense, karma is energy. We get back what we put forth. Or, to paraphrase Mahatma Gandhi, we become the product of our thoughts. And, like other forces at work in the Universe, karma follows a set of basic laws:
Great Law – We reap what we sow, every cause is related to an equal cause.
Law of Creation – Our intentions and desires are related. In other words, God helps those who help themselves.
Law of Humility – It is what it is. We must first address the root of our issues and accept things at face value, before we begin to change. Read the rest of this entry »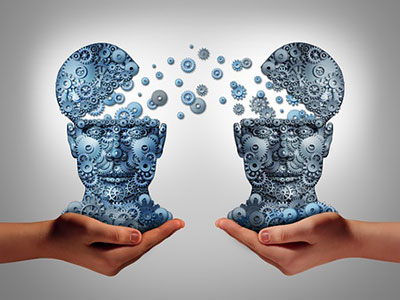 What is the point of being able to deliver a telepathic message when the effort to deliver it can be obscured by the very person's intent? What I have noticed is that an unusually high number of people are now becoming more telepathic, which is causing them great concern, and is confusing to them. This is leaving me with the notion of the difference between true thoughts, fleeting thoughts and true empathy, which in itself can also be fleeting.
If this is indeed true, what I have noticed is the same propensity of people to thought-obscure as they can thought-communicate. So, in other words, you can notice the same patterns or types of persons who lie, even when they 'think to you' ideas as they can talk to you in real life. This can be frustrating. Just because someone is sending you a thought or complete idea doth not make it true. You need time to evaluate it. Read the rest of this entry »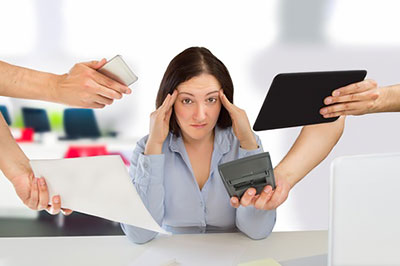 I was busy getting ready to go out and feeling harried, as if what I had to do was so very important! But it was my perspective that was distorted and incorrect. Sensing this, I decided to sit down and take a moment. I wanted to get into alignment, before I got behind the wheel, as I had promised myself I would never rush in traffic. The rushed feeling triggered another feeling to put myself in check.
So, sitting down, I had a vision of my Grandpa. He came into focus for only a few seconds, but his visit to me seemed to last much longer. Time is different on the other side and we perceive it differently. Read the rest of this entry »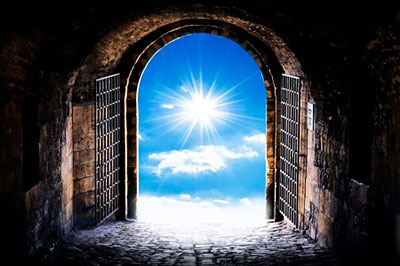 Dreams represent messages from the unconscious to reveal our innermost psyche — that which is not known or acknowledged by our conscious self. Dreams are windows to the unconscious, the intuitive part of ourselves. Carl Jung calls this "the shadow."
According to Jung, the shadow represents non-thought the conscious thought process does not wish to acknowledge. For example, many people have dreams that foretell of events, but consciously it may be too painful or threatening for them to consciously consider. The shadow-self thus protects us, until the message becomes too powerful and breaks through in a dream. Read the rest of this entry »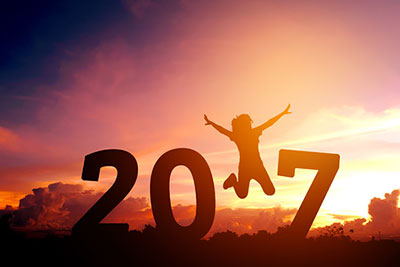 Your energy is best spent this week focusing on rejuvenating yourself. For as you rediscover those things in your life that brought passion and joy, you will begin experiencing life as it were meant to be. Free of worry, fear and delusions that sabotage your best efforts.
Think about rebirth for a moment and all that it implies: wonder, curiosity, fresh starts, clean slate, innocence, freedom and so much more. Your life may have been riddled with unfortunate events, or experiences that have been less than desirable for you (on our end we see only opportunities for growth, but we shall not quibble with you here) but it is time now to dust yourself off. Read the rest of this entry »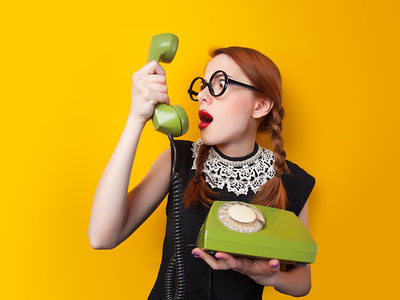 Many psychics tell people what they want to hear. Some do this because they are frauds, some do this because they want to be loved and admired by another person, and some because they are not very talented, or they just want to get you to come back and spend more money. It is hard to find  honest, reputable psychics, just like it is hard to find a great car mechanic, or lawyer.
I have been told, "You're wrong!" Or, "I don't agree with you." I typically get these responses from people when I tell them something they do not want to hear in a psychic reading.
For example, I told someone they had an Ancestral Spirit present helping them, who is Russian military. "Oh no, I am Scot-Irish," said she irately. She did call back months later to confirm that after some research she discovered she did indeed have Russian military in her background. Read the rest of this entry »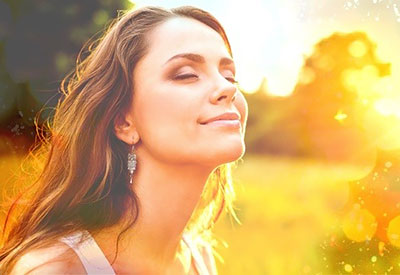 Peace is only attainable from within. Many souls go through life chasing what they think is the elusive dream of peace. They are searching outside themselves for things or people that will bring calm and balance into their lives.
Stop, look inside, there is no person and no material object that will bring you the peace which you seek. Take some time to understand that if you have a discontented soul, no outside source will heal that wound. It has taken me years to understand this concept myself. Empaths have an especially hard time reconciling with the outside world – feeling deeply can be both a super power and ones Achilles heel.
Healing your soul and becoming at peace with yourself is the most important journey you will ever embark on. It means being honest with yourself and not trying to be with or agree with others, when your very own soul is screaming no.  Listen, release, accept, and be. Read the rest of this entry »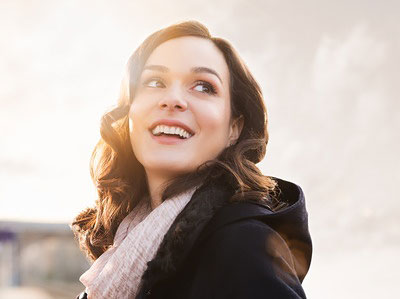 Your energy is best spent standing up for yourself and being seen. No more cowering in the corner or hiding under the covers. It's time to throw yourself in with both feet and fully live your truth.
The energy that is moving through now is about strength, courage and conviction. Standing in your power never felt so good. There is no more guilt, no more 'should haves.' Only receiving of the inspiration you've asked for, and Divine execution.
Love is your middle name, or your first, if you are truly ready to rise up and glow. For choosing to glow means action and assertion. No more playing small. The world needs your gifts and they need them now, or yesterday actually. There is an urgency to our message today, as we cannot say it strongly and loudly enough. The time is now. Read the rest of this entry »