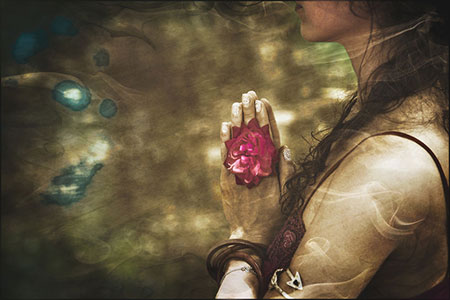 As a woman and mother, I have questions about things happening in my world. As an intuitive empath, I receive questions that others have about things happening in their world. A recent experience sums up what I consider to be the most reliable source of inner wisdom, and where answers can be accessed by all of us.
I was awake one night with the energetic sensation of a specific situation permeating my experience. I could feel the energy in each expansion of my chest, as I inhaled. It filled my every breath, my every sense. My mind questioned, but I heard the guiding whisper of God in my soul say, "The real world is in the heart."
There are spiritual dimensions of reality that are deeper, finer, subtler, more substantial than what is evident on the surface in the physical world. The door that opens to them is within the heart. There is truly more than meets the eye.
This realization reminded me of the illustration plates in the anatomy section of my parents' encyclopedia, which fascinated me when I was a child. It wasn't the human body per se that so intrigued me; it was the way the transparencies overlaid one another to form the whole picture.
At the top of them all was the skin, creating a picture of a human the way I was accustomed to see. As I turned the first page, I got a glimpse of something I had felt but never seen directly before with my eye, namely muscles. Page by page continuously showed deeper levels of anatomy beneath the surface, including the circulatory system, organs, and skeleton.