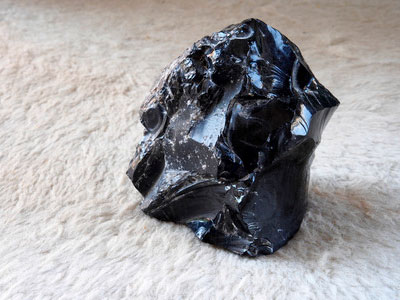 I remember when first I came into contact with Apache Tears, a kind of Obsidian, when I was just a child. I loved it! Its translucent quality was captivating. At the time I did not know the metaphysical properties of this stone; all I knew was that it had a dream-like quality to it.
Obsidian is molten lava that has cooled very quickly. It is a type of volcanic glass and it is found worldwide. The ancient Aztecs made flat mirrors from Obsidian for use in divination. Obsidian may open a person to the gift of prophecy. Legend has it that Dr. Dee, a great mage and alchemist, hired by Queen Elizabeth I, may have used an Obsidian mirror in lessons of scrying. Read the rest of this entry »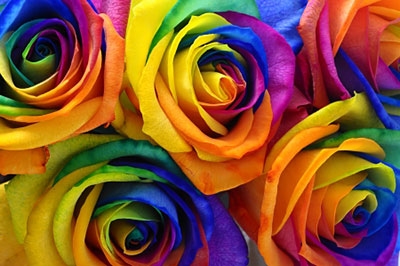 I have great faith in the emotional healing power of plants, their oils and how they can have a powerful effect on your well-being. The amazing healing properties of flowers, in particular, can be used to activate our body's energy centers, otherwise known as the chakras.
Root Chakra
Known as Muladhara, you will find this particular chakra at your spine's base. Consider it, if you would, the very plug that connects you to the life force of the Earth herself and assists you to remain grounded. When this chakra is in balance, you should feel secure and stable. Should it become imbalanced, however, you may feel somewhat stuck (or lost) in life and find yourself focusing on subjects that do not serve your greatest interests. Read the rest of this entry »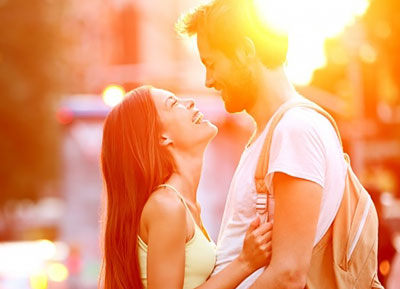 Unless one is already with their soulmate, this subject seems to be foremost on people's minds. It doesn't seem to matter if you are a male or a female. Everyone seems to be searching for a soulmate.
The key word here is searching. You can search for years and never find your soulmate, and yet just as you are looking for them, they are looking for you. What is wrong with this picture? Why do soulmates seem to be so difficult to find?
We ask ourselves, "Did I make a wrong turn in life somewhere and somehow missed them? Have I been too focused on work or just surviving and tuned them out? Did I meet them and not recognize them for who they were? Am I not as ready as I think I am to truly find love? Is there really such a thing as a true love soulmate? Have I been wasting my time trying to find that special someone?" Read the rest of this entry »
Apache Tears
These stones are said to bring good luck to those possessing them. They also block negativity and negative energy. Black obsidian is a powerful meditation stone. Apache tears brings any dysfunctions, sadness, depression and anger to the surface. It brings up anything blocking you and helps you remove those blocks to help create the life you want. It is the stone of the subconscious and it dissolves suppressed negative patterns and purifies them. This stone brings to light that which is hidden from the conscious mind. If you feel you are being used or abused, or someone has power over you, this is a great stone to wear when around that person. It will help block their negative hold on you, and empower you. Read the rest of this entry »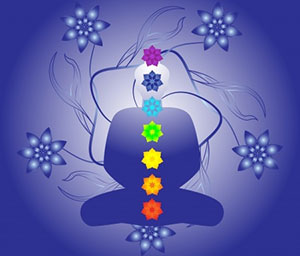 The sixth chakra, or Ajna is located at the brow, right between the two physical eyes. It is symbolized by a lotus with two petals.
The animal totem of the sixth chakra is the black antelope or black panther. The musical note that resonates with this chakra is "A". This is considered the intuition chakra and it is also referred to as the Third Eye.
It rules the sinuses, optic nerve, eyes, forehead and the frontal lobe of the brain. Its corresponding gland is the pineal gland.
The color for this chakra is a deep indigo. Foods to stimulate this chakra include Eggplant, blackberries, red cabbage.
Physically, Ajna deals with vision. Emotionally it deals with clarity on an intuitive level and mentally with visual consciousness. Spiritually it deals with compassion, empathy, foresight and psychic ability. Empaths, mediums, psychics, and intuitives usually have a very developed and open sixth chakra. Read the rest of this entry »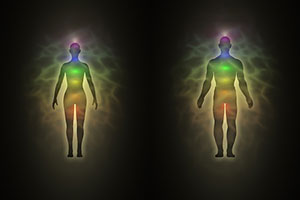 The first time I had an aura and chakra scan done, I caused quite a bit of bewilderment for the practitioner.
My wife and I went to a psychic convention in downtown Columbus, Ohio, where they had several booths and stalls set-up offering a variety of metaphysical services and products. It is here that I had the opportunity to try out the Aura Chakra Resonanz Imaging system. This computerized system uses biofeedback sensors to capture the emotional and energy states displayed by your chakras and aura. It basically takes a photo of the energetic colors present in your energy field. Read the rest of this entry »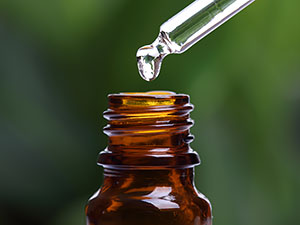 There are several spiritual uses for essential oils and scents.
Using Sandalwood, Patchouli, and Frankincense essential oils will help keep you grounded while meditating. You can use just one, or you can mix them together in equal parts, then just diffuse the oil according to your preference.
"Love Come To Me" oil is made with two parts Rose, or Rose Otto, and one part Lavender, Honeysuckle or Ylang Ylang. Use as you would in a diffuser, or as a perfume oil on pulse points. The Rose oil makes us feel more attractive, the Lavender, Honeysuckle or Yland Ylang helps give us confidence.
Using Rosemary, Peppermint, Lemon Grass, and Ginger will help in studying and memory retention. Use one, or a combination in equal parts. Dabbing a small amount on your third eye will enhance your ability to recall information later. Read the rest of this entry »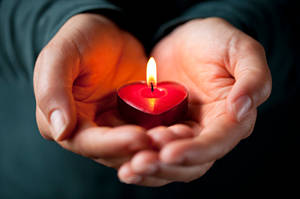 Although the difference is subtle, there is a fundamental difference between being 'psychic' as opposed to being 'intuitive'.
The term 'psychic' refers to having a special sensory system, better known as a psychic sensory system or chakratic sensory system.  This sensory ability enables you to 'get' or 'perceive' information. Much information can be derived through psychic perception.
Unfortunately, the shadow-side of having such a psychic sensory system is your potential entanglement with unwanted energy.  'Getting' information automatically implies that the source is outside yourself, and you are thus vulnerable to taking on what is not yours. You may also be exposed to out of balance power distortions. Read the rest of this entry »