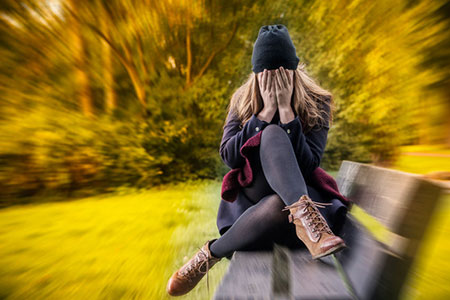 There are times when one may be feeling very serene, and completely at peace with ourselves and the world. One may even be feeling highly satisfied with the spiritual growth and personal healing you have accomplished thus far. Then, quite unexpectedly, you lose your sense of alignment. You suddenly feel 'disconnected' from the source of our being.
This feeling is especially triggered when one feels overwhelmed by life's responsibilities, or the constant demands of others. And once we slip into this negative state of mind, many deeply buried, unpleasant memories tend to emerge in our consciousness in the form of haunting 'flashbacks.'
I recently heard a friend referring to this experience as cognitive distortion. We can so easily begin to catastrophize, and expect the 'other shoe to drop,' once our anxiety level becomes this amplified. The mind is powerful and under these circumstances we tend to indulge in a lot of 'what if' thinking. The mind races, imagining all the worst case scenarios as potential outcomes.
This kind of catastrophic thinking typically takes our mind into two directions. Firstly, it puts a truly negative spin on the current situation. And secondly, it causes us to anticipate all the many, many things that could possibly go wrong in the future.
Polarized thinking is another problem for some of us. This thought pattern is when we only see things in terms of right or wrong, and this can  lead to setting unachievable standards for ourselves and others, as well as send our stress levels through the roof! Polarized thinking crops up when we find ourselves basing our hopes and expectations on, for example, getting that dream job, impressing other people, finding our soulmate, becoming famous, and so on.