Psychic Surgery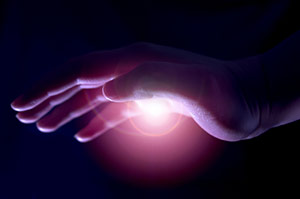 The subject of psychic surgery has always fascinated me. Although I have never personally witnessed this kind of procedure first hand, some 20 years ago I saw footage of a psychic surgeon in action in the Philippines. Despite the bad quality of the film, it really resonated as being genuine to me and not some parlor trick, as some skeptics would choose to view it.
The actual film I saw was presented in a small conference room of a local hotel by an enthusiastic spectator of the procedure, who brought back the footage from a trip he took to the Philippines. He explained how the skin of a patient is penetrated with this bare-handed psychic surgery through polarity, and that although it is based on energy and vibration, it originates from dimensions we don't, as yet, understand.
The art of healing comes from nature, not from the physician. Therefore the physician must start from nature, with an open mind ~ Philipus Aureolus Paracelsus
There would also have to be some divine intervention for the healing that takes place after a session with no scarring in sight. I recall our host also explaining how the psychic surgeons often worked on ridding patients of negative entities that had attached themselves to the person and their property. Such negative entities are believed to cause emotional and mental health problems.
During psychic surgery, patients claim they feel pulling and tugging as procedures are being performed, and even sense the damaged tissue or foreign bodies being removed. Some say they felt "cool liquid" entering their bodies. In some cases, the healers stance and voice change entirely as a spirit doctor takes complete control of the task at hand.
Psychic surgery in the Philippines has been documented as far back as the early 1800s. These psychic surgeons describe themselves as mediums; their spirit guides take over their physical bodies and channel healing energy into the patients. This form of trance mediumship enables the medium to carry out intricate surgical procedures and remove injured or damaged body parts without the use of anesthetic.
I've experienced several different healing methodologies over the years  – counseling, self-help seminars, and I've read a lot but none of them will work unless you really want to heal ~ Lindsay Wagner
Our host further explained that other forms of psychic surgery are also found in Brazil, but those spiritual healers use instruments like knives or scissors. He said that Brazilian psychic surgeons induce trance states by dancing energetically to the sound of percussion instruments and drums, whereas Philippine psychic surgeons are known to induce the trance state through soft chanting and prayer. Psychic surgeons know that most people have come to them as a last resort after exhausting all other avenues of healing.

About The Author: Shani

Shani is a qualified practitioner in Reiki, aromatherapy, reflexology, body spin, and animal telepathy who received psychic development training at the Arthur Findlay College of Psychic Research in England. A published writer, her articles and predictions have appeared in several respected magazines and on psychic websites, and she has read for many celebrities and even heads of state in Africa. Because of her empathy, people find it easy to connect with her. Every month, she attends a psychic circle and the information that comes through from Spirit never ceases to amaze everyone present. Though she was born in London, Shani has traveled the globe and has studied the art of African Mysticism, bringing her unique flavor to those seeking her incredible talents. What she has taken away from her many travels abroad, is that there is always a sort of longing clients have to be connected to the source of their being. Get a reading with Shani at PsychicAccess.com.


One Response to Psychic Surgery