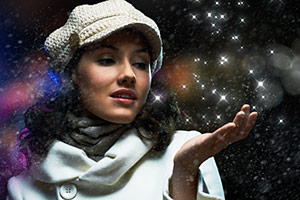 When I was very young I talked to people who were dead. I also knew things without being told, and I was interested in things that children, who grew up like I did, shouldn't be.  My mother's religion states that the patriarch of the home is also the spiritual leader of the home. To her that also meant that women do not have the right of divine prophecy.  My gifts and talents were not only not fostered, they were also frowned upon and I remember several instances when my mother or father would tell me I was being ridiculous and change the subject.
As a teen I began to study and practice Numerology, Astrology, Reflexology and Bio-feedback.  They were considered sciences by my family and therefore acceptable. These practices were therefore encouraged – apparently they made me a better, happier person. Read the rest of this entry »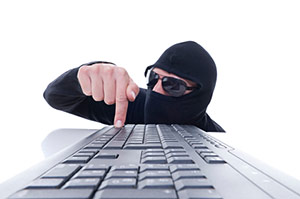 From 1979 to 1992, I had a mentor who taught me about karma. She made it clear that I was not going to ever find a place to hide from my behavior. My father must have had the same lessons when he was growing up, because he told me the same thing.
I cannot do certain things that are not in line with "Right Thought" or "Right Action." I simply cannot overcome that early training. Actually, I do not want to, yet, I see so many who seem fine with "cutting corners."
Sometimes, I feel like I am alone. It is as though I am swimming all alone in the ocean or running on a deserted road. I honestly have been looking for others who were raised like I was raised, those who believe what I believe, among the young and restless, as well as the old and angry. Too often I ask. "Where are they who honor karma?" Read the rest of this entry »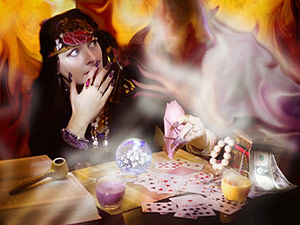 As a psychic it is not easy to find the right psychic to read for me. Like many psychics, I can do readings for others, but I can't read for myself. But trying to find the right psychic for me is like buying a car or a house – it is a process and a challenge!
Just like a house or a car, you look for a psychic who offers you certain special features that will suit your unique needs. There are so many psychics out there, who do you choose from?
When I was younger I needed the guidance of a good psychic from time to time for my love life. This was before the Internet. I remember deciding to take a bike ride on my 18x speed to find a psychic. Along the way I noticed a lady was moving in to a new psychic store, and she already had her sign out, before she was completely moved in. So, I decided to stop and talk to her, and she seemed really nice. Read the rest of this entry »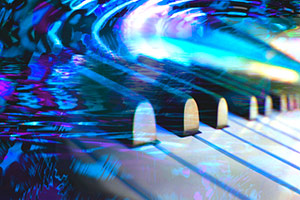 I've always loved music. Besides being soothing and an all round mood and energy shifter, it's been used to communicate with others since the dawn of time. I will frequently get a song in my head in two specific ways: some are from my mother; and those that are not from my mother. The 'mom songs' are Sunday school songs, the "not from mom' songs include everything else.
Popeye the Sailor sang a song, "I love to go swimming, with bowlegged women, and swim between their knees". One day I woke up to that song in my head and couldn't figure out who, why or what? I kept coming up blank. I knew that I knew the song from the past, but I couldn't remember exactly where I knew it from. Read the rest of this entry »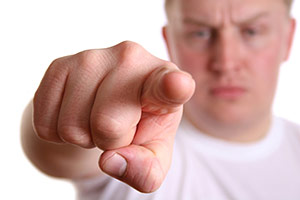 Why do people judge others? Have you ever walked down the street and someone would give you a weird look? Have you ever been in a store and someone would discuss you behind your back?
The reason I feel the need to be bring this up is because I get many calls on a daily basis where a client would tell me how someone has judged them or said something to hurt their feelings.
A week ago I had a caller who was upset, because the person who judged her believed that he can walk on water, and whatever he does in life… he is better than others. I felt bad for my client and I told her that she is better than what this man was telling her. He was trying to push her buttons. I feel when someone puts another person down by judging them, it is because they are trying to make themselves feel better. Read the rest of this entry »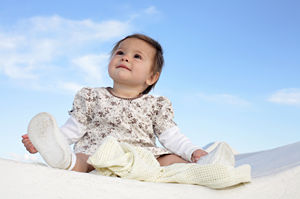 When I was very young I already had the ability to sense, feel and know things were going to happen before they did.
I had many paranormal experiences as a child. I felt I could speak to animals and I had dreams about future events that came true. I remember specific dreams of numbers that came in the lottery the next day. I was only five at the time, who knows about the lottery at that age?
How can you determine if your own child has psychic abilities? If a child shows signs of great knowledge beyond their years, if a child can sense what will happen before it does, or recognizes a place but has never been there, then you should pay careful attention.
If you have noticed your child speaking to imaginary friends or looking off into areas where there is nothing there are also signs of your child having a sixth sense, or psychic ability. Read the rest of this entry »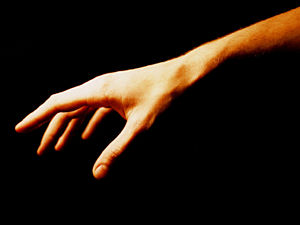 Have you ever hugged someone and immediately became uncomfortable? Have you been introduced to someone new, shook their hand and felt your skin crawl? Have you held an antique and suddenly felt warm, comforted and happy? Any of these signs can be your natural intuition, but it also could be something more.
Psychometry is the process of obtaining extra sensory information or impressions from touching a person or an object. The term psychometry comes from the Greek words psyche (soul) and metron (measure) meaning measuring of the soul. Psychometry is sometimes confused with the field of Psychometrics, which is a technique of psychological measurement that aims to measure and assess human personality traits, abilities, and attitudes. Read the rest of this entry »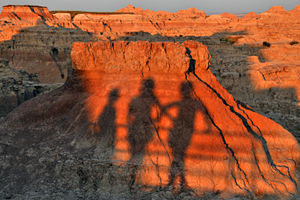 I communicate with the long-dead, noble spirits of the Native Americans, whose sacred spirits reside in the mountains of Arizona. If you have ever seen a silhouette of a face on a mountain side, or heard a whisper of ancient wisdom while deep in the rugged terrain of the high country, you may understand this.
It all started when I moved to Arizona many years ago. The area in which I live is a valley surrounded by mountains. I began to see silhouettes of the faces of Native American chiefs, warriors, princesses, healers, and wise men and women, on the mountain faces and mountain tops wherever I went. It was more than just a strange occurrence; it was a paranormal phenomenon that drew in all my senses. Read the rest of this entry »