earth angel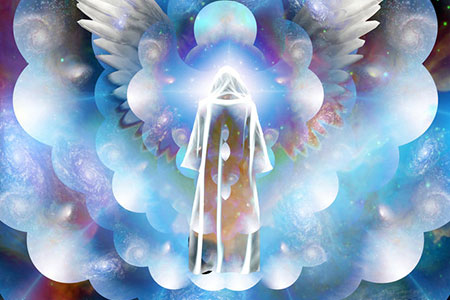 I remember coming out the back door, with  a Kellogg's Pop-Tart in one hand and a seven ounces bottle of 7Up in the other. It was July 13th. It was dad's birthday and I had to be about nine years old at the time.
The family spent the day at my grandparents' house to celebrate. More and more guests were showing up, until all the aunts, uncles and cousins were crowding together in the very small back yard.
I then noticed this mysterious man who I had never seen before. He was wearing a trench coat and he had a long beard. I remember thinking that he looked funny to me. I asked my mother who the man was, but when she turned around he was gone.
Later that night, I saw the same apparition again. It happened twice, and every time I saw him he was looking at me in a strange way. My grandparents became curious and asked me about this man I kept seeing. I described him and they seemed shocked.
My grandmother went to get a photo album and showed me an old picture. She asked me if that was the man I had seen and I immediately recognized him. My grandfather then told me that it was his uncle and that he died by falling off a cliff. Foul play was suspected, but nobody knew who might have pushed him or caused his accident.
Later that week, we took our bikes to cycle around a nearby hill. My older brother Mike was riding his bicycle down the hill and he suddenly hit a loose rock really hard. It blew out his front tire and was going very fast, but he was not seriously injured.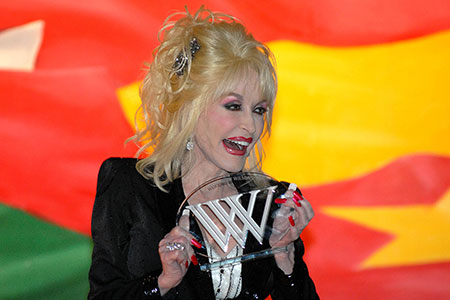 Dolly Parton is no doubt a national treasure and international superstar, always in our hearts, and lately also in the news headlines – and this inquisitive astrologer wanted to know why.
So, I took the liberty of looking into Ms Parton's Profection Year – an astrology technique I like to use for a voyeuristic peek into what's going on in the stars of our favorite stars.
To get started, I investigated her natal chart, which is basically the user manual or blueprint each of us is given at birth. Dolly was born with, as one might expect, some highly fortunate planetary positions in her chart.
She has her Venus and Moon in exalted signs, and her Jupiter – that larger-than-life reward-giver – in a very dignified position too!
Her birth chart predicts that she was going to go far in life. And quite easily, too. It even suggests that she might be put up on a pedestal of admiration by many. Hindsight certainly is 2020.
According to her chart, however, Dolly has earned every ounce of adulation she's received. Her Sun in Capricorn, and her Virgo Rising, make her a hard worker who's climbed her way to the top. She has an unstoppable genius, due to her Mercury in Aquarius, and a Mercury chart ruler that is planted firmly in her 6th house of tough grind and perseverance.
It's really no surprise that Mercury – a versatile, peculiar planet – is ruling her artistry and song writing prowess. And her unique voice (Mercury) is unlike any other (Aquarius).