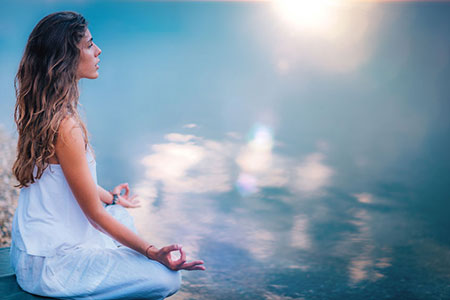 As the turmoil of this time on our planet is happening – the lockdowns, the frustrations, the fears and worries, the isolation, and the anger – you may feel lost, or all alone in this world. It may be affecting your mental and emotional state, as well as your physical well-being.
When the negativity of all that is happening starts to affect you, turn off the news and even more so, turn off all social media! There are too many ill-advised souls on social media that are experts at creating chaos and turmoil, and causing unnecessary anxiety about the pandemic.
Instead, when things are difficult, turn to your spirit guides. Take the time to spend a few minutes simply being in the moment and talking to spirit on a daily basis.
Your spirit guides hear you, as they are always listening. They will hold you in their arms and empower you with renewed courage and inner strength. But, you have to let them in, and trust that they are there for you.
Your angels and guides will never desert you. They are listening at all times. They hear every word you speak, as well as those that you don't. They feel your energy and want you to lay your burdens on them, and not carry the burden all by yourself.