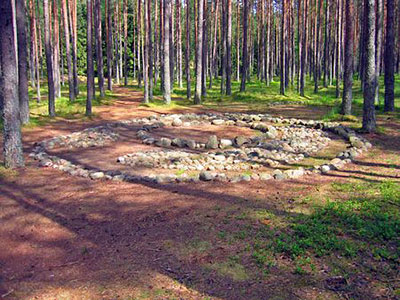 Spiritual ceremonies, where humans gather together in a circle, are especially potent. An energetic hoop gathers over the circle to assist in the endeavor for the gathering, whether it be for the purpose of celebrating a new birth, honoring a solstice, or to express anything of importance to humanity, as individuals, or as a group.
Altars are also powerful. They are a gathering place for spirits to provide protection and shielding, to aid in a calling or, perhaps, to provide a sacred place for the energy of one who has crossed to another dimension to gather and connect. Or, we might choose to build an altar dedicated to providing an anchor for our business when we are away, the same as when we are present. Read the rest of this entry »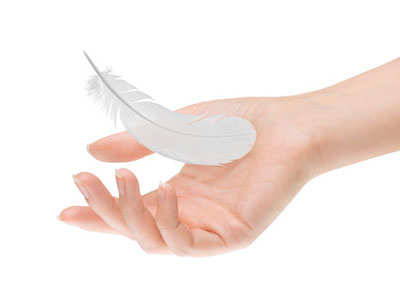 Some time ago, I was sifting through my box of notes and papers collected over the years, and among all the documents and media cuttings, I found a list which describes the symbolic meaning of various colored feathers. Finding the list was a lucky coincidence. Or was it?
My husband and I live in a rural area outside a small town in South Eastern Spain. The people here are very friendly. Yet, without intending any disrespect, it is unlike many beautiful Spanish towns. I guess you could say that ours is somewhat soulless? It certainly is devoid of much in the way of any natural beauty, or cultural architecture. Another thing we don't see much of either, is bird life.
More recently, I was thinking hard about an upsetting situation, while leaving the town hall. The outlook of the problem I was dealing with seemed bleak. But, as I left the building and turned a corner, I looked down and there was a beautiful snow white feather! A sign, or another coincidence? Read the rest of this entry »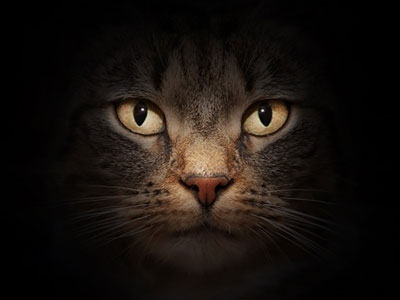 I believe cats, like many animals, have special gifts. They are mystical creatures that share a special world. Unlike other animals, I think somehow they are aware they have these gifts and share special secrets with each other, within a mystical and magical life.
Animals send us messages of healing and caring if we are intuitive and open to receiving them. Cats can be instrumental in helping us find peace when we are troubled or upset.
When I am doing a psychic reading, one of my cats, Paddy, always insists on being near me. On calls, when the caller is particularly troubled, Paddy begins to meow and almost takes over the reading. On one occasion I had to gently guide him out of the room. It is almost like he is trying to use his psychic and intuitive abilities, and I am merely his channel. I feel grounded when he is around me; it is like he knows the person calling needs guidance and support. Read the rest of this entry »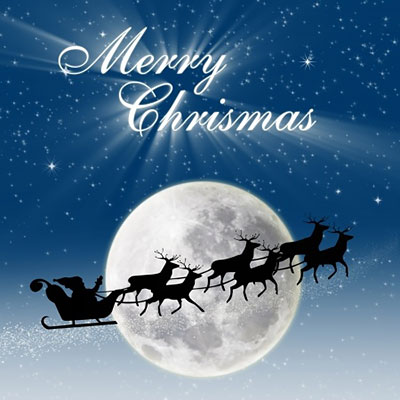 This year's final Full Moon is today, on Christmas Day, December 25th, 2015. The Native Americans and the Celts traditionally refer to today's Full Moon as the "Full Cold Moon" or the "Long Night's Moon." Neo-pagans also know it as the "Moon before Yule."
This year the Winter Solstice took place on December 21st, 2015 – the date on which the day in the Northern Hemisphere is the shortest and the night is longest. Due to the long, dark nights at this time of year, and the fact that the Moon's orbit travels a high path across the sky, the Full Moon stays in the sky a long time. It is worthwhile to look out for. This is the time of the year when the Northern Hemisphere is held in the icy grip of winter. Traditionally, most of the time around this period was spent in leisure pursuits: teaching traditions to the youngsters, and re-telling the stories of the ancestors. The Celts traditionally have a ceremony welcoming the return of the Long Days. Read the rest of this entry »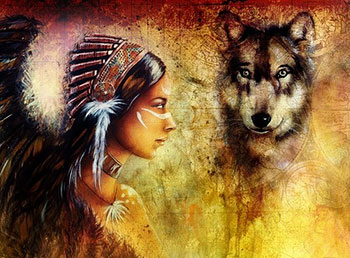 Animals send us messages of wisdom and healing if we are intuitive and open to receiving them. Entrenched in both the Celtic and Aboriginal spiritual traditions is the belief that animals have been gifted with lessons to pass on to mankind when needed.
Native American peoples refer to it as animal medicine. The term "medicine" does not suggest modern medical science or drug treatment, but instead refers to achieving balance and harmony within ourselves and with nature. Mother nature is a powerful ally and teacher. There are several ways to discover your animal guides. One way is to have an animal card reading, which is similar to a Tarot reading. Through this process you will discover that we each have nine animals that walk with us in our lifetime. Seven of them stay with us forever and walk by our side, while two may change as our life journey progresses. Animal medicine readings can take you on a deep and enlightening spiritual journey. Animal medicine is powerful. Read the rest of this entry »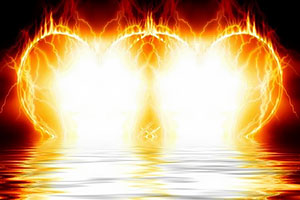 Celtic spiritual tradition teaches that the soul shines all around the body, giving you a luminous glow. When you are open and make a connection with another person it is said that the "two souls flow together." This deep connection with another spiritual being is called the anam cara. It means you have connected with your soul friend.
Your soul friend is a special person who brings light into your life and shows you total acceptance and friendship. In Celtic spirituality, when you discover your anam cara, this special friendship awakens your soul. Somehow you are now connected in a very old and ethereal union that knows no boundaries. Love flows and you awaken spiritually and emotionally. Read the rest of this entry »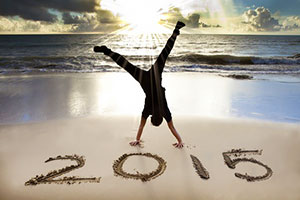 The miracles of the recent holiday season will hopefully keep our hearts alive with hope, faith and gratitude throughout the New Year.
Let our souls continue to rejoice with the miracles of joy, hope, faith and love of this most recent Christmas of the Christians; Yule of the Pagans; Candle-mas of the Celts; Hanukkah of the Hebrews; Eid ul-Fitr of Islam; Pan-African festival of Kwanzaa; and Hindu celebration of Diwali.
In the old days, before the reformers came, the Old Oak King conquered the Holly King every year around this time. Mother Earth would then sleep under a white blanket of snow, the quiet ice of still waters, everything waiting for the Summer Solstice, when the Holly King would win the battle in turn. Read the rest of this entry »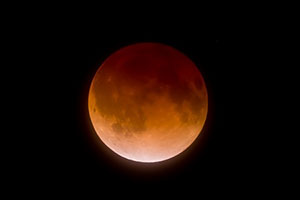 This year we were up on four occasions, watching as the Sun, and the Moon, Lady Moon, were in the sky at the same time. The sun passed over the Moon, turning the Moon and sky blood red… four times in a row. The whole of the purple, darkened sky lighted up as if thousands of fireworks had burst into colors raining down on our spirits with beauty.
The first Blood Moon eclipse in this total series of four happened on April 15, 2014 and the last one happened on October 8, 2014. This special occurrence is known as a lunar tetrad. The next total eclipse will take place on April 4, 2015.
The majesty and wonder of the Hunter's Moon, the Blood Moon, reminds us of the glories of the universe. With this we see the doors to Other Worlds, the Other Side opening up, allowing the lights to come back in. With this, we can expect great events, wondrous omens of changes to come. Read the rest of this entry »