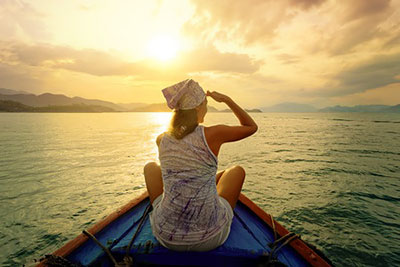 We should all take the time to visit a nursing home or a senior's retirement village, and speak to the residents. It can be a life-changing experience. Recently, I have had the opportunity to speak to several seniors and one of the questions I asked them was, "If you had your life to live again, what would you do differently?"
Some said they would change nothing, as they had family, friends and lots of love in their lives. They also knew the true joy of being in the moment, and how laughter was the healer of most wounds in relationships, and otherwise. However, the vast majority responded that they would have been more true to themselves. These seniors told me they would have followed the original path placed in their soul, instead of living for what someone else wanted, or what someone else thought they should be. Read the rest of this entry »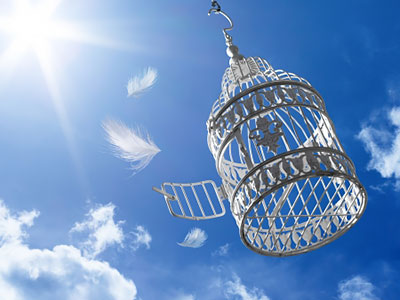 Are you feeling stuck in your relationships or career? It is time to disentangle yourself from that which is no longer serving you in your life. Let go of people, jobs, careers, 'stuff' that are holding you back and keeping you stuck. Every time you remove something old from your life, it allows space for something new to come in.
Sometimes, when you feel stuck, the easiest way to get the energy moving again is to begin to de-clutter your physical space. You like to accumulate a lot of 'stuff' and then you get attached to this stuff, and attachment breeds 'stuck energy.' In order for energy to flow freely, as it should, it is important for you to simplify your life. What in your life do you need to get rid of? Read the rest of this entry »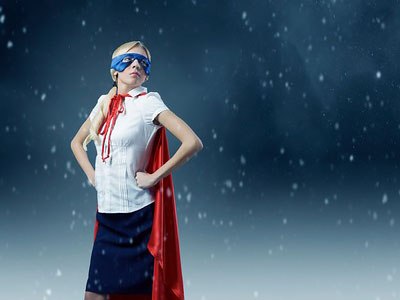 Courage is a choice. It is available to all of us, not just a select few. Courage begins with the desire to want something different in your life, something more. Courage often comes when we get tired of being beaten down and are ready to rise up and claim the powerful being that you are.
In every moment you have the right, the power, the choice to be courageous, or weak. Sometimes courage is not bold, or loud, or executable. Sometimes courage is quiet, and graceful, and still. Courage is not always the bull in the China shop, but the mouse in the corner watching and waiting. Courage comes in all shapes and sizes. Sometimes it's a word, a look, or the way you hold yourself. Sometimes it is the unspoken words, or the action left undone. It is easy to let ego overpower you and run rampant with your words and actions. It takes courage and grace to pause, and take a deep breath, and then proceed with thought and loving intention. Read the rest of this entry »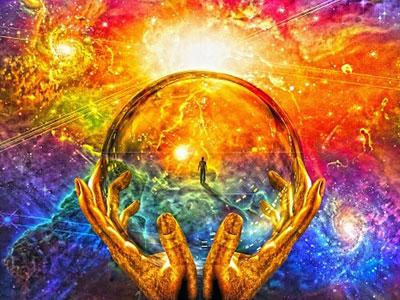 As an intuitive, I do my best to gauge how things are unfolding in a given situation. I gain insight from Spirit about how things are unfolding, based on the momentum of a situation.  That being said, I do not believe that we are fated into anything in this life, nor is our future static. I do my best to stay away from 'fortune telling' language, because it often takes away from the innate power of our own actions.
Every focused intention is a cause that will lead us to an effect. So, the best we can do in our lives is to ascertain what type of action creates an ideal circumstance. In my experience loving causes as a rule create the ideal circumstances and open up the highest path for the individual.
In the esoteric Christian tradition it is stated that, "God is Love." So, to align with the will of Love is in essence aligning with the Creative Force of the Universe. It is certainly true that there is a higher effect when we are able to align with the will of Love. The challenging part is to ascertain Love's will. Read the rest of this entry »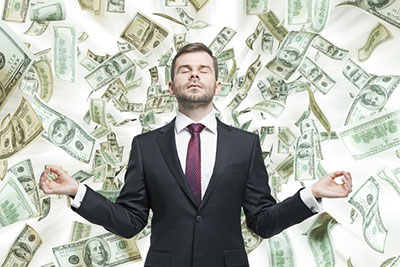 In the past couple of weeks, I had to deal with major financial expenses related to our property. We have to move across the country, and we are having issues with the house. Then there were also the added costs of a vehicle that needed urgent repairs. This was not a lot of money, but it came up at the same time as the property issue, and the costs of our move.
To add insult to injury, my beautiful little kitty knocked over a cup of water onto my computer yesterday… and fried my motherboard! I found out later that my extended warrantee had just expired, and the repair costs were not really worth it, considering that the technology was a few years old. So, I had to purchase a new computer for work. Read the rest of this entry »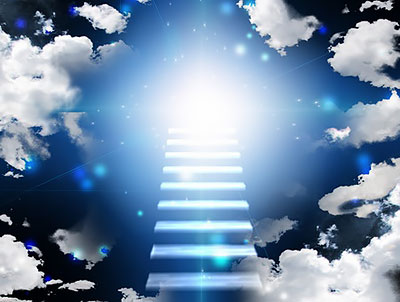 Mediumship is the term used for spirit communication and is distinctly related to connecting to the spiritual essence of loved ones that have passed on. Throughout history, this label has been relegated to specific individuals called mediums, and the primary source of messages come through channeling or other experiences. However, the practice of mediumship can also be an individual or private practice.
Spirit is the transcendent force that unites all things, and it is this interconnected nature that allows us to connect with God, angels, spirit guides, and even loved ones that have transitioned into the realm beyond. It is through this innate connection that authentic psychic mediums gather information and channel it for their clients. However, it is important to understand that every human being on this planet has the capability to do this on their own as well. Read the rest of this entry »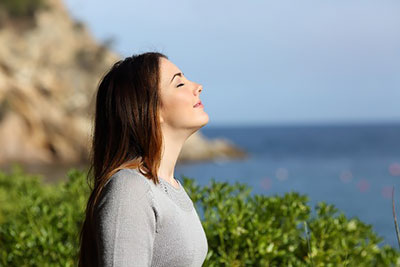 Energetic healing exercises can help to heal old wounds, and balance our emotional and spiritual bodies. By balancing our emotions we can start to make some positive changes in our lives.
Every action, and every word spoken or unspoken, will affect the flow of energy from you, and to you. Keeping this in mind is important when we are working on connecting to our spirit and promoting positive changes within. Your focus and flow of energy should be on connecting to your intended life's Journey. Asking the universe, God, angels, guides to help you get on the path that brings you to your greater good. Helping you to align and honor yourself in mind, body and spirit. Read the rest of this entry »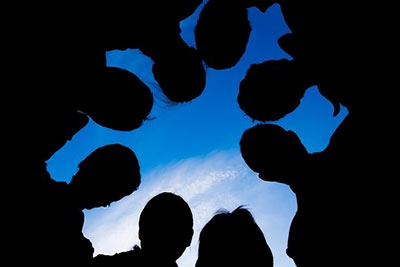 As you come here into this planet your memory is erased, and as you grow and expand you slowly begin to remember who you are and why you came here. But not only that, you begin to recognize certain individual people that you encounter in your space and you begin to notice at a deeper level, you become aware that there are some people that you have a stronger, clearer connection with than others.
There are actually people you may have an aversion to. Typically these experiences are indications that these people have crossed your path in past lives, and there is an issue to be healed or cleared. Some of these people are in your soul family. You have contracted these people to come in at certain points in your lifetime. Read the rest of this entry »