Archive for the 'Spirituality' Category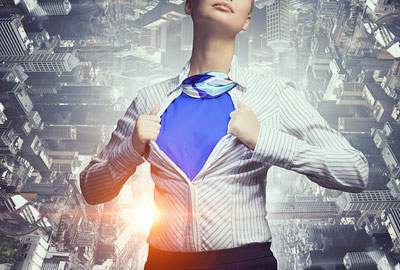 You are a spiritual superhero with super powers to heal this planet! This is the mantra to help evoke change in the world. Yes, it can be that simple.
There has been much intense energy moving through with the most recent retrograde and many have done much cleaning in their physical and mental space. We are now ready for the next step in our evolution.
Carve out some time for meditation. Meditation will help cement all the work you have done recently and create a beautiful foundation for what is yet to come – a beautiful blossoming and blooming of new, inspired experiences and a rebirth of your soul. Read the rest of this entry »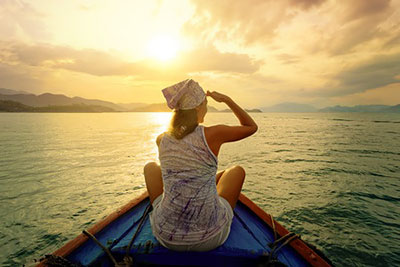 We should all take the time to visit a nursing home or a senior's retirement village, and speak to the residents. It can be a life-changing experience. Recently, I have had the opportunity to speak to several seniors and one of the questions I asked them was, "If you had your life to live again, what would you do differently?"
Some said they would change nothing, as they had family, friends and lots of love in their lives. They also knew the true joy of being in the moment, and how laughter was the healer of most wounds in relationships, and otherwise. However, the vast majority responded that they would have been more true to themselves. These seniors told me they would have followed the original path placed in their soul, instead of living for what someone else wanted, or what someone else thought they should be. Read the rest of this entry »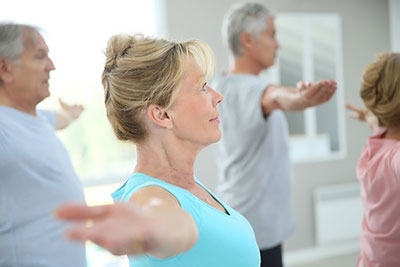 We are all different. Each person is a piece of the puzzle that creates a group. All people are raised different. People may have different spiritual beliefs, different educational backgrounds, jobs, nationalities. Yet, if the common goal is the same, there is no reason why we cannot achieve much more in our world. Some of us simply need to find a way to respect diversity.
Spiritual groups tend to be the especially challenging when it comes to diversity. Too often spiritually-minded people are expected to always agree with everyone about everything, in order to promote goodwill among group members and keep the peace. But in any group people have to learn how to agree to disagree. It's always okay to have your own opinion and express how you feel. One must just remember that not all of the group may agree with your thoughts. Read the rest of this entry »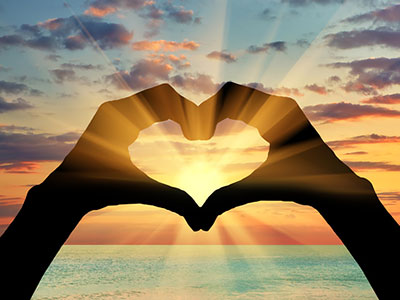 Life is difficult at times, but it doesn't have to be. There is one ingredient, one key element that we can all apply to make life less stressful. It can make life so much more enjoyable and fulfilling. What is it you ask? Why it is love!
"Love? Get real!" you may say, because you have had your fair share of disappointment, heartbreak, and even betrayal.
Many of my clients have had such life-challenging trials and tribulations. I always encourage them to find love in their heart, despite whatever they may have gone through. Yes, unconditional love is powerful! Let it permeate every cell of your being and direct it outwards to those who are difficult to be with. Send it to those who you otherwise can't stand, or dread to be around. Allow the healing power of love to be the soothing balm in and around your entire being. Read the rest of this entry »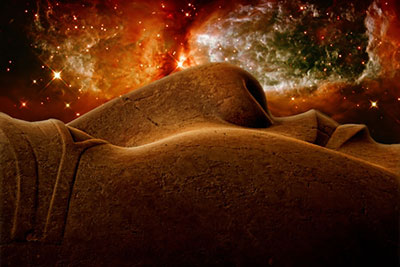 Our wise ancestors worshipped the stars in the heavens above and considered them to be a direct reflection of the earth below. As you may know, the movement of the planets in our solar system absolutely mirrors everything that is occurring on Earth at any point in time.
Have you heard of the deities known as Nut and Geb? In Egyptian mythology Nut and Geb are twins. Nut is the sky goddess and Geb is the Earth god. In the imagery found in ancient art, Nut is typically shown to be arching over, or mirroring Geb, who lies below. As above, so below…
The Egyptians were exceptionally precise astronomers. The three pyramids at Giza mirror perfectly the three stars in Orion's belt above. They are Alnitak, Alnilam, and Mintaka. These three stars form the most striking and isolated line in the heavens. Read the rest of this entry »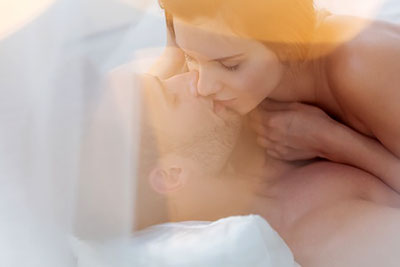 I have been teaching White Tantric Yoga for 15 years. The premise of White Tantric Yoga, is to unite two people together. It is also designed to connect each person the to the Divine, as well as to connect each individual's sexuality to their spirituality.
Our sexuality is linked to the second chakra. The color is orange. It is located just below the navel point. It is also connected to our creativity. If you are a dancer, an artist, a musician, or a poet, this is where that vibrant creative energy comes from. If there is any sexual trauma in this area, it can block creative energy, block the ability to connect your sexuality and your spirituality, created physical issues with the sex organs and can create depression and anxiety. Read the rest of this entry »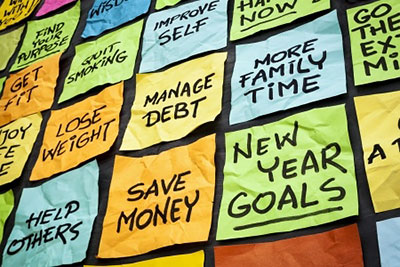 As we finally settle into this year, many of our well-intended new year's resolutions have already been abandoned. Yet, it is not too late. This is early part of the year is the perfect time for us to still look back, as well as make plans for the future. But where do we begin, especially as it applies to our spiritual and psychic life?
Looking spiritually inward is not quite as simple as cleaning out our closets or drawers. We may have lingering negative influences we're not even aware of. It's human nature to want to keep old habits instead of creating newer, healthier ones. So, as we move into the year, it's more important than ever to make ourselves spiritually healthy. Read the rest of this entry »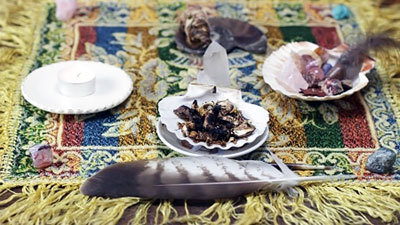 There is enormous power in prayer. There is enormous power in thought and intention. The ways in which you pray, think and focus are reflected in your physical, everyday life. Combining the spiritual and the mundane into your present moment can enrich your soul and enhance the quality of your life.
The ways of doing this are endless, but one way I enjoy is to create a personal altar. You can make an altar anywhere and place anything on it, as long as it represents the quality you want to concentrate on and develop. Creating an altar is very personal, because it is the way for us to connect with our spirit and align ourselves with our intentions. It helps to remind us of these things even in the midst of a busy day. Read the rest of this entry »